There is nothing ordinary about Prince Harry, as he has grown up with a sense of patriotism and duty towards his country that is rarely seen in individuals like him. As a high-ranking member of the British Royal family, people would think the Duke of Sussex would never experience the horrors of war. However, his almost-published memoir Spare reveals various aspects of his personal life, from childhood memories to becoming a father. In one of those experiences in his memoir, a revelation about his time at the front lines of the Afghanistan war is particularly startling.
During his second tour of the war, the Duke of Sussex remained there for 20 weeks and experienced the horrors that came with it. The 38-year-old Prince revealed that he killed 25 Taliban fighters during his second tour of duty in Afghanistan.
Also Read: King Charles Alleged Reconciliation Efforts With Prince Harry End Up Futile As Duke Of Sussex Refuses To Be A Part Of Coronation Ceremony
Prince Harry Reveals He Killed 25 Taliban Fighters In Afghanistan
Sources have reported that Prince Harry has admitted to killing 25 people in Afghanistan while flying Apache helicopters, according to his soon-to-be-released memoir, Spare. As a forward air controller, the Duke of Sussex served in Afghanistan between 2007-2008, then as an Apache attack helicopter pilot from 2012-2013. The 38-year-old Prince revealed that he was known as "Captain Wales" during his military career and wrote about the people killed as chess pieces he had taken off the board instead of considering them as people.
Prince Harry, who flew the Apache attack helicopter during his second tour, wrote in his memoir, "It was not a fact that filled me with satisfaction, but I was not ashamed either."
"I made it my purpose, from day one, to never go to bed with any doubt whether I had done the right thing…whether I had shot at Taliban and only Taliban, without civilians in the vicinity.

"I wanted to return to Great Britain with all my limbs, but more than that, I wanted to get home with my conscience intact."
The Duke of Sussex has opened up publicly for the first time about the number of insurgents he personally killed while serving in Afghanistan from 2007-08 and then again in 2012. Usually, soldiers don't know how many enemies they've eliminated, but the Duke claims to have watched the video of each kill. He flew six missions that resulted in Taliban deaths while serving as an Apache helicopter pilot during the second tour.
Also Read: "They both howled": Prince Harry Shifts Blame to Prince William and Kate Middleton For Infamous Nazi Uniform, Claims He Was Set Up By Them
Prince Harry Describes The 'Era Of Apaches And Laptops'
The Duke of Sussex was deployed to Camp Bastion in Southern Afghanistan in 2012. There were times when he was just required to provide air assistance to the International Security Assistance Force and Afghan forces throughout Helmand Province. There will be portions of Britain who will view him as a killer, and there will be others who will regard him as a patriot and feel proud of him.
However, he describes in his book Spare how he knew the exact number of Taliban fighters whom he killed. It is common for soldiers not to know how many enemy soldiers they killed in combat, but the Duke wrote that "in the era of Apaches and laptops," he could say precisely how many insurgents he killed.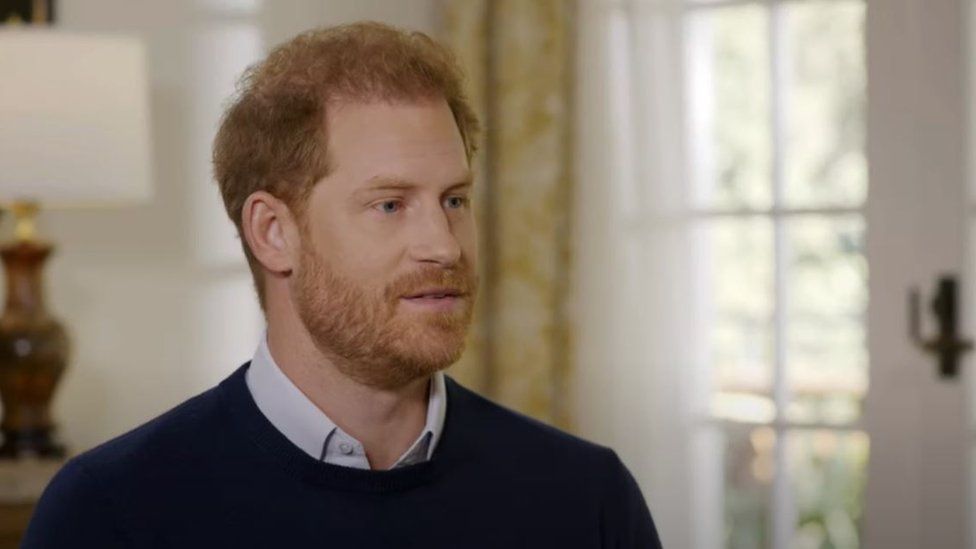 In an excerpt from his upcoming book, he writes,
"And it seemed to me essential not to be afraid of that number. So my number is 25. It's not a number that fills me with satisfaction, but nor does it embarrass me."
In addition to working, eating, and sleeping in the same primary conditions as the other pilots, he was not given any special treatment. While on tour, his colleagues and superiors praised the Duke for being on top of his game. As part of his upcoming book, the Duke of Sussex explains that he never felt guilty about killing those Taliban fighters since he never forgot watching 9/11 unfold on TV and meeting the families of 9/11 victims in the US.
Also Read: "They are using his quotations to make millions": Nelson Mandela's Family Furious After Meghan Markle and Prince Harry Used His Legacy For Profit
Source: Daily Mail