Selena Marie Gomez is one of the best actresses and most popular singers in the entertainment industry. But before becoming successful in her singing career, the Wolves singer started her journey as a child artist in 2002 by starring in the PBS children's television series Barney & Friends. It's been almost two decades, and she's continued to rise in this industry. And while many female artists struggle to make a name for themselves in the industry, Gomez has done it so well that her transformation over the years has left her fans in awe. Whether it's her elegant choice of clothing, releasing songs that connect her fans, her acting skills in films, or her hit television series, Wizards of Waverly Place, she is always stealing the spotlight.
Selena Gomez As a Disney Teen Artist
All the kids of the 90s grew up watching their favorite stars on the Disney Channel. To name a few child artists whose contribution to television as teen actors has been remarkable, are Miley Cyrus, Selena Gomez, the Jonas Brothers, Demi Lovato, Ryan Gosling, and many other celebs. While Gomez has struggled in her life both professionally and personally, her fans were heartbroken when she announced the news of her bipolar diagnosis in 2018, and now she is suffering from weight gain issues and mental health problems. But that does not stop her from creating music for her fans. Last year, the Come and Get It hitmaker released her Apple TV+ documentary Selena Gomez: My Mind & Me.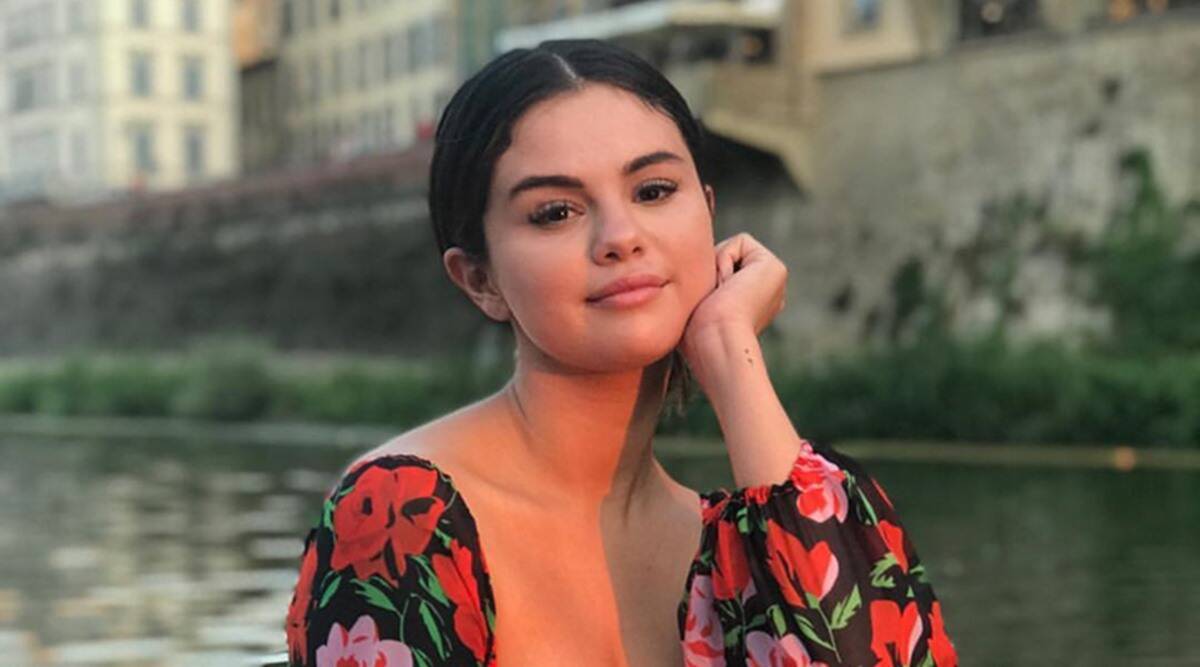 There is no doubt she's a powerhouse in the entertainment industry, and she could do anything and everything and her fans would still love her. As a child artist, she has made several appearances on television series like The Suite Life of Zack & Cody and Hannah Montana in 2006. Soon after, the Back to You singer landed her very own show on the Disney Channel, which has been a fan favorite for years. We all loved her role in Wizards of Waverly Place as Alex Russo.
Also Read: As Hailey Bieber Loses Scores Of Followers After Selena Gomez Scandal, Her Dad Stephen Baldwin On The Verge Of Bankruptcy, Needs $1.1M To Save His NY Home
Selena Gomez Was Not Allowed To Say This as a Disney Teen Star
Last month, the Only Murders in the Building actress appeared on Vanity Fair's 2023 Hollywood cover. The singer discussed her mental health and her upcoming projects. She also opened up about a few words or phrases she was banned from using as a child artist on Disney Channel. The Calm Down singer revealed how Disney asked her not to say or use the term "what the hell?" publicly.
Also Read: 'Biggest Manipulator And Her Fans Just Eat It Up': Hailey Bieber Fans Refuse To See Reason, Call Out Selena Gomez For 'Fake' Pleas To Respect Bieber's Mental Health
Gomez shared,
"I wasn't a wild child by any means, but I was on Disney, so I had to make sure not to say what the hell in front of anyone." 
She continued,
"It's stuff that I was also putting on myself to be the best role model I could be. Now I think being the best role model is being honest, even with the ugly and complicated parts of yourself."
When the outlet asked if her fans still associate her with her Disney days, has that changed since the release of her documentary? She said,
"I definitely feel free of it. Sometimes I get triggered. It's not that I'm ashamed of my past; it's just that I've worked so hard to find my own way. I don't want to be who I was. I want to be who I am."
Also Read: "So Grateful I Didn't End Up With What I Thought I Wanted": Hailey Bieber Makes Husband Justin Bieber Hand Out Anti-Selena Gomez Souvenirs As Revenge After Gomez's Fans Decimate Her Social Media Reach
My Mind and Me, the Selena Gomez documentary, is available exclusively on Apple TV+.
Source: Vanity Fair