Blake Ellender Lively and Ryan Reynolds can teach you how to set goals to become the 'perfect couple and parents.' And just so you know, the nearly 11-year-old couple, who has three beautiful children, are still going strong together. They got married in 2012 and are regarded as one of Hollywood's A-list couples because of their incredible chemistry. The couple has since been blessed with a beautiful family.
In a 2020 interview with ABC's Live With Kelly and Ryan, the Gossip Girl star revealed that she and Reynolds are planning for their fourth child. Lively further jokingly confessed that she has already chosen a surrogate mother for her Baby number 4. 
In a Jan 31 episode of the ABC program, the host, Kelly Ripa advised the A Simple Favor actress, "If you have the third child, have the fourth child." As she has a belief that triangulation in children can be bad.
Also read: "But impossible is our favorite color": Ryan Reynolds Narrowly Misses Hollywood Ending for Wrexham AFC as Deadpool Star's Team Crashes Out from FA Cup
When Kelly Ripa jokes to be a surrogate mom to Blake Lively
Do Blake Lively and Ryan Reynolds intend to expand their family?
The coolest parents in Hollywood, who tied the knot in 2012, welcomed their third daughter on October 4, 2019. With one more on the way, Blake Lively is already a mother of three! She is therefore familiar with the challenges of parenthood. With three daughters, Reynolds' home can undoubtedly usually become quite chaotic.
In a 2020 interview with Live with Kelly and Ryan,  The Rhythm Section: Deleted and Extended Scenes actress revealed that she is considering planning for a fourth child. 
Lively jokingly said to the show's hosts that having three kids feels like having 47,000. Next, the host, Ripa, herself a mom of three, explained why she decided to have three kids. Then she continued by saying, "If you have a third child, you must always have a fourth."
During the live chat, the Let's Get Physical actress advised Lively to have a fourth child after the third child because triangulation in children can be harmful. In response to Ripa's question, the Accepted actress said, "You can have my fourth child for me," requesting Ripa to carry her child.
As they continued their enjoyable conversation, Ripa said to the Green Lantern actress, "I will be the world's oldest surrogate mom," after accepting the job.
Also read: "It's belittling": Ryan Reynolds, Blake Lively Banned All Male Pronouns Like 'Bossy' From Their Home So Their Kids Don't See Women as Evil
The host also shared her belief that growing a family by adding one more member is not that difficult.
Blake Lively expecting her fourth baby with Ryan Reynolds
It's official. The fourth child of Blake Lively and Ryan Reynolds is reportedly on the way! And during the September 2022 event in New York, Lively confirmed her emerging pregnancy with her baby bump. Ryan and Lively will soon welcome their fourth child, so it is obvious that he isn't too worried about it just yet. 
Reynolds, however, has reportedly stated that he is aware of what might occur if he is not present for the baby's birth. He joked that if Lively delivered their fourth child while he was away at the People's Choice Awards in December 2022, he would be dozing on the couch.
"Blake and my three daughters, it's gonna be a fourth child very soon."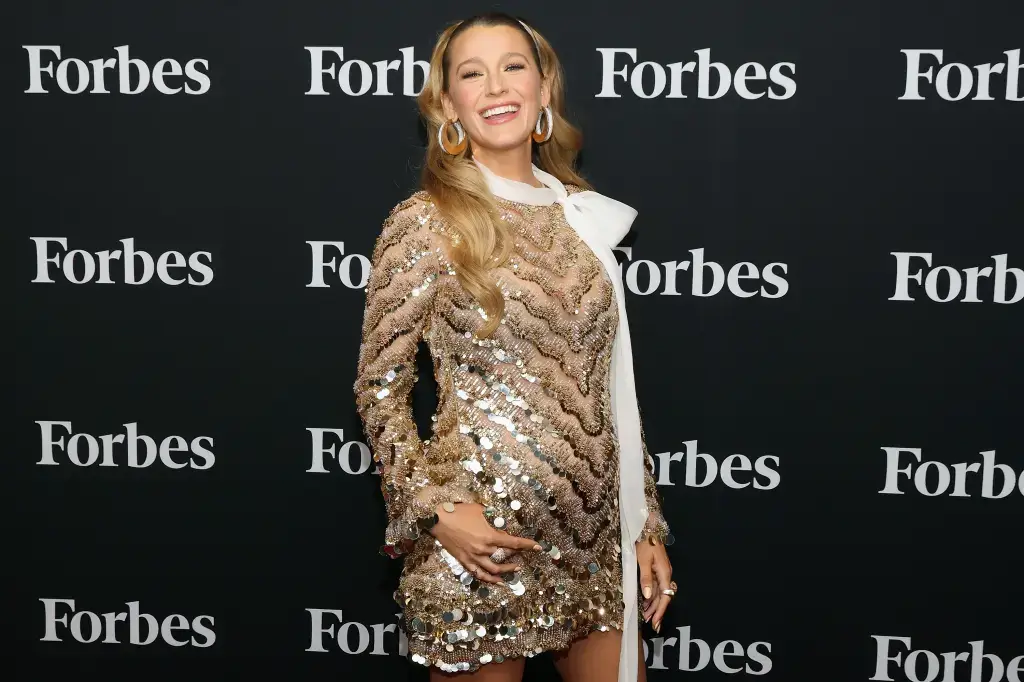 The Deadpool actor and The TownPants actress got married in 2012. 
Read more: "Life makes no sense": Blake Lively Absolutely Loves Her husband Ryan Reynolds Experiencing "Crippling Anxiety" While Watching Soccer Game
Source: YouTube