One artist who has been vocal and becomes more so recently about the discrimination that Hollywood has meted out to her for her identity is Jennifer Lopez. The actress-singer came out with her documentary Halftime, earlier this year in which she shared the trials and tribulations of being a Latina in a white-washed industry. In the recent few months, she has been emphasizing her victimhood a tad bit much, be it her curvy body that she said subjected her to ridicule in the past, or the color of her skin. Another artist has a problem with JLo playing her victim card way too often now, and it's Britney Spears.
Britney Spears gives Jennifer Lopez a reality check
Britney Spears has had a very hard life, possibly one of the harshest in contemporary Hollywood. The pop star was under court-mandated conservatorship for 13 years, starting from 2008 and finally winning her freedom in 2021. During the hellish interim, all her professional, financial, and also many personal decisions were dictated by her sole conservator, her father Jamie Spears.
Spears took to Instagram on 26 September to post a traumatic rant about her struggles in contrast to Jennifer Lopez's. Spears shared the ordeals she was put through while being locked up in a clinical facility against her will. Her post read:
"After 14 years of telling me 'no' to what I wanted… it's ruined for me… but that wasn't the worst part… the worst part was my family locking me up in that place for four months… no door for privacy … and watched me change naked and shower".
Also Read: Britney Spears' Dad Jamie Reportedly Got $40K from Tri Star For Putting Daughter in Conservatorship, Tri Star Made Millions From Her Profits For Next 13 Years
She claimed that JLo would never have put up with that treatment and neither would her family. Spears' post read:
"I'd like to see somebody tell Jennifer Lopez to sit down eight hours a day seven days a week… no car. I'd like to see a management team tell Jennifer Lopez to go through what I went through… what the f*** do you think she would do … her family would NEVER allow that."
This reality check for Jennifer Lopez has come at a sensitive time when only a few days ago she was called out for faking sympathy for Latina women, claiming that they have a different 'uneven' skin, only so she could sell the latest skincare product launched by her brand, JLo Body.
Also Read: Britney Spears Turns Tables On Conservatorship Captors, Reportedly Demands More Than $7M From Dad Jamie And Tri Star For Ending Legal Dispute
Not re-joining the entertainment business anytime soon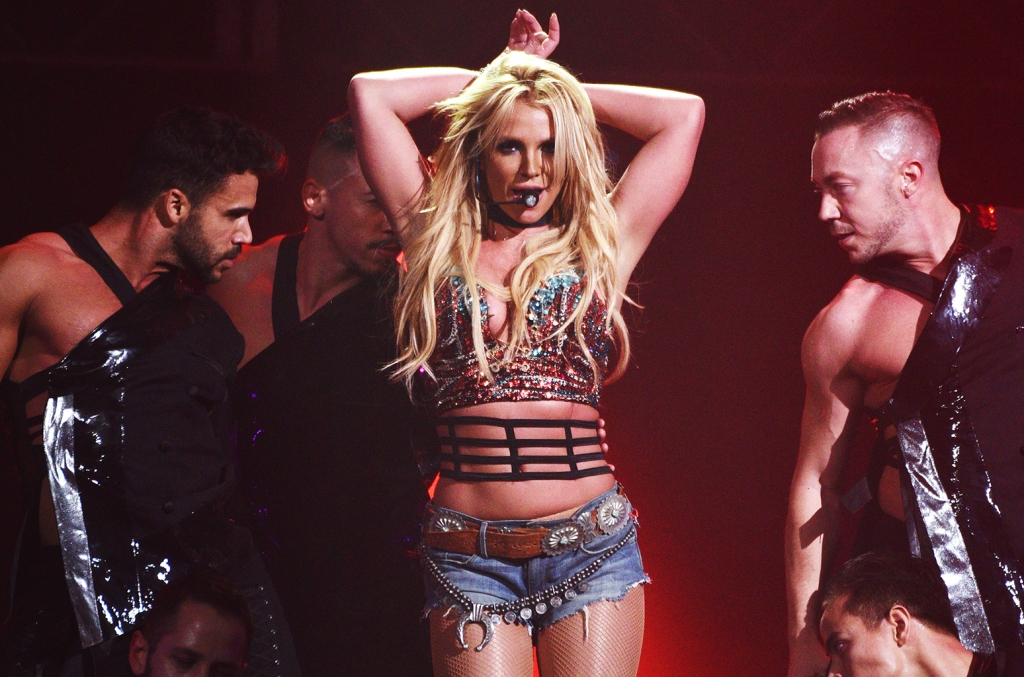 Spears also shared her terrible experience of being given heavy medication against her will. She wrote,
"…every f**king week took me abruptly off me medication I was normally on and drugged me on lithium"
The Toxic singer has shared this horrendous experience previously as well in testimony during her court battle against the conservatorship. She had stated in a Los Angeles courtroom,
"It's a strong drug. You can go mentally impaired if you stay on it longer than five months. I felt drunk, I couldn't even have a conversation with my mom or dad about anything."
The Princess of Pop also claimed that with the way the industry has treated her, she would "rather stay home and s*** in my f***ing pool than join the entertainment business… I'm sure you advanced musicians think it's horrible of bad (sic) but when I'm bad IM BETTER !!! F**k you !!!"
Spears' fans spammed her comment section with love and support, while some expressed their regret that their favorite does not wish to make a comeback in the music industry. However, the fans understand that her mental health comes first and they are with her in whatever she feels is right.
Also Read: 'Love you both so much': Britney Spears Wins Mom Of The Year Award, Wishes Both Sons Happy Birthday Despite Being Called 'Attention-Seeker'