The past month has been tough for Tampa Bay Buccaneers star Tom Brady. The athlete went through a highly publicized divorce with model Gisele Bündchen. On top of that, his team's performance has been mediocre at best. They suffered an overtime loss in Week 12 to the Cleveland Browns. The NFL star appeared on Let's Go! podcast and stated that he would rather lose after playing, than not play at all.
In October, Brady officially announced that he has ended his marriage with Gisele Bündchen. The two got married in 2009 and share two kids, son Benjamin, 12, and daughter Vivian, 9. The real reason behind their breakup is yet to be confirmed.
Tom Brady would rather play and lose than not play at all
NFL star Tom Brady appeared on Jim Gray's Let's Go! podcast along with former Arizona Cardinals wide receiver Larry Fitzgerald. The athlete, who is now 45, talked about his recent performance,
"Look, losing is hard for all of us, but I'd rather lose and play than not play at all. I love playing. I love competing. I love trying to be a little bit better every day. I love going out there with a sense of purpose to try to get better. And ultimately, I love trying to play at a championship level for my teammates. And obviously, there's challenges every year. Everybody has unique challenges, you know, on and off the field. You work as hard as you can with the circumstances that are presented before you. We're just going to keep fighting 'til the end and we'll be measured by, again, by what happens over the course of a long season."
His team, Tampa Bay Buccaneers, suffered an overtime loss in Week 12 to the Cleveland Browns. With everything going on in his life, the athlete is still completely dedicated to the game.
Also read: 'My career is unbelievable': The Bündchen Curse Continues After Short Victory Streak Following Gisele Bündchen Divorce, Tom Brady's Tampa Bay Buccaneers Suffer Humiliating Defeat Post Thanksgiving
Tom Brady and Gisele Bündchen ended their marriage in October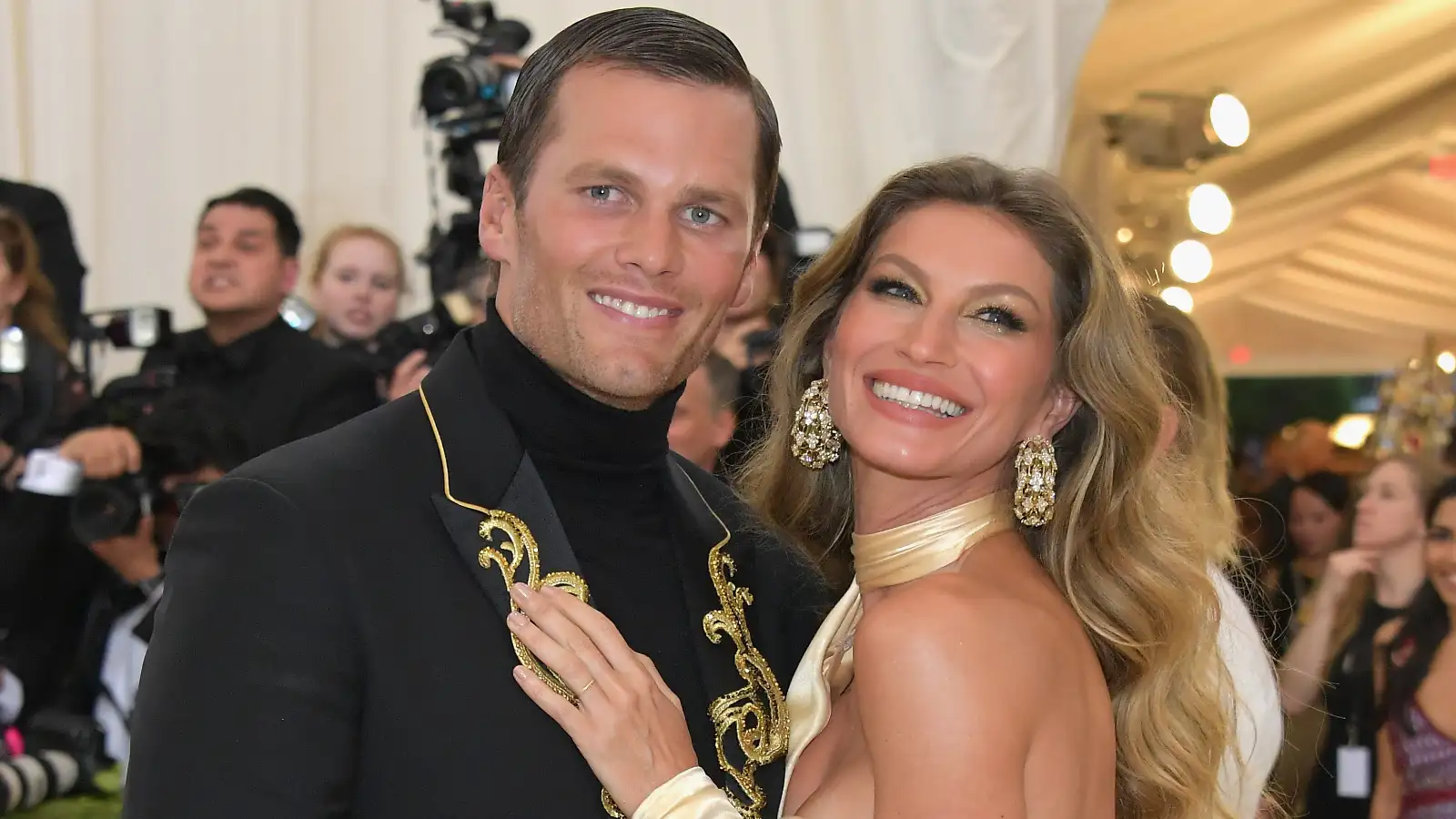 In October, Tom Brady released an official statement announcing that he has ended his marriage with model Gisele Bündchen. The two got married in 2009, almost three years after Brady ended his relationship with actress Bridget Moynahan.
"In recent days, my wife and I finalized our divorce from one another after 13 years of marriage. We arrived at this decision amicably and with gratitude for the time we spent together. We are blessed with beautiful and wonderful children who will continue to be the center of our world in every way."
Even though the real reason behind the split is not confirmed yet, sources close to the couple have claimed that Tom Brady's dedication to the sport could be the issue.
In February 2022, Brady announced that he is retiring from NFL to focus on his family but just six weeks later, he changed his mind as he announced that he is returning to the sport. The model wanted him to focus on his family. So it makes sense why his decision to unretire ended his marriage.
Also read: Internet's Fascination With Male Divorcés Reaches Sky High Levels as Johnny Depp, Tom Brady Become Most Googled Celebs of 2022 – Amber Heard, Gisele Bundchen To Blame?
Gisele Bündchen is reportedly dating someone else
Just one month after the divorce, sources have claimed that Gisele Bündchen is dating her jiu-jitsu trainer, Joaquim Valente. The two have been spotted together twice since the divorce and the trainer even went to Costa Rica with the model and her kids in order to train them. However, these are only rumors as there are no official statements.
Related: 'It rarely ends well when guys bring their girls to training': UFC Veteran Jake Shields is Team Tom Brady, Hints Gisele Bundchen's New 'BF' Joaquim Valente is Too Weak To Handle Her
Source: Marca