The second season of The Kardashians is currently streaming on Hulu, and the latest episode has revealed that the colossal influencer, Kim Kardashian missed a chance to sass the space. Apparently, the mom of 4 could have had a chance to spice up her Instagram feed with literal out-of-the-world clicks and clips, but she couldn't.
Kardashian's former boy toy Pete Davidson was all set to travel to space and Kim K could've accompanied him if she wanted to. In the end, however, none of them could go.
Kim Kardashian, scared of space?
On the latest episode of The Kardashians, Kim Kardashian was seen talking about her then-beau, Pete Davidson being a part of Jeff Bezos' Blue Origin's 20th mission to space. She said, "Jeff Bezos invited Pete to go to space."
However, the beauty mogul further revealed how space travel as a concept was horrifying for her. She said,
"I really can't believe it — that he's gonna go. It seems like such a scary concept to me."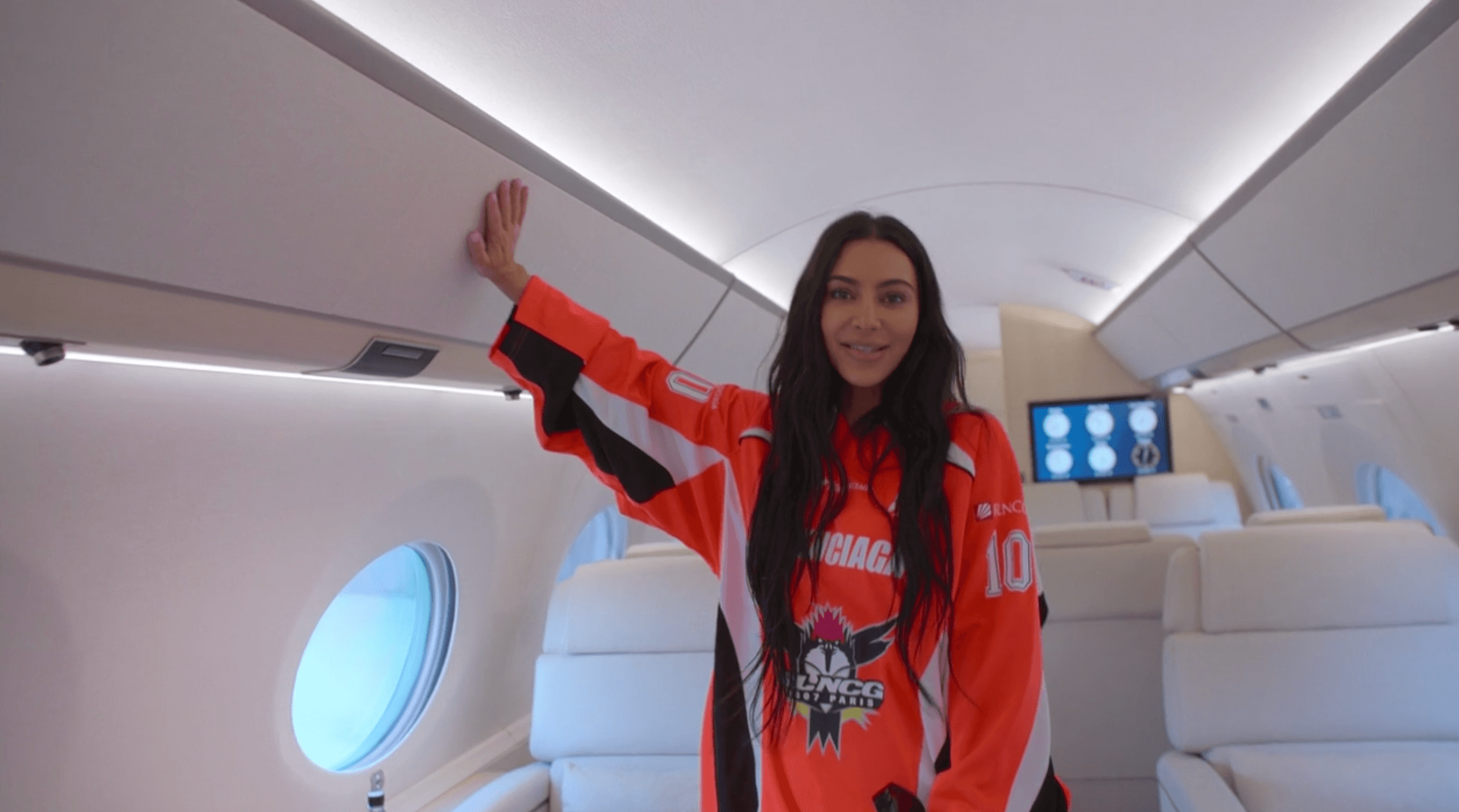 Also Read: 'It's his long list of famous ex-girlfriends': Kim Kardashian Reportedly Left Pete Davidson Because He's a Gold-digger Who's Only Attracted to Famous Women – Literally the Same Thing Kim's Accused of
The reality star then went on to share a somewhat traumatic childhood anecdote from 1986 when she saw the Space Shuttle Challenger explode, killing the seven astronauts aboard the ship. That had left an indelible mark on her mind making the idea of space travel disturbing. She recalled,
"I remember sitting in my kitchen with my dad, with my sisters. I remember what that felt like and my parents crying. It's really scary."
She then went on to explain how Bezos assured them that the whole thing was safe and how relieved she felt. She shared,
"After talking to Bezos about it and hearing how safe it is and all the testing and everything they do, I felt comfortable with [Pete] going."
Bezos' guarantees did not just assure Kim K of Davidson's safety but also gave her a slight wish of going up there herself.
Also Read: 'Pete Davidson is going to end up with Gisele Bundchen': Fans Dare Kim Kardashian's Ex to Go For an Upgrade, Date $400M Brazilian Supermodel
No to Space For the kids?
While Kardashian claimed that after being assured the whole thing started to sound like a great idea, she maintained that there was still no chance of her going there, and the reason was surprisingly practical. She honestly claimed, "If I didn't have four kids, I would absolutely go." That's quite a guilt to place on little kids, or maybe this is just another instance of Kardashians using their kids to get out of plans, something the sisters have confessed to time and again.
However, it turned out that neither of the two love birds could fly to intergalactic distances. In March, Blue Origin announced that due to a change in the takeoff schedule, Pete Davidson was "​​no longer able to join". 
And eventually, Pete Davidson had a fallout with Kim Kardashian as well. The two seemingly had a strong run for 9 months before abruptly calling it quits in early August.
Also Read: "How do you trust Pete? I Just do": Kim Kardashian Confesses Her Love For Pete Davidson While Lecturing Khloe Kardashian on Finding the Right Romantic Partner
Source: People