The Kardashians star Kendall Jenner, 26, appears to support her long-time friend Jaden Smith's reactions on social media to Kanye West's Paris Fashion Week show. On Monday, October 3, American rapper, songwriter, and fashion designer, Kanye West, 45, attended the Yeezy Season 9 presentation at Paris Fashion Week. During Paris Fashion Week, Kanye West held a "secret" catwalk event wearing a T-shirt that read "White Lives Matter" and a picture of Pope John Paul II on the front.
Kanye West's Wife, Kim Kardashian, was shocked when he chose to wear this shirt featuring the slogan 'White Lives Matter' on the back.
Also Read: Jaden Smith Standing Up to Kanye West For Wearing 'White Lives Matter' Shirt Proves Will Smith Is a Better Black Icon Despite Oscar Controversy
Kanye West Screwed Up With "White Lives Matter" T-Shirt: Hints from Kendall Jenner
Kendall Jenner, whose sister Kim Kardashian was married to Kanye West for six years before their February 2021 separation, supported Jaden Smith by liking his tweets about the Yeezy Fashion show.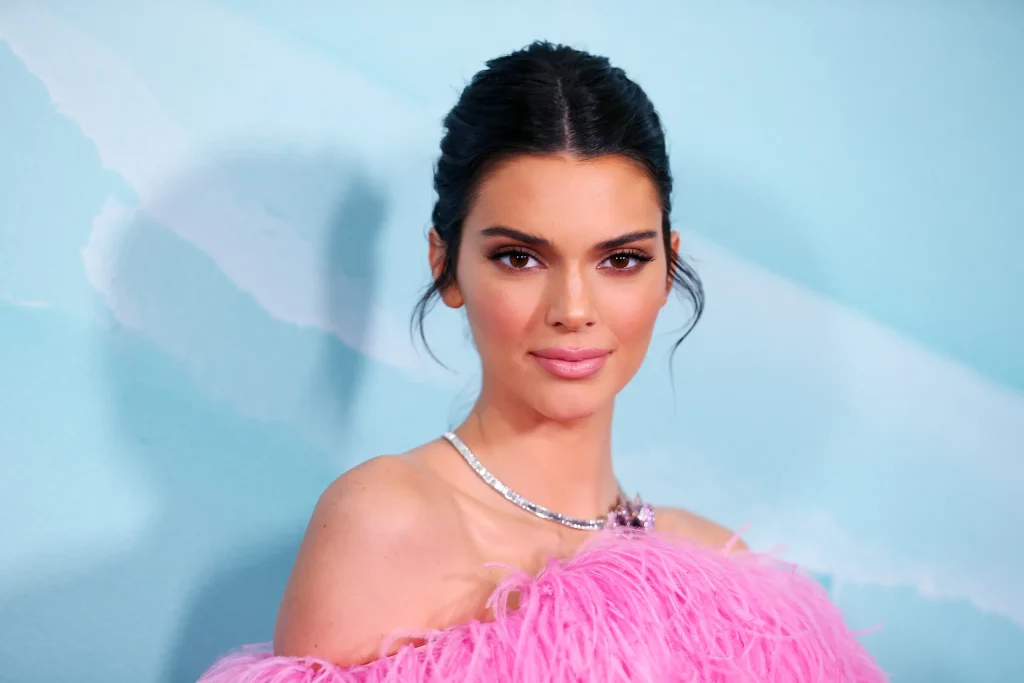 Jenner subtly expressed approval for the 24-year-old actor Jaden Smith's tweet by liking this post, "I Had To Dip Lol."
The second tweet, "I Don't Care Who It Is If I Don't Feel The Message I'm Out," was followed by "Black Lives Matter." 
I Don't Care Who's It Is If I Don't Feel The Message I'm Out.

— Jaden (@jaden) October 3, 2022
Kendall Jenner hit like on all 3 of Smith's tweets. Despite Jenner's lack of direct response to her ex-brother-in-law Kanye West's controversy and his attack on social media, many of her friends have condemned him.
In the wake of Kanye West's controversial Yeezy Season 9 fashion show during Paris Fashion Week, Kendall Jenner seemed to have her pal Jaden Smith back.
In addition, Jenner hinted that her ex-brother-in-law Kanye West screwed up with "White Lives Matter" shirts at Paris Fashion Week. It's not the first time Jenner has taken to social media to diss West subtly.
Also Read: 'She knows that he loves to start controversy': Kim Kardashian Thinks Kanye West's White Lives Matter Shirt Was a Horribly Pathetic Attention Seeking Ploy
Kanye West's comments on Kendall Jenner
With his unfiltered style and abrasive sass, Kanye West is known for his attitude. The outspoken rapper is, however, keeping silent about the support his ex-sister-in-law Jenner is showing for Jaden Smith, who did not support West for wearing a shirt that reads "White Lives Matter" during the Paris Fashion Week show.
Similarly, he has also made quite some bold and a bit extreme political claims in the past, under the same guise.
Ye has previously made controversial statements about race. For example, in 2018, he commented that 400 years of slavery in the US "sounds like a choice," but he later retracted the comment.
Black Lives Matter

— Jaden (@jaden) October 3, 2022
In contrast to Black Lives Matter, White Lives Matter is considered a hate statement by the Anti-Defamation League. Jaden Smith, who starred in the movie Karate Kid, felt the same way and tweeted his support for the cause.
Jaden Smith and Kendall Jenner's Relationship
Kendall Jenner and Jaden Smith were childhood friends when their families lived in Calabasas, California. There have been a few occasions where they have hung out together for brunch and casual meetings. During Kylie's birthday party, they also hung out together. Also, In Washington, D.C., they attended the March for Our Lives rally.
With Kendall's Doberman Pinscher Pyro and several friends, the pair hit the beach in Malibu on July 12. As Kendall bared her incredible bikini body for a dip in the ocean, the group was all smiling while sitting in the sand. However, their friendship has always been their main priority, despite reports that the two are dating.
Also Read: "You cannot get your spray tan on my cashmere seats": Not Even Kendall Jenner Is Allowed To Ruin Kim Kardashian's $150 Million Worth Private Jet As The Billionaire Model Sets a New Travel Rule
Source: Page Six