The Don't Worry Darling director and actress, Olivia Wilde is quite "Booksmart" even when it comes to cooking. So Olivia Wilde and Jason Sudeikis' split might be saltier than their salad dressing. According to her former nanny, the director's "special salad dressing" was the reason for her fight with Jason Sudeikis.
Reportedly, fans became obsessed with the vinaigrette after Olivia Wilde's former nanny claimed that Jason Sudeikis threw himself under the Don't Worry Darling star's car to prevent her from leaving with her "Special Salad Dressing" to meet Harry Styles.
Is there something magical about this dressing that caused Jason Sudeikis to throw himself onto concrete and risk death, or at the very least, paralysis?
Also Read: 'It is incredibly upsetting': Jason Sudeikis Refutes Ex-Nanny Claims That He Threw Himself Under Olivia Wilde's Car, Calls Accusations 'False and scurrilous'
Olivia Wilde Reveals Salad Dressing Recipe
In a bombshell interview, an alleged former nanny of Jason Sudeikis and Olivia Wilde, 38, made shocking accusations against the couple. Among the all claims, there was one that involved an infamous salad dressing Wilde had prepared for her boyfriend, Harry Styles.
She shared a photo of a recipe from Nora Ephron's book Heartburn with her followers on Instagram, which read, "Mix 2 tablespoons Grey Poupon with 2 tablespoons good red wine vinegar."
"Then, whisk constantly with a fork, slowly add 6 tablespoons olive oil, until the vinaigrette is thick and creamy; this makes a very strong vinaigrette that's perfect for salad greens like arugula and watercress and endive."
Wilde recently shared almost the same recipe with Food Network, which allegedly led the Ted Lasso star to throw himself under her car.
 The Don't Worry Darling star hinted that she is trying to move on from Sudeikis' relationship and the drama that followed.
"Because if I tell the story, I can make you laugh, and I would rather have you laugh at me than feel sorry for me. Because if I tell the story, it doesn't hurt as much. Because if I tell the story, I can get on with it."
Wilde's post comes after her former nanny revealed to the Daily Mail that her relationship with Sudeikis has ended.
Why Did Jason Sudeikis Lay Under Olivia Wilde's Car?
According to Jason Sudeikis and Wilde's nanny, Sudeikis became angry when the actress tried to leave their California home to visit Harry Styles with a salad and her special dressing.
The nanny claimed, "The night she left with her salad, Jason had chased after her, videotaping her in the house."
"She [Wilde] was saying: 'I'm scared of you, Jason, I'm scared of you.' And he said: 'If you're scared of me, why are you leaving your kids with me?'

"So then, Jason went outside and lay under her car so she wouldn't leave. She got in her car to back up; he lay under her car."
According to the nanny, it was a desperate act by the Horrible Bosses star which compelled Wilde to return home. Nanny claimed that Jason Sudeikis told her,
"he was doing it on purpose to make her late going to see Harry, and 'She made this salad and she made her special dressing, and she's leaving with her salad to have dinner with [Harry].'"
As a result, Sudeikis reportedly lay under Wilde's car because he was angry and heartbroken over Wilde's relationship with Harry Styles.
Also Read: "He left everything to go to therapy": Jason Sudeikis Was Desperate to Get Back Olivia Wilde After She Moved On With Harry Styles, Left Drinking to Become Better Claims Nanny
Olivia Wilde & Jason Sudeikis React to Former Nanny Allegations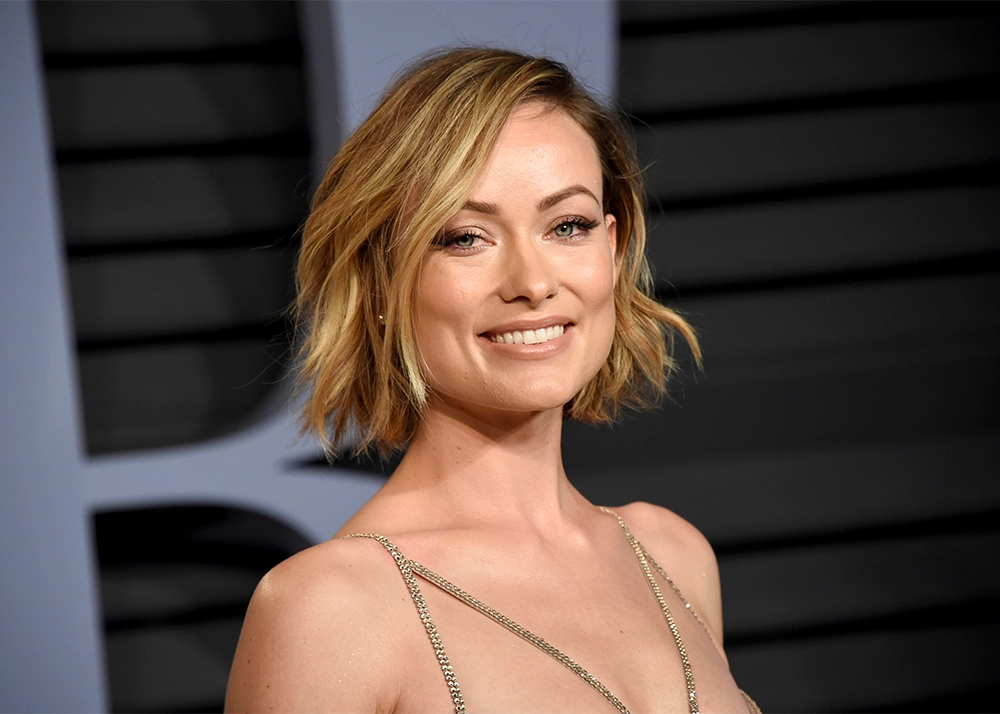 Jason Sudeikis and Wilde released a joint statement shooting down their former nanny's claims.
They said, "As parents, it is incredibly upsetting to learn that a former nanny of our two young children would choose to make such false and scurrilous accusations about us publicly," who share son Otis, 8, and daughter Daisy, 6.
"Her now 18-month-long campaign of harassing us, as well as loved ones, close friends, and colleagues, has reached its unfortunate apex. We will continue to focus on raising and protecting our children with the sincere hope that she will now choose to leave our family alone."
Their statement comes after they learned about an interview of their former nanny with Daily Mail, who claimed that after finding texts between them on her old Apple Watch, Sudeikis discovered Wilde flirted with Harry Styles.
Also Read: 'Olivia Wilde is the absolute epitome of female hypergamy': Jordan Peterson Obliterates 'Don't Worry Darling' Star, Claims 'She Married a Multimillionaire Prince'
Source: Page Six