Some years ago the internet witnessed a public argument between Selena Gomez and Justin Bieber. These exchanges between the two caused a whole lot of drama with fans of both sides taking part in it.
It all began after Justin Bieber posted pictures of himself with Sofia Richie on Instagram. And Selena Gomez only took part in it after being aware of her fans posting (lots of) hate comments on the pictures. It led to Gomez accusing Bieber of cheating. But what really went down back in 2017, let's look into it.
Justin Bieber Posted a Picture with Sofia Richie Causing a Frenzy among Jelena fans
When Justin Bieber and Selena Gomez had called their relationship quits, for a long time the hardcore Jelena fans were still hopeful. After their break-up, in 2017, Bieber posted a picture with then rumored girlfriend Sofia Richie (who was 17 at the time), an American Model.
This led to Gomez and Bieber's fans posting hateful comments under the post. It seemed like the fans took it as disrespect towards his former girlfriend. Most of these were from hardcore Jelena fans since they still wanted the two celebs to get back together.
Also Read: "I'm going to be tired after all this": Selena Gomez Reveals She Will Retire From Acting Soon, Wants To Settle Down As Mom After Mystery Dating Rumors Surfaces
After seeing the enormous hate comments he was receiving, Justin Bieber changed his caption of one of the pictures with Richie by calling out the fans that were leaving the comments. The caption read:
"I'm gonna make my Instagram private if you guys don't stop the hate. This is getting out of hand. If you guys are really fans, you wouldn't be so mean to people that I like."
This was not received well by the fans, instead, Bieber got more backlash. And apparently, this backlash got Gomez's attention. She went on to comment under the same post writing,
"If you can't handle the hate, then stop posting pictures of your girlfriend lol- It should be special between you two only. Don't be mad at your fans. They love you and supported you before anyone ever did." And Gomez was praised by both Bieber's and her fans.
Also Read: 'It took a real toll on me': After Tom Holland and Timothee Chalamet, Justin Bieber Cancels World Tour, Prioritizes Mental Health After Ramsay-Hunt Syndrome Leaves Him Battered
Selena Gomez Accuses Justin Bieber of Cheating, not once but multiple times
After Bieber retaliated to Gomez's comment by suggesting she had used him for fame, Selena Gomez also replied with the same, saying Bieber was the one who has used her to "get attention."
Selena Gomez has left a comment under Justin Bieber's recent post. "Don't be mad at your fans". pic.twitter.com/h657qqjseM

— Pop Crave (@PopCrave) August 14, 2016
Next, Bieber wrote in another comment section, "I'm not one for anyone receiving hate. Hope u can all be kind to my friends and each other. And yes I love my beliebers." This once again did not sit right with Selena Gomez and she accused him publicly that he had cheated on her not just once but several times. She wrote,
"Funny how the ones that cheated multiple times, are pointing the finger at the ones that were forgiving and supportive, no wonder fans are mad. Sad. All love."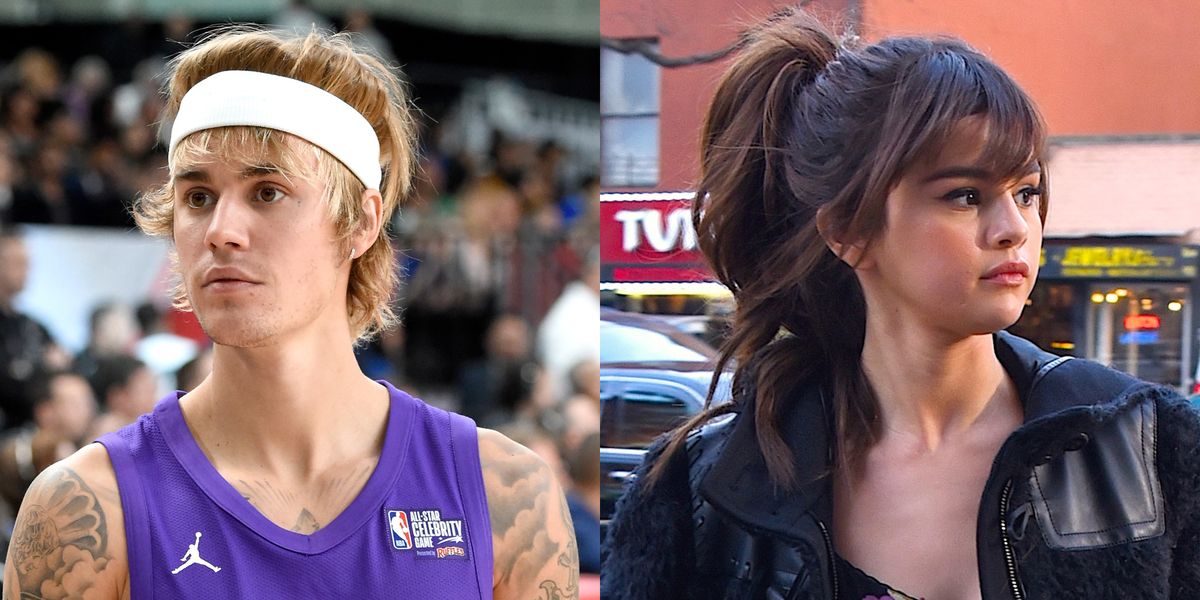 It went on for a while and the feud between the ex-lovers ended with Gomez dedicating her Instagram page to her fans and Bieber just deleting his whole page.
Also Read: "Words matter, truly matter": Selena Gomez Hits Back After Hailey Bieber's Interview About Stealing Justin Bieber and Favorite S-x Position Goes Viral, Says She is Preaching Kindness
Source: Yourtango.com