Overnight Internet sensation Andrew Tate who is not on social media platforms anymore gave his final message after getting banned from YouTube, Instagram, TikTok, and Facebook. Over the past months or more, the American Kickboxer turned self-proclaimed trillionaire was in the headlines for his statements on various topics and celebs. Mostly, the comments made by Andrew Tate on women were heavily criticized as they were demeaning and misogynistic. After giving cheap remarks about women, the former kickboxer believed he could have become a "champion for women" if he was not banned on social media platforms. 
Checkout, 'The World is Healing': Internet Rejoices as Controversial Martial Artist Andrew Tate Gets Banned From Social Media After Making Sexist Remarks Against Kylie Jenner
Andrew Tate biding his farewell in a lengthy 1-hour video
After getting banned from major social media platforms, Andrew Tate posted his final message to the internet on Vimeo. The lengthy video runs for 1 Hour and 13 minutes and in the video, he claims the comments made by him were "taken out of context." The video has Andrew Tate talking about having a "difficult" life while recalling his childhood and how was bullied for being an American. 
"I'm very, very happy that my life has been difficult because it is difficult to become a man of my capabilities without the struggles, without facing adversities and without overcoming often insurmountable odds. Even from a very, very young age, I was taught that going to the authorities and crying and hoping someone else is going to fix your problems is not the way a man conducts himself."
Checkout, 'There's An Absolute Prejudice Against Men': Andrew Tate Fans Want Facebook To Ban Cardi B, Kim Kardashian For Men-Hating Views After MMA Star Gets Social Media Ban
Andrew Tate showed his fake generous side and played the victim card
Later in the video, the 35-year-old refutes "false accusations of criminal activity" and claims he does not have a criminal record. While playing the victim card, he said, "I have no problem with people disagreeing with me and I have no problem in being seen as controversial for some of the things I've said." Later he added, 
"To a degree, I am a victim of my own success. People are trying to find any little clip of anything I've ever said, remove all the tonality and blow it up to get views and be as controversial as possible. This has culminated in the media believing something about me that is so pertinently false, based on videos I have never made."
Read more, "Is Kylie Jenner The Dude"- Internet Sensation Andrew Tate Makes a Shocking Statement about Kylie Jenner, Says He Doesn't Know the Billionaire Supermodel 
Maybe the Internet needed it!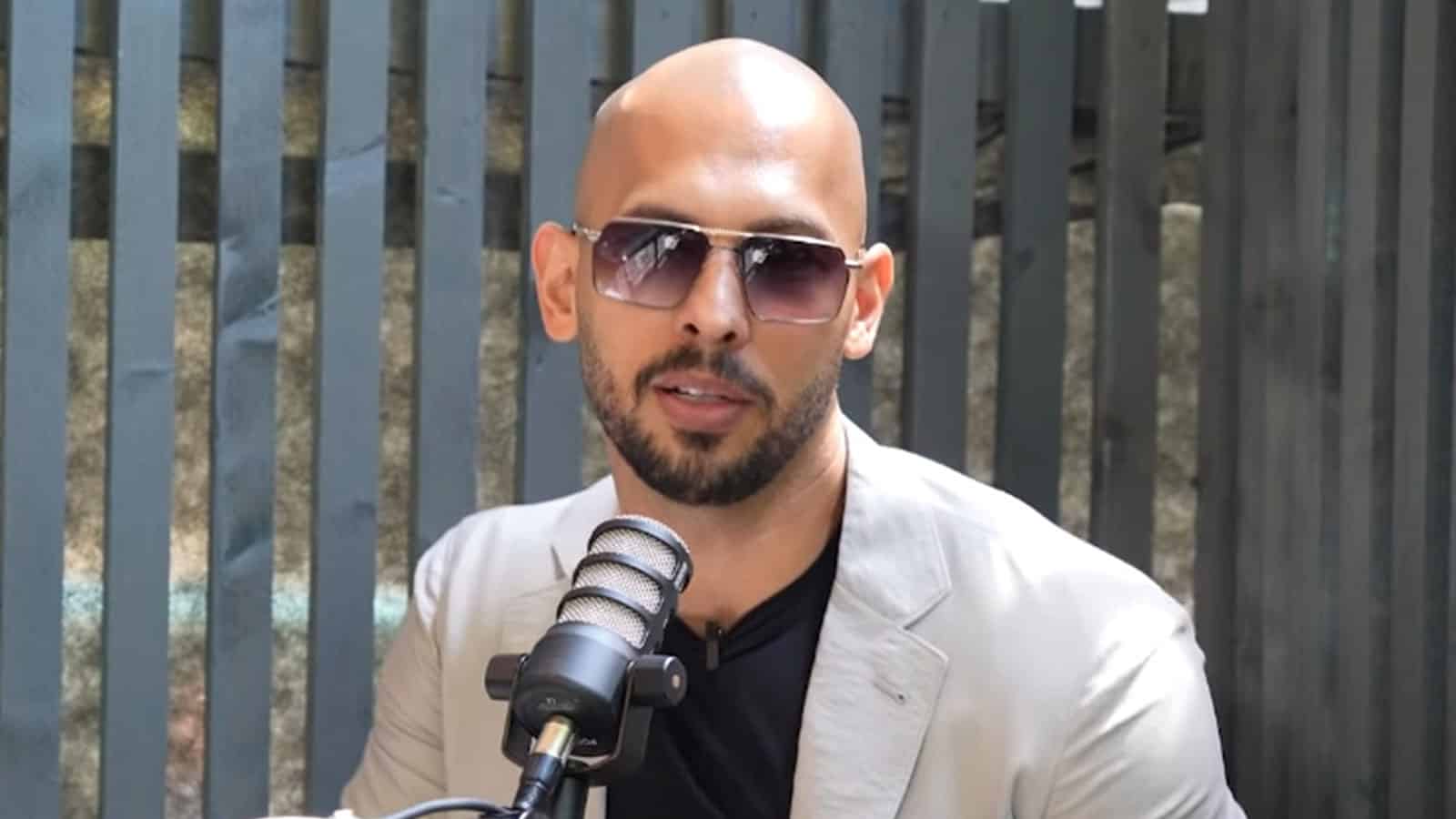 While concluding the video, the self-proclaimed trillionaire said, "This ban is the hard reset I needed to tell the truth, for that I'm thankful." In his previous attacks on celebs, he commented on Jada Smith, Robin Williams, Kylie Jenner, Demi Lovato, and many more. Even though he did not mention much about his TikTok and YouTube bans but was disappointed with Meta-owned platforms removing his account without any prior information or notice. 
Source: Vimeo