Without a doubt, Britney Spears has experienced a lot over the previous few years. She already had to deal with the conservatorship, but lately, her ex-husband, Kevin Federline, has been hating and criticizing her. In an effort to portray her as a poor mother and further compound her sorrow, the ex also uploaded videos of her yelling at her sons. The new song Hold Me Closer, a collaboration between the singer and Elton John is now climbing the charts. After her conservatorship ended, the singer was highly active on Instagram, but she is now spending more time on Twitter. This is where the singer recently posted a picture of herself in her birthday suit after the song's release.
Britney Spears posts a picture while in her birthday suit
On August 26, the pop princess released Hold Me Closer their eagerly awaited new song with Elton John, 75. As she was entirely nude and only had a towel covering her bottom half, the princess of pop left little to the imagination in the photograph. She also covered her chest with her hands.
Britney Spears uploaded a video of herself in the bathtub praising her colleague, Elton John, while she was nude. "Hello Sir Elton John. We are, like, number one in 40 countries," she said. "Holy s–t! I'm in the tub right now and I'm about to go have the best day ever, and I hope you're well!" stated the singer. Additionally, the singer of "Tiny Dancer", Elton John, reposted the video on his Instagram.
Also Read: "She's feeling very empowered about this": Britney Spears Convinced She Will Bounce Back as the Reigning Princess of Pop After Her Song 'Hold Me Closer' With Legend Elton John Hit the Charts
Hold Me Closer brings back the singer within Britney Spears after 6 years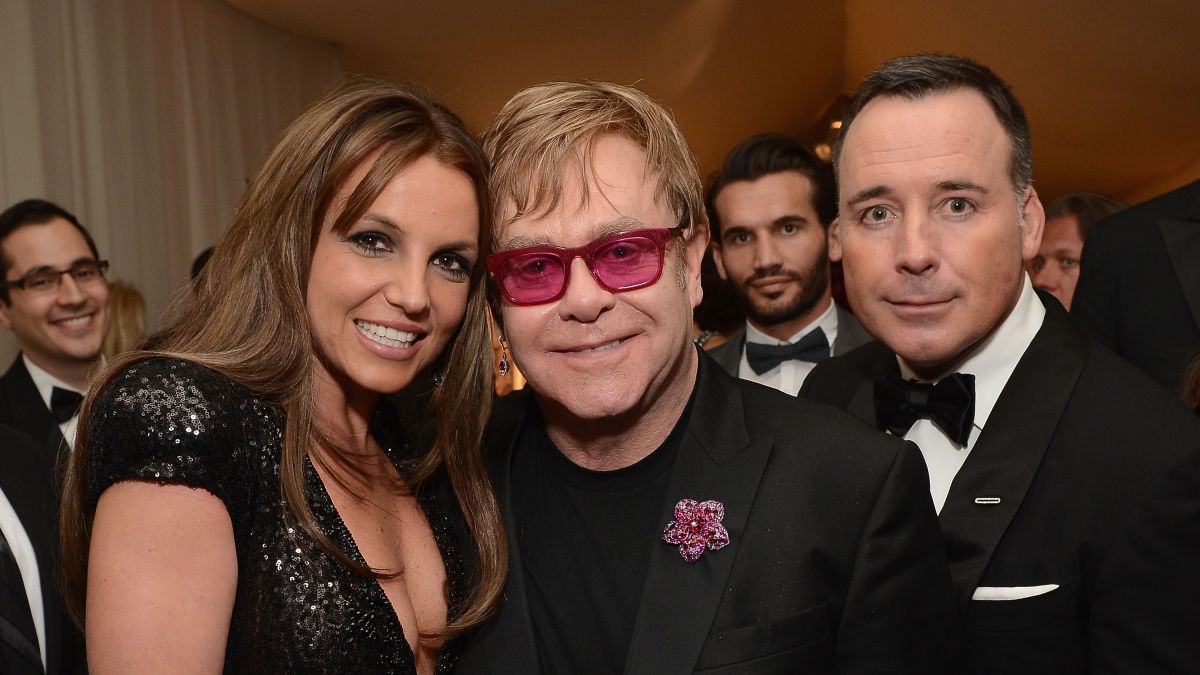 In a recent interview, Elton John reveals how he persuaded the 2000's teen pop star to record the brand-new tune in the studio for the first time in six years and since the conclusion of her conservatorship.
"She's been away so long — there's a lot of fear there because she's been betrayed so many times and she hasn't really been in the public eye officially for so long. We've been holding her hand through the whole process, reassuring her that everything's gonna be all right."
Elton John also previewed the new single a few days prior to its release by posting a live performance of the song on Instagram. "Sneak peek of Hold Me Closer – out this Friday" he captioned the video.
Also Read: "She's been betrayed so many times": Elton John Proves He's the Nicest Musician Ever For Trusting Britney Spears, Held Her Hand To Assure Her She's Worthy
The singer gets away from Instagram
On Wednesday, the pop sensation once more deleted her social media accounts. Shortly after, she said she wanted to live a drama-free life. After logging out of Instagram, she posted on Twitter about how she is constantly learning and working to improve herself. In November 2021, her 13-year conservatorship came to an end. The mom-of-tweet two's was sent on the same day that she often deletes her Instagram, which is known to happen.
Also Read: Paris Hilton Sets Friendship Goals By Dancing on Best Friend Britney Spears' 'Hold Me Closer' On TikTok To Encourage Her For Bombastic Return
Source: Page Six