Britney Spears aka Princess of Pop recently showered her love for Same Old Love singer Selena Gomez. The 40-year-old singer posted a photo of Selena Gomez in a khaki-colored top with a multicolored graffiti-covered skirt that read "happy" on her Instagram and wrote a lovely caption. Britney Spears started the caption by mentioning that Selena Gomez was at her wedding and gave her followers #Friendshipgoals. 
Also read, 'Bullsh-t Wedding!': Britney Spears Ex-Husband Crashes Into Pop-Star's Wedding, Gets Arrested
Britney Spears lovely note for Selena Gomez
 

 

View this post on Instagram

 
With a heartfelt note by Britney Spears, the singer recalled her wedding day and said, "She (Selena Gomez) came to my wedding … the three most beautiful women in Hollywood … Drew Barrymore, Paris Hilton," in her caption. The Princess of Pop, who got married to her longtime partner Sam Asghari in June, wrote,  "Gomez told me 'I just want you to be happy' three times."
Also read, 'Britney is Barbie': Millennials Reject Margot Robbie, Claim Britney Spears as OG Barbie Because Actual Barbies Were Based on Her
Britney Spears also appreciated Selena Gomez's advocacy for mental health
In 2014, Selena Gomez was diagnosed with lupus and has attended various voluntary programs to manage anxiety, panic attacks, and depression. In recent times, She has been a very vocal advocate of mental illness and while referring to this, Britney Spears wrote, "I appreciate ALL the mental health speeches she does for our generation … Two-hour specials with representatives … You're such a special person and I had to share this picture … I thought it would make her happy,"
Also read, Your Favourite Celebs: Then and Now: Selena Gomez and More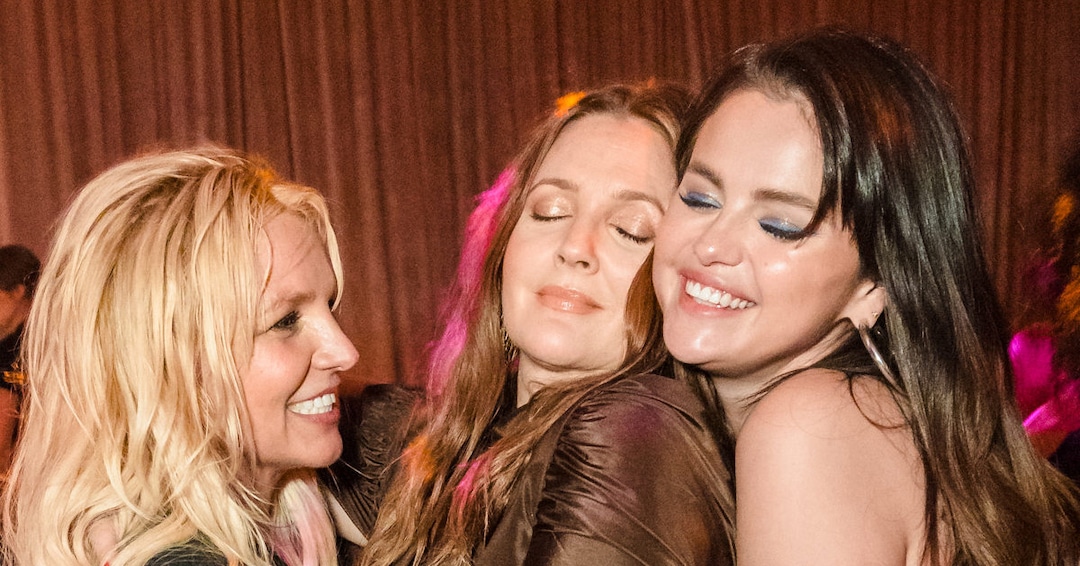 As the new photo gave friendship goals to the netizens, Selena Gomez was "speechless" to read Britney Spears's message. "Britney-you are so kind and have the most beautiful soul. I am beyond lucky to know you. You deserve all the happiness in the world!," with a heart emoji wrote the Come & Get It, singer. "Love you so much, sis! You deserve the world," commented Paris Hilton who also appreciated Britney Spear's post on Instagram.
Also read, Britney Spears' Former Husband Jason Alexander Officially Pleads 'Not Guilty' Despite Being Caught Red-handed Gatecrashing Her Wedding