Matthew Perry has established himself as one of the most popular Hollywood celebrities in the world. With the famous sitcom series, FRIENDS, the actor gained international prominence through his character Chandler Bing in the show. The amazing sarcastic humor he used to throw could be enough for a fan to love him in addition to his real-life personality. The actor however once shared an anecdote from his schooldays that involved a famous personality.
Also Read: FRIENDS Star Matthew Perry Reveals He Bullied, Beat Up Justin Trudeau, Claims He's the Reason Trudeau's Canadian Prime Minister
In a 2018 interview, the actor reminisced about his early school days and shared how he once had a spar with Prime Minster of Canada, Justin Trudeau claiming he inspired the latter to soar the heights he is currently in. 
Matthew Perry Revealed Having Beaten Justin
Trudeau in His Early School Days
Also Read: Matthew Perry Studied Quantum Physics to Persuade Julia Roberts to Appear in FRIENDS Only to Dump Her on Live Television
During an appearance on an episode of Jimmy Kimmel Live, the 53-year-old actor, Matthew Perry confessed to having beaten Canadian Prime Justin Trudeau. Though he shared having no intention of "bragging" about the incident, he added that the fight that happened with the latter was of "pure jealousy."
Stated he was a "stupid kid," he was reminded of the incident by his friend who was also involved in the matter.
He shared,
"I think he was excelling in a sport that we weren't, so it was pure jealousy."
The incident happened when Perry was in fifth grade along with his friends who participated in the spar while Trudeau was a few years younger than them.
At the time, the latter's father was the Prime Minister of the country however that was not the reason why the latter was beaten by his seniors.
"I think he was the only kid in school that we could beat up," Perry shared at the time.
Whatsoever the circumstances back then, the actor did add his flavor in the end.
Matthew Perry's Spar Inspired Justin
Trudeau to Become The Prime Minister of Canada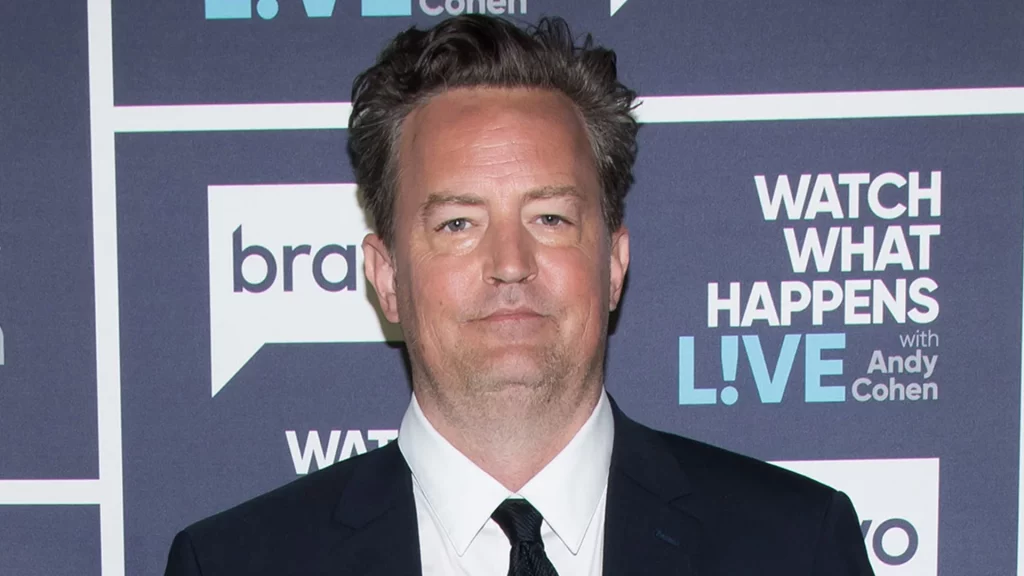 Also Read: Matthew Perry's FRIENDS Co-Star Applauds Actor as a Hero and an 'Absolute Professional', Claims His Book Has Helped a Lot of People
The actor-producer indeed claimed that anecdote was rather "terrible" however he joked about how that bad experience helped the Canadian politician to soar the heights.
He stated,
"But I think I was rather instrumental in him going to such great heights and becoming the prime minister."
He recalled what the then-kid told him,
"I think he said, you know, 'I'm going to rise above this and I'm going to become prime minister.'"
Though their school spar was not a funny moment Perry discussed with the politician, he was challenged for a rematch by the latter however the FRIENDS star humbly denied the proposal.
Source: Jimmy Kimmel Live