In a recent event, Paris Hilton posted a video on TikTok, unexpectedly with Tom Cruise. Many viewers are astonished to see them together in a video which makes them loom like a couple. But in fact, it is probably not what it looks like.
In the video, the alleged Tom Cruise asks Hilton to get things together quickly so that he does not miss the premiere. The actress then comes out and they often hold hands while talking about whether or not the audience thinks they are a couple.
Also Read:  Tom Cruise's Top Gun: Maverick Faces New Franchise Destroying Lawsuit
Are Tom Cruise and Paris Hilton Dating?
Viewers are astonished to see them together in a video which makes them look like a couple. However, many people are smart enough to point out that it was not Cruise, but just a clone, made with the help of the application, Deepfake. Miles Fisher was the one who started it. Deepfake is a synthetic media in which a person in an existing image or video is replaced with someone else. This can also be used for imitating sounds, voices, and more realistic features.
IM SO CONFUSED BY THIS TOM CRUISE AND PARIS HILTON TIKTOK????!!!!

— meghan (@skjeisy) June 15, 2022
can someone explain why tom cruise and paris hilton made a tiktok

— sweetheart 𝖌𝖔𝖙𝖍𝖆𝖓𝖞 era (@bethakneebee_) June 15, 2022
PARIS HILTON AND TOM CRUISE ARE A COUPLE WHAAAAT

— wakanda forever 🖤 (@nieceywho) June 15, 2022
Reportedly, the real person behind this Tiktok video is Chris Umé. He has spent over two months developing a program that uses artificial intelligence to look at Cruise's movies and pictures. The goal behind this was to get photos of the actor from different angles and lighting. Because of this, the movies were made with Miles Fisher, who is known for sharing his facial similarities with the Top Gun Actor.
Similarly, few years ago, a video of Cruise and Hilton eating cereal had gone viral. Well, this was made with the help of Deepfake too.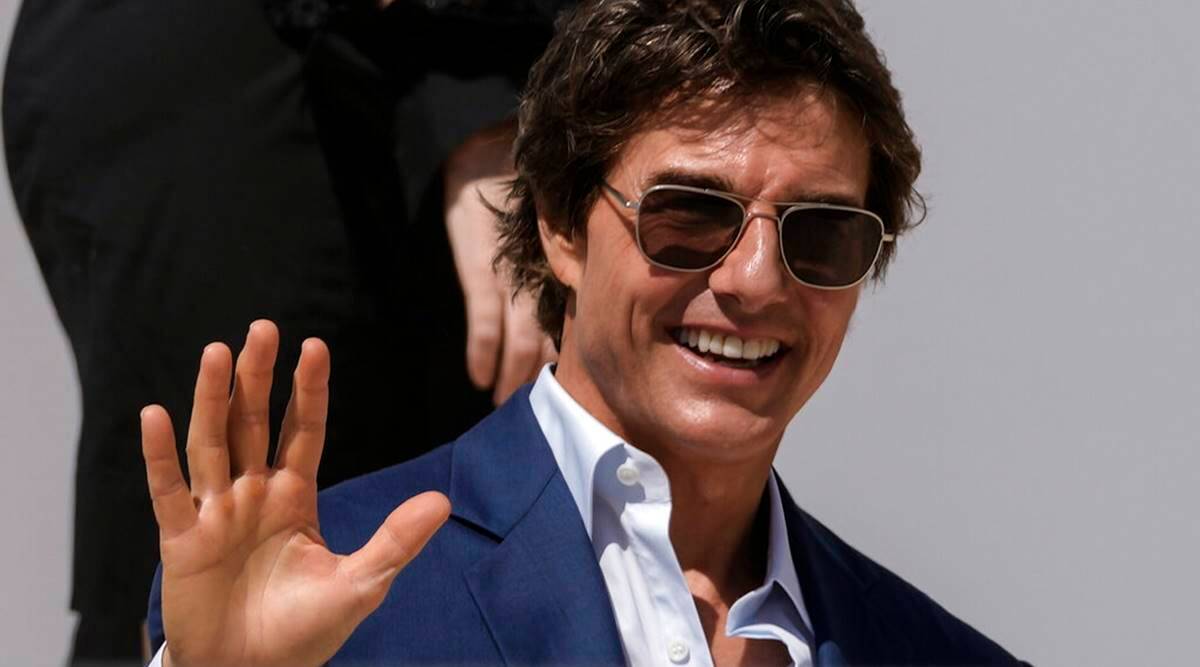 Tom Cruise and Hayley Atwell
Tom Cruise and Hayley Atwell started dating in the year 2020. They have always had their on and offs in the relationship. They parted ways in September 2011 only to get back together later. However, they soon seperated their ways back in this month.
"Tom and Hayley's relationship was genuine. In spite of some rumors to the contrary, it was never just for the cameras. Unfortunately, it hasn't worked out for them. They get on really well and have fantastic chemistry, which is why they decided to quietly give the relationship another try earlier this year. But what was working behind closed doors didn't work out so well when it was made public, and the fanfare around them as a couple exploded again. They have now decided they are better as friends", told a source.
The couple met on the sets of Mission: Impossible 7 which started filming in September 2020.
Top Gun: Maverick Success and Box-Office Domination
Jerry Bruckheimer is back with Top Gun's sequel, titled Top Gun: Maverick. The film stars Tom Cruise, Miles Teller, and Jennifer Connelly as few of the main characters of the film. The film has proved to be very successful both critically and financially. Rather, it is expected to keep growing more. The film also made an appearance at the Cannes Film Festival, 2022, receiving a five-minute-long standing ovation from the audience. Tom Cruise was awarded an Honorary Palme d'Or award for the film and his performance after decades.
Top Gun: Maverick is Out in The Cinemas Now 
You May Also Like: Why Tom Cruise Ditched 21 Pilots To Get Lady Gaga For Top Gun: Maverick Song, Revealed