Jennifer Lawrence has come a long way since her first movie, Garden Party (one could be forgiven for not knowing this one). But the star has surely climbed a lot of hurdles ever since then. And it's those efforts that have brought her where she is, nothing less than an Academy Award winner. But all this success comes at a cost. A career isn't built in the span of a month. One has to give a lot of sacrifices. Ask Jennifer Lawrence, who had to tailor her body according to the project's requirements.
Jennifer Lawrence had an 'awesome responsibility' in The Hunger Games
Jennifer Lawrence is a renowned actress. She has achieved great fame and one of the projects that propelled her to worldwide fame was The Hunger Games franchise. The project gave a headstart to her career. But that does not imply that the niche was her comfort zone. We know how varied her projects have been.
12 years down the line since the time she first played the role of Katniss Everdeen, she had a shocking revelation to make about the movie. The role she landed was an 'awesome responsibility' given the hype the project had generated. Naturally, the American Hustle actress couldn't be more thankful.
Also Read: "My relationship with home has always been complicated": Jennifer Lawrence Gets Emotional For Leaving Home at 14, Says She Struggles With Her Family For Differing Political Views
Jennifer Lawrence, not starvin..
There was a small hiccup though. A very important conversation was about how much weight the Silver Linings Playbook actor had lost for the shoot. She said, 'I remember the biggest conversation was, "How much weight are you going to lose?"' But she wasn't one to bow down to the pressure. She is a woman of grit. She stood her ground despite suggestions from the executives.
She said, 'Along with me being young and growing and not able to be on a diet, I don't know if I want all of the girls who are going to dress up as Katniss to feel like they can't because they're not a certain weight. And I can't let that seep into my brain either.' She had also said once, 'I'm never going to starve myself for a part', as she has openly spoken about being against dieting.'
That is how someone well-versed in The Hunger Games would act.
Also Read: "We could unmask the ugly parts of her too": RHOBH Star Erika Jayne Slams Jennifer Lawrence For Her 'Evil' Comment, Says Actress Labeled Her During Her Darkest Time
Jennifer Lawrence is not one to take a step back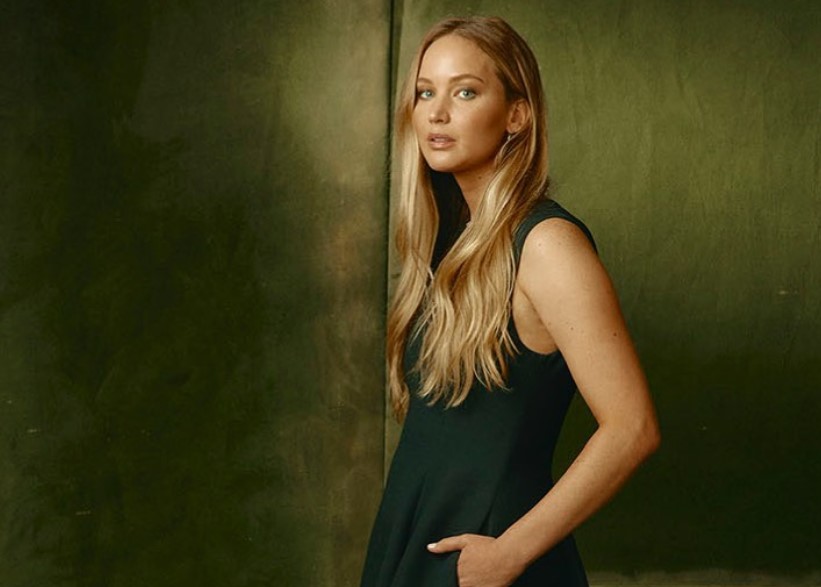 The mother! actress had made this point clear a number of times before as well. She had once previously said, 'I'm never going to starve myself for a part.' She had put her words into action before this event. She was once asked to drop 15 pounds in two weeks. She refused the same way.
The only time she curtailed her tendency was when she had to play the role of a ballerina in Red Sparrow. She said, "That was the first time that I was really hungry, and disciplined. I can't be in character as an ex-ballerina and not feel like an ex-ballerina." She did speak facts then. But surviving on 'five banana chips' was not something she was comfortable with.
Also Read: "Please take a moment to mourn for Demi Moore": Jennifer Lawrence Insulting Hollywood Legends and Calling Herself the First Action Female Lead Leaves the Fans Confused
Source: Daily Mail