Kanye West never could move on ever since Kim K left him. He has, quite literally, lost most of his bearings and acted like a typical toxic ex. The man has tried every trick in the book to win his woman back but to no avail. And when his attempts to win her back proved unsuccessful, he tried bothering her as much as possible. He bullied Kardashian's ex, Pete Davidson, online, the entire time that they were together and after the break up as well. And most recently, he was seen hanging out with The Kardashian star's s*x-tape partner, Ray J.
The SKIMS founder is pretty much done with his antics and wants their divorce to settle as soon as possible. However, in one of his latest statements, no divorce can change the love West has for his ex-wife.
Kanye West becomes a self-appointed bodyguard
Kanye West was a guest this Friday on the podcast, Piers Morgan Uncensored. It is here that the Yeezy founder said,
"I may be divorced on paper, but I'm not divorced of the idea of being the protector. Her name is no longer West. And my name is now only Ye. If we were ever to be together again, what would our name be? Kimye?"
The Donda rapper claims that when it comes to the mother of his children, he is going to "love for life". And not just that, but "Oddly enough I will protect her." 
Talk about the masculine savior complex after all.
Also Read: "She loves defending abusers": Kanye West Hires Johnny Depp's Lawyer Camille Vasquez After His Meltdown, Amber Heard Fans Claim Vasquez Only Defends Known Abusers
Kim Kardashian and Kanye West tackling co-parenting
The Grammy winner's statement comes ironically after only a few days of claiming that his wife and her family are trying to keep his children away from him. Earlier this month, he had said via Instagram,
"So why did everyone feel so free to attack me about my T-shirt. But Candace Owens was the only public figure to say that it was wrong for the Kardashians to keep me from seeing my daughter. Or we just chime in when we want to tear a Black man down for actually having a political opinion. And for all audience so outraged about my T-shirt. Where was you when I couldn't see my kids. I went public in hope of public support at the time."
Meanwhile, the SKKN owner claimed the complete opposite of what the Bound 2 rapper said. She shared on the Not Skinny But Not Fat podcast that even when the former couple is not on speaking terms, Ye "would still see the kids and stuff".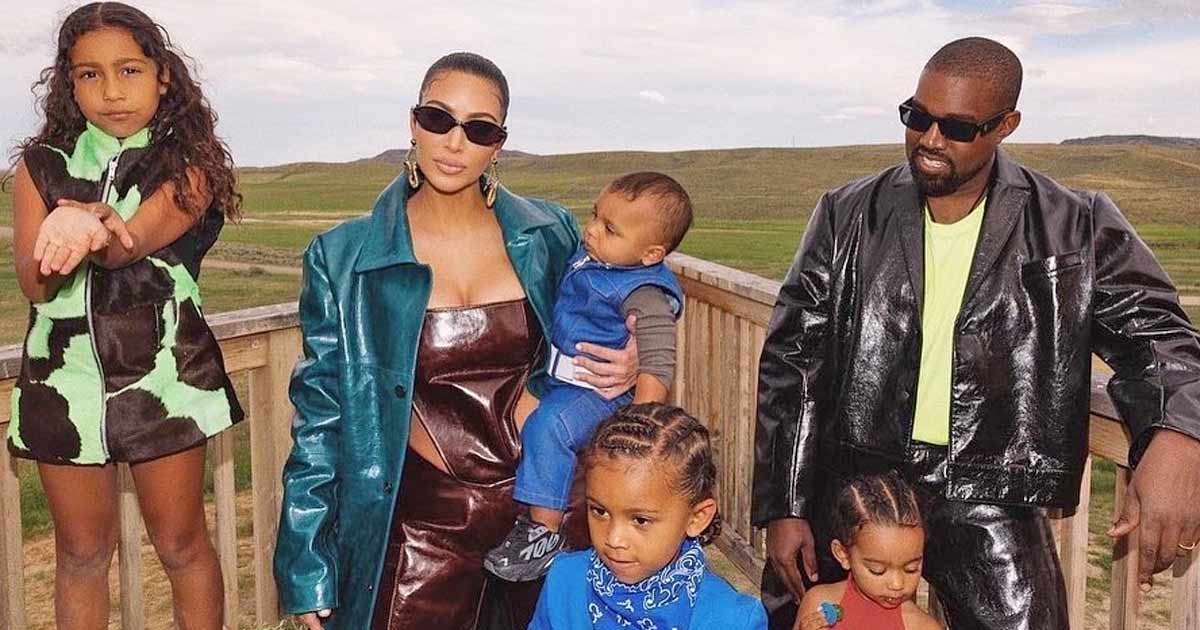 Also Read: "Anna has had enough": Kanye West Become Latest Target of Vogue After His Relentless Drama, Cut Ties With Controversial Rapper
According to Kim Kardashian, the next step in their lives need not be as grim as West is making it out to be.
"I hope we, you know, are the co-parenting goals at the end of the day. I think we just have a different kind of platform now. But you know, it doesn't mean that maybe because he expressed himself in a certain way that he's not an amazing person and amazing friend. I do believe that we'll have that again. I'm always really hopeful."
West has added to their co-parenting narrative on the Alo Mind Full podcast last month.
"Even to this day, I'll still give Kim advice on things that could help because that's going to go to the kids.

She's still got them 80 percent of the time, [to] raise those children. So what people saw when I was going back and forth is that I still have to be able to throw my version of what people would throw into the curriculum."
The rollercoaster that their relationship has now become doesn't seem to be coming to a plausible end anytime soon. And the hip-hop icon keeps finding new ways to land himself into trouble now and again.
Also Read: "Like you know, Pete is my friend": Kanye West Couldn't Stand Kim Kardashian Dating Pete Davidson For His 10-inch 'Asset', Screamed Like a Loser While Fighting
Source: Page Six