Isaiah Lee, the Wannabe rapper who was arrested for attacking comedian Dave Chappelle on stage, has finally opened up. He reveals the real reason he attacked Dave Chappelle was someone far too closer to home. According to Isaiah Lee, the person that inspired him to go on stage and attack Dave Chappelle for his offensive jokes was none other than Will Smith himself. The 23 year old Dave Chappelle attacker confirms Will Smith walking up to stage to slap Chris Rock and face a barrage of controversy was what helped him muster up the courage to stand up to Dave Chappelle. Sure that is not screwed up AT ALL.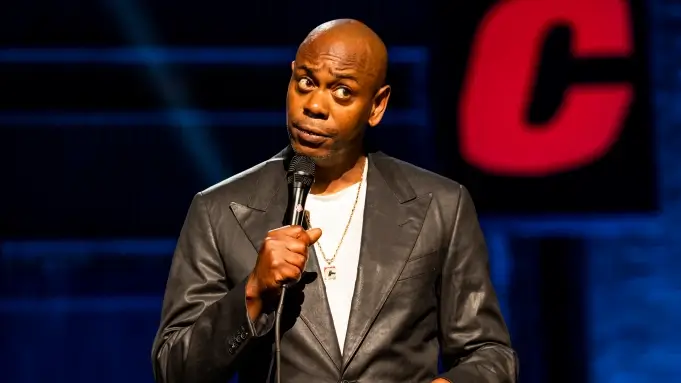 "That's Not Right" – Dave Chappelle Attacker Thinks Chris Rock Deserved To Be Slapped
Isaiah Lee has sat down for his second Jailhouse interview where he reveals more details regarding his actions. Talking to The Post Monday in the Twin Towers Correctional facility, Lee claims he believes Will Smith did a very honorable thing when he showed Chris Rock who's boss by hitting him when he joked about Jada Smith's baldness.
In the Oscars 2022 event, Chris Rock took turns roasting everyone on the front row seats. Jada Smith also caught Chris Rock's attention and boy did he make the most out of it. But that GI Jane joke looked like it was a tad bit over the line. Isaiah Lee, the Dave Chappelle attacker, is also of the same opinion:
"That's not right what [Chris Rock] said about his wife, calling her GI Jane."
Will Smith "Standing Up For His Wife" Inspired Isaiah Lee
Dave Chappelle is known to make inflammatory statements that are not always politically correct, in the strictest sense of the term. Some of his jokes have offended various communities. His LGBTQ+ jokes coupled with making the homeless stand at the business end of his performances was what triggered Isaiah Lee to attack Dave Chappelle.
In the interview, he shows no signs of remorse. But the Dave Chappelle attacker was suddenly all praises for Will Smith when his name pops up during the session. Here's the real reason Isaiah Lee wanted to stand up to Dave Chappelle:
"I wanted him to know that next time, he should consider first running his material by people it could affect," Lee claimed. "I wanted Dave Chappelle and people to know that these are things you need to be more sensitive about and not joke about." 
"No Such Thing As Bad Publicity" – Isaiah lee Admits He Wanted To Become Famous
The wannabe rapper had a fledgling career in the music industry. And he has finally admitted that he did what he did partly because he wanted people to know his name. In a saturday interview with The Post, the rapper who goes by the stage name 'NoName_Trapper', said something very intriguing:
"I'm not going to lie … it was a bit of clout-chasing."
The Dave Chappelle Attacker Isaiah Lee continues:
"In Hollywood, you know they say there is no such thing as bad publicity. I rap about these things in my music and knew it would get attention. The caught-on-camera tackle has already earned Lee some celebrity status behind bars from fellow inmates, he said.  They come up to me and ask, 'Hey, are you the guy who went up to Dave Chappelle? I feel safer here right now than being outside because I'm going to need to find and hire security." 
Isaiah Lee Claims Chappelle's Friends – Busta Rhymes and Jamie Foxx, Attacked Him
Although Chappelle's publicist has denied the allegations, Isaiah Lee has continued to claim he was assaulted by No Way Home actor Jamie Foxx and rapper Busta Rhymes. He recalls:
"They were stomping on me all over and on my ribs and said, 'Are you stupid, kid? Why the hell did you do that?' I couldn't say anything. They kept kicking me. For a few days, it was hard for me to breathe. At one point, someone spit on me, but I don't know who."