Newlyweds, Jennifer Lopez and Ben Affleck seem to be having a bit of tension between themselves. The pop star and the actor have had a long past and have known each other for a very long time. The couple seems to be having conflict concerning one of Affleck's habits that have always bothered JLo. JLo has always been averse to smoking and despises everything that comes with it. Affleck has recently found himself in a spot where he is being pressured to quit.
Jennifer Lopez and Ben Affleck Engage in Conflict Over Affleck's Habits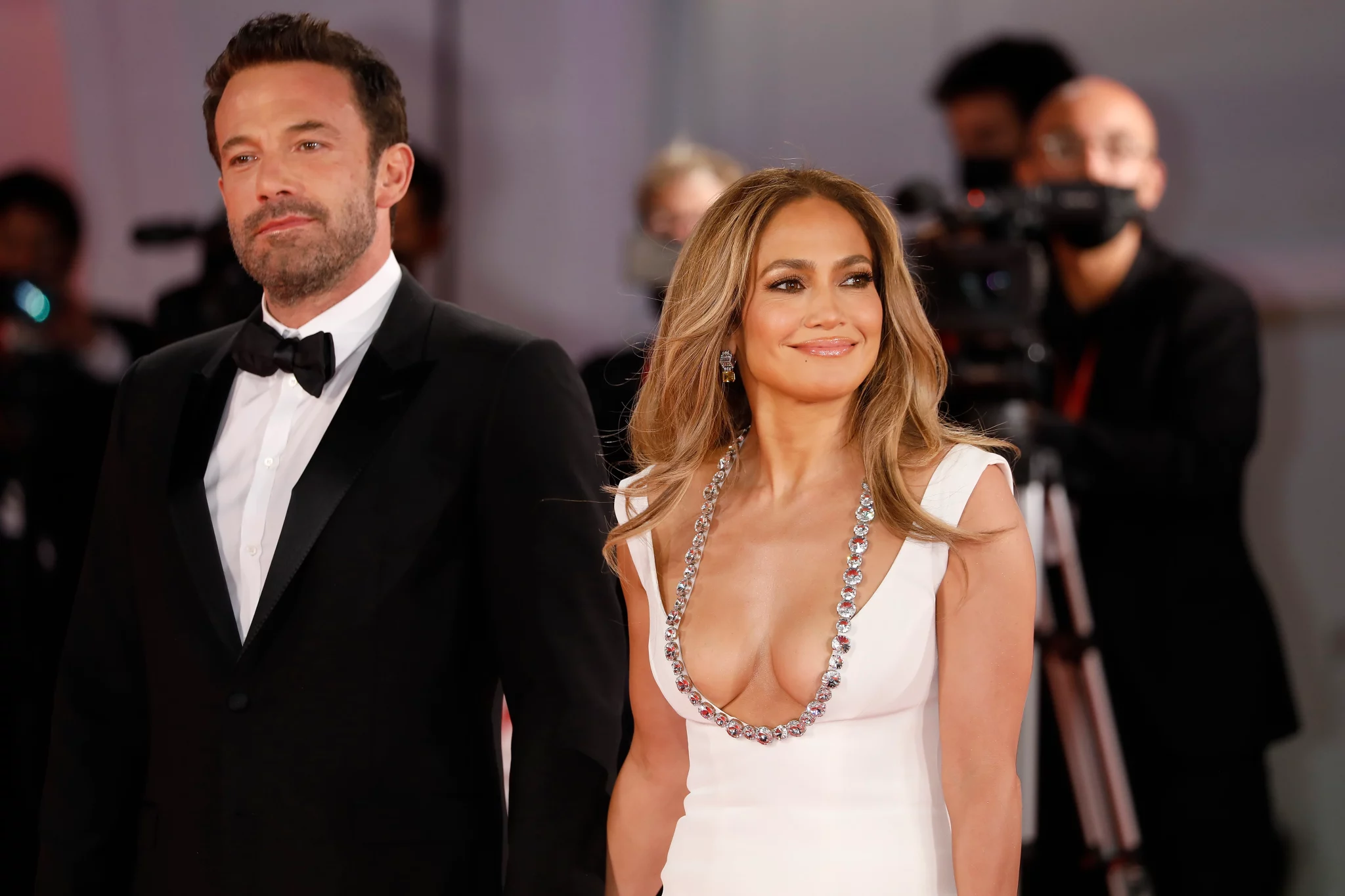 Ben Affleck, who is a habitual smoker is now married to singer Jennifer Lopez. JLo, who hates smoking is recently in a feud with Affleck pressuring him to quit. Affleck was recently spotted smoking while picking up his son Samuel from school. Lopez, who watches what she eats, doesn't drink, and certainly doesn't smoke might have to find a middle ground and settle over Affleck's 'guilty pleasure'. A source close to the couple revealed that,
"Ben has given up a lot of his vices over the years, but he just can't get rid of the cigarettes. It's his one guilty pleasure and something Jennifer might have to learn to live with."
Also read: 'I have to say that in my "limited experience"….': Jennifer Lopez Answers Who's Better In Bed (And It Certainly Isn't Ben Affleck)
Ben Affleck Being Pressured to Quit by Jennifer Lopez?
Actor Ben Affleck has been photographed smoking multiple times. It has been assumed that the Batman actor often steps out with an iced coffee and a cigarette. For Affleck, smoking is a major stress buster, to the point where he has become a meme. Although, Jennifer Lopez has been insistent in wanting Affleck to quit. Sources have mentioned that Affleck made a promise to JLo to not smoke inside the house, and he seemed to have kept his promise. Affleck only smokes outside or around the premises but that might not be enough. Sources revealed,
"I'm not sure Jen is going to win this battle. We would all love Ben to stop smoking but it's up to him, not her."
Related: "She just married an actor after divorcing dancers and singers": Jennifer Lopez saying Dancers are better in bed than actors backfired as Fans hysterically point out JLo Getting Married to Ben Affleck
A Rocky Start to JLo and Affleck's Married Life
JLo and Ben Affleck got married recently on Affleck's Georgia estate in an extravagant ceremony. The lavish ceremony had its setbacks as there was a mass stomach bug and the mood was just off during the ceremony. Regardless of all the problems, JLo and Affleck managed to have a memorable day even though it didn't go as per plan. After that, new conflicts within their married life indicate that there might be tension between the couple. Could there be a possibility of a big feud? Guess only time will tell.
Recommended for you: 'It was a fairy tale ending': Once Ben Affleck's Mortal Enemy, Kevin Smith Praises Affleck's 12 Page Wedding Vows, Says Jennifer Lopez Has "Impeccable Taste"
Source: Marca