Don't Worry Darling was released on 30th September and has captured the hearts of the fans. Harry Styles and Florence Pugh were cast as the lead actors in the psychological drama. Their acting has taken everyone by surprise. According to recent reports, the American Socialite Kim Kardashian has become obsessed with the actress after she saw her in the movie.
Also read: Florence Pugh Was Reportedly Pissed Off With Olivia Wilde For Frequently Disappearing From 'Don't Worry Darling' Set, Decided Not To Promote Film
Kim Kardashian wants to hang out with Florence Pugh
An insider recently told Female First UK that the American model wants to hang out with Florence Pugh. The insider revealed that she has been talking about and appreciating Pugh to everyone she can find. He further added that she "is now on a mission to bring her into the Kardashians' social circle." Kim Kardashian has always appreciated the Black Widow actress but after seeing her in Don't Worry Darling, she is just obsessed with her.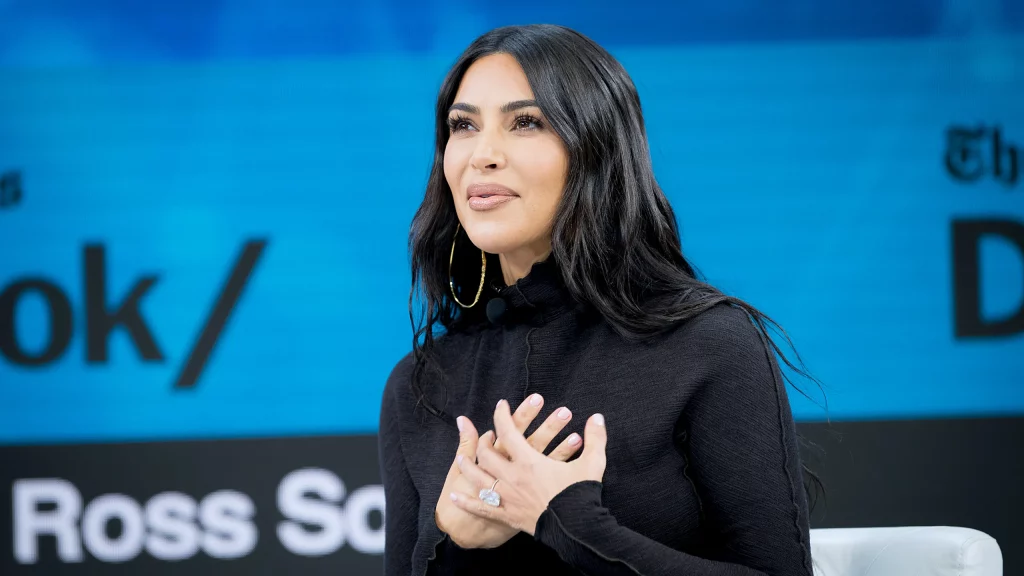 Also read: Kim Kardashian Makes North West Wear Full Face Leather Mask, Bedazzled Crocs as Fans Ask Why's a 9 Year Old Making Absurd Fashion Statements
As reported by the insider, they do have friends in common and run in the same social circles. The insider said, they "have attended a few of the same events in the past, but never got the chance to fully hang out."
The Kardashians star is mesmerized by Florence Pugh's beauty
Kim K has become so possessed with Florence Pugh that she can't help but appreciate every little detail about her. The Kardashians star took to her Instagram and told everyone about her experience watching Don't Worry Darling. She said, "Harry was so good, and I am now obsessed with Florence Pugh." The SKIMS founder further added, "She's beyond an amazing actress and she's so pretty, too."
Also read: Kim Kardashian Shares Never Before Seen Note From Late Father Rob Kardashian
Even the insider had reported that Kim K was appreciating Pugh and her beauty. According to the insider, "Kim can't stop going on about how she's got it all – talent, charisma, a beautiful hourglass figure, and bone structure to die for."
This isn't the first time that Kim Kardashian has wanted to reel in a celebrity in her social circle. She once tried to reel in Beyonce as well. But, the grammy winner wasn't too interested in hanging out with the Kardashians.
Source: Female First