John Boyega is a British actor and producer. He originally gained popularity for his performance as Moses in the sci-fi comedy Attack the Block in 2011. However, it was his portrayal of Finn in the Star Wars sequel trilogy films The Force Awakens, The Last Jedi, and The Rise of Skywalker that gave him his big break internationally.
Back when the actor played the Stormtrooper in Star Wars, he revealed that he got a lot of racial backlash for his role which got everyone talking at the time. The actor has recently made a bold statement once again, saying that a person of color would never play James Bond.
John Boyega received criticism for his Star Wars role due to him being black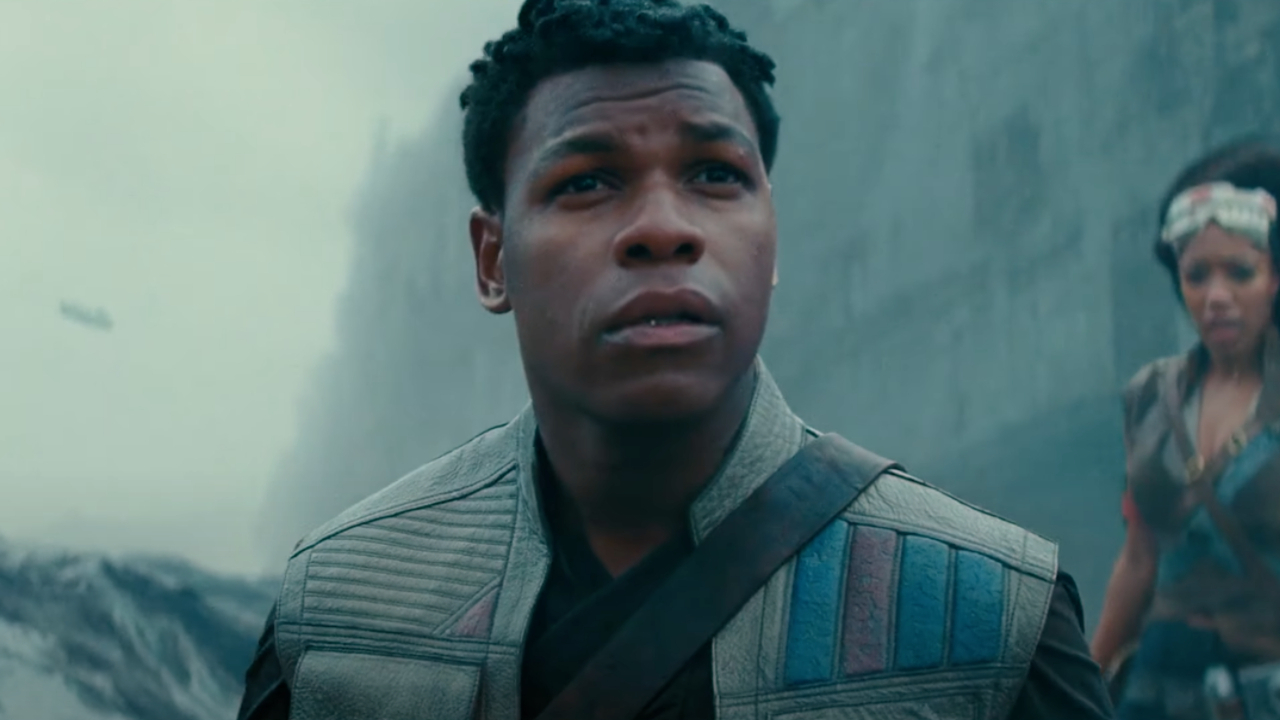 John Boyega
made his
Star Wars
debut as Finn the ex-Stormtrooper in
The Force Awakens
. According to the actor, he faced a lot of criticism ahead of the film, mostly because he is a Black guy playing a prominent part. The 30-year-old actor revealed how this affected his overall feelings about his time as Finn, saying:
"I'm the only cast member who had their own unique experience of that franchise based on their race. Let's just leave it like that. It makes you angry with a process like that. It makes you much more militant; it changes you. Because you realize, 'I got given this opportunity but I'm in an industry that wasn't even ready for me.' Nobody else in the cast had people saying they were going to boycott the movie because [they were in it]. Nobody else had the uproar and death threats sent to their Instagram DMs and social media, saying, 'Black this and black that and you shouldn't be a Stormtrooper.' Nobody else had that experience. But yet people are surprised that I'm this way. That's my frustration."
The actor spoke with GQ in which he was open and honest about the many challenges he faced while working on the Star Wars franchise. From hair stylists to fans, John Boyega described how being Black altered his experience working on the film, and how complicated his feelings about Star Wars are as a result.
Also Read: Star Wars Actor John Boyega Reveals His Plans After The Last Skywalker Film
According to the actor, a black person would never be cast as James Bond
The 30-year-old actor, John Boyega was recently asked on the Happy Confused Sad podcast about his thoughts on playing the role of James Bond, given the opportunity. "I'm sorry but I'm black – I don't know how. When you're black, I don't know how that goes." The actor replied to the question. He continued to say, "You as a white man grew up in a society as a white man and that's normal. That's normal to you. Even the mention of a black Bond is like 'Oh, okay.'" John Boyega claimed that producer Barbara Broccoli will never cast a Black actor for the role.
Also Read: Obi-Wan Kenobi Star Ewan McGregor Hits Back at Racists To Support Ingram Moses
John Boyega talks about the racial backlash
While being on an interview with John Fugelsang, John Boyega admitted that after facing racial backlash for his role of Finn in the Star Wars trilogy, he felt like "the elephant in the room." The British actor revealed that he does not think he will be performing the role of Finn again. The actor even revealed that when he was criticized, it "wasn't a conversation he could bring up" at the studio. However, he feels things have changed after they stood up in favor of Obi-Wan Kenobi star Moses Ingram.
Also Read: 'Want To Do Nuanced Things': John Boyega Refuses To Be Part of Blockbuster Disney Franchises After Star Wars Snub, Denies Marvel Casting Rumours To Focus on Indie Films
Source: Daily Mail