Amber Heard finally appeared for an interview for the first time after the jury's decision. She was interviewed by Dateline's Savannah Guthrie on Friday and in the interview she says that she is worried that Johnny Depp might sue her again.
Read more about the jury's decision here: Jury Rules Against Amber Heard In Lawsuit, Johnny Depp Wins
She said she took her right to speak for granted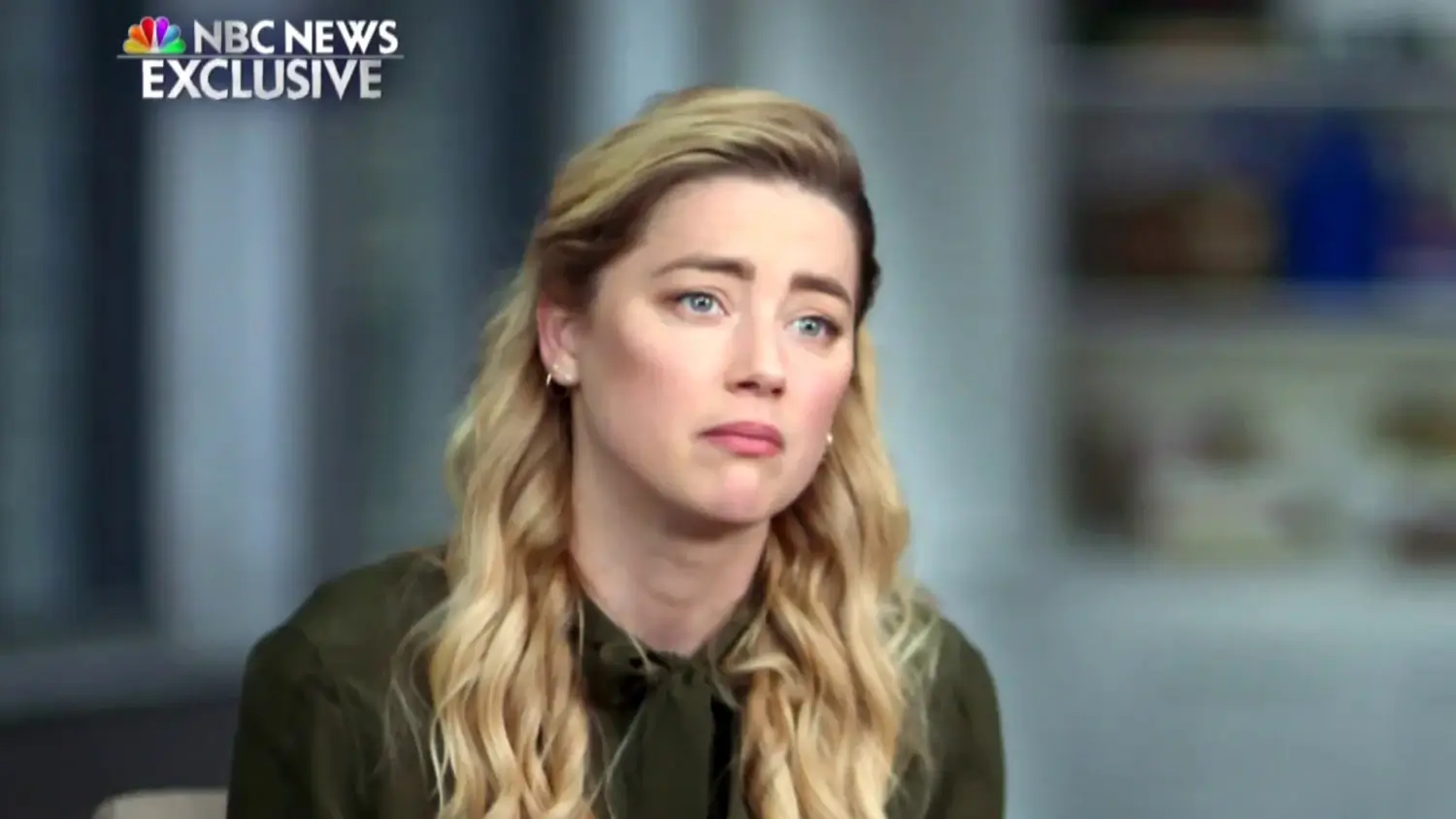 In the interview, she said, "I took for granted what I assumed was my right to speak, not just what I lived through but what I knew". She was then asked by Savannah Guthrie if she was scared of Johnny Depp suing her again to which she replied, "I'm terrified, I guess that's what a defamation lawsuit is meant to do, it's meant to take your voice."
Also read: 'Weren't You Broke?': Johnny Depp Fans Troll Amber Heard for Flying Private Plane But Refusing to Pay $10M
She explained the reason why she decided to speak up
In the interview, she also explained why she decided to come forwards, she said, "One thing I can tell you is one thing I'm not is vindictive. There's no part of me that sees any … This would be a really lousy way to get vengeance".
She also hinted that Johnny Depp's exes are too afraid of him to accuse him. She said that "not one woman has come forward and said he physically hit them" despite Johnny Depp claiming that he did not physically abuse her ex-wife. "Look what happened to me when I came forward. Would you?" she said.
Also read: 'There's a Binder Full of Years of Notes': Amber Heard Reveals She Has Documents That Conclusively Prove Johnny Depp is the Devil
She further commented on fans not liking her
She said, referring to all the hate, "I'm not a good victim, I get it. I'm not a likable victim. I'm not a perfect victim, I get it. I'm not a saint. I'm not asking anyone to like me" She continued, "What I learned in that trial is, it's never going to be good enough".
She believes no proof is good enough for the court
Amber Heard also mentioned how every piece of information that she presented to the court was opposed, she said, "If you have proof then it was a scheme, it was a hoax. If you don't have proof it didn't happen. If you have a bruise, it's fake. If you don't have a bruise, then violence clearly didn't hurt you. If you told people, then you're hysterical. If you didn't tell anyone, it didn't happen."
You may also like: Amber Heard Can't Pay $10.4M Fine After Losing Defamation Trial