Stranger Things Star Sadie Sink is familiar with 'K-pop' and recently mentioned Kpop girl Group BLACKPINK when asked if she knew Kpop. The 20-year-old star plays Max Mayfield in Stranger Things 4 who becomes one of the victims of Vecna but her future is yet to be known in the series. However, the actor mentioning BLACKPINK is making fans curious about the crossover with these K-Pop girls.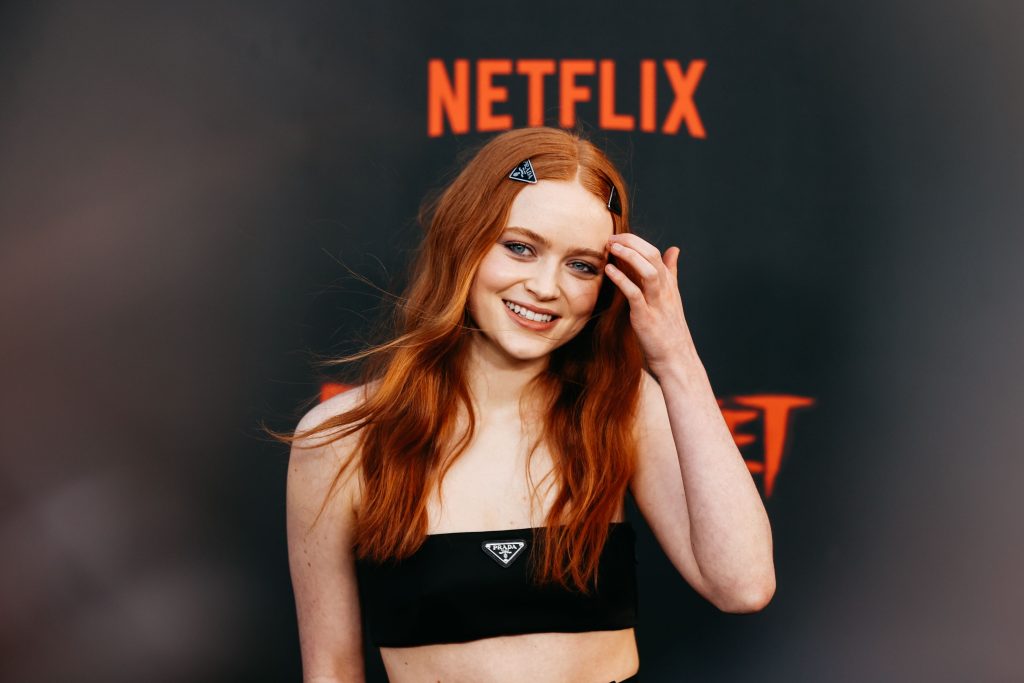 Also Read: Stranger Things Star Jamie Campbell Bower Reveals Absolutely Shameful Process of Peeing in Vecna Suit
BLACKPINK is one of the iconic South Korean girl groups that has achieved massive success and popularity not only in the world of music but also in the fashion industry. The group consists of four young women, Jisoo, Jennie, Rose, and Lisa, who debuted in August 2016 and are now becoming a global phenomenon with their songs reaching milestones.
Stranger Things Star Sadie Sink Shares Her Familiarity With K-Pop
Also Read: Stranger Things Fans Claim Max Carried Entire Season 4 On Her Shoulders
A new video has been floating on the Internet where the Stranger Things Star mentioned BLACKPINK but how come she knows about them? This is possibly all because of her ten-year-old sister who is a 'big' fan of the K-pop girls. When asked if she liked K- Pop, she shared, "My 10-year-old sister is a big BLACKPINK fan, so I'm very familiar."
Sadie Sink mentioning BLACKPINK is a great deal for fans when we all know what part music played in the Netflix series, with Kate Bush's "Running Up That Hill (A Deal With God)" coming back at its No. 4 peak on the Billboard Hot 100 when it was used by Stranger Things to save Sink's Max from Vecna.
BLACKPINK Members are Fan of Stranger Things
Also Read: Joseph Quinn Teases Eddie's Return in Stranger Things Season 5
Netflix's Stranger Things is a worldwide phenomenon that even reached BLACKPINK girls. During a recent live broadcast with Rose, Lisa answered a blink(Blackpink's fans are known as Blinks) that she has watched all the seasons of the Netflix series and is anticipating the fifth season. She explained, "I watched season 4, so I'm anticipating Season 5." She even asked her fellow mate Rose about it who hasn't watched the series yet which made Lisa disappointed and she shared,  "I can't talk with you."
Also Read: Internet Bows Down to K-Pop, Brands BLACKPINK's Lisa 'Record-Breaking Queen' as Solo Song LALISA Scores Record 100M Views in 2 Days
Back in 2019, Netflix Korea uploaded a video named, "A Surprise Gift from 'Stranger Things' for Their Fans All Around the World (Ft. Jennie)." In that video, the series cast called out fans' names whom they prepared gifts for, which included member BLACKPINK Jennie, who is already a fan of the series.
BLACKPINK is currently in the "final stages of recording a new album" which will be followed by the "largest world tour in the history of a K-pop girl group." 
Source: Twitter