Kim Kardashian and Kanye West are one of the most famous pairs around the world who have always been the highlight even after their separation. Though their relationship is not as good as it used to be years before, they continued to have each other's backs with the rapper recently sharing that he told his daughter to protect the family.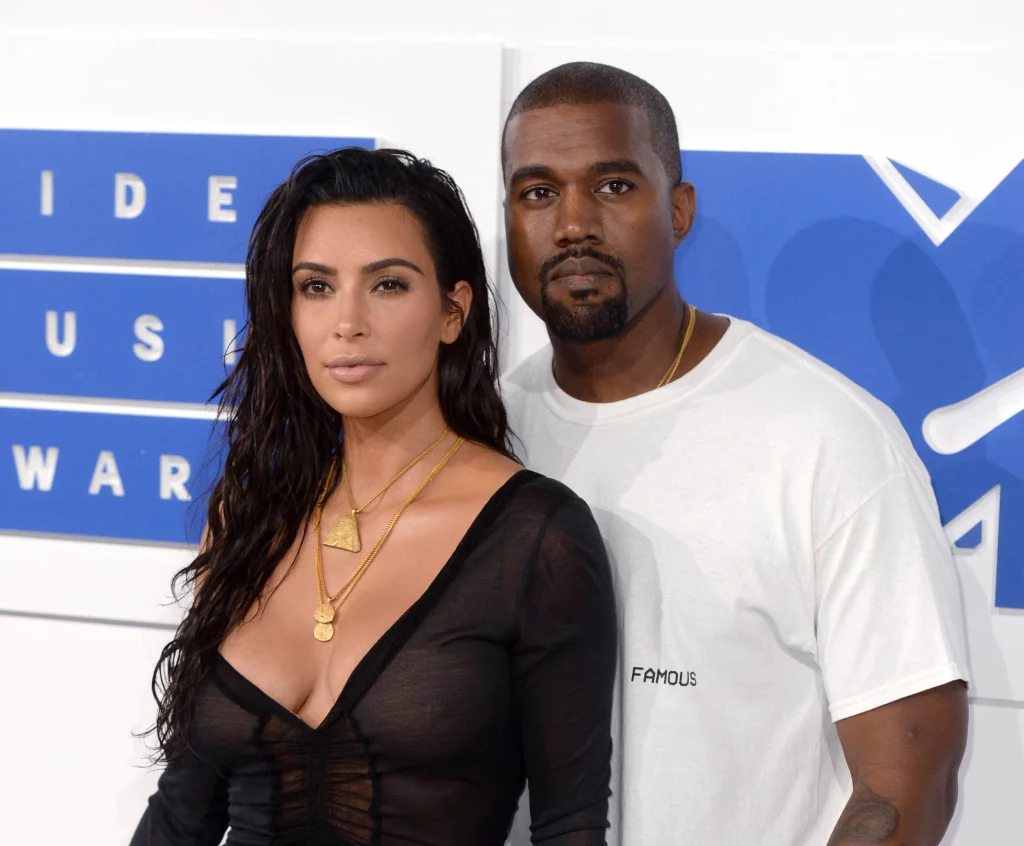 Also Read: Kanye West Loses His Loyal Fans After Wearing 'White Lives Matter' Shirt, Fans Say Maybe Kim Kardashian Was Really Correct About This Freak
The former couple started dating in 2011 sharing four children, North, Psalm, Saint, and Chicago. The couple married in 2014 however news broke that they are putting an end to their marriage in 2021. Soon after, the socialite officially filed for divorce and the former pair were declared legally single earlier this year.
Kanye West Reminds His Daughter North West to Protect The Family
Also Read: Kanye West Became Kim Kardashian's Guardian Angel, Saved Kim's Career From New S*x Tape Containing 'Unseen Footage
The influential couple Kim Kardashian and Kanye West have long been managing their business ventures, from West's apparel brand Yeezy to Kardashian's SKKN by KIM.
Not just that, the former had already shared her plans on investing and exploring more on various ventures, which will ultimately make them more powerful.
The 45-year-old rapper in a recent appearance on ABC with Linsey Davis shared advising her eldest daughter, North West to protect her family and to ensure no one takes what belongs to them.
Sharing on the show, he stated,
"I'm saying stuff to her like, 'Never let anyone take anything from you. Protect your little brothers and sisters. Protect the family. Never let anyone take our company,'"
Adding that he realized North is a member of the family, he continued,
"I'm literally saying this to her because I realize she's one of the people in the family that will make sure that no one ever takes our company, no one ever takes what me and Kim have built with both of our brands and the brands that we're building now."
The couple had always been competitive when it comes to their business. The mother of four shared her intentions of focusing more on her career when she broke up with her former boyfriend Pete Davidson.
Also Read: Kylie Jenner Reportedly Sick And Tired Of Kim Kardashian's Daughter North West Acting Like a 'Spoiled Brat'
Is Kanye West's Remorsing His Past Actions?
You May Also Like: Kim Kardashian Makes North West Wear Full Face Leather Mask, Bedazzled Crocs as Fans Ask Why's a 9 Year Old Making Absurd Fashion Statements
West had recently been going through something, why so?
Well, the rapper turned fashion designer apologized to his ex-wife later last month. Not just that, another report claimed that he is still in love with his ex-wife and wants her to happy.
Not long after that incident, the rapper changed his Instagram profile to his ex's mother-in-law Kris Jenner stating he has respect for her stating, "I POSTED KRIS WITH THOUGHTS OF PEACE AND RESPECT. LET'S CHANGE THE NARRATIVE."
He also apologized to the socialite for giving him stress. The former pair are co-parenting their four children however West has shared his concern about his minor child having a social media account referring to the eldest of their children.
Source: ABC