When talking about the entertainment industry, the first family of reality television often comes to mind! Yes, we are referring to The Kardashians. Despite being featured in the media solely for their fashion endeavors, they do have their own headlines based on their personal lives. For instance, Khloe Kardashian made news when it was revealed that her then-boyfriend, Tristan Thompson, and cherished family friend, Jordyn Woods shared a passionate moment at a house party in Calabasas, California.  
There have undoubtedly been problems between Khloe Kardashian and Tristan Thompson, but this particular one was the icing on the cake. In 2019, when he shared passionate kisses with Woods, it seemed as though Thompson returned to his old ways after cheating on Khloe K just five days before she was due to give birth in 2018.
Everyone wasn't sure what to believe after the news literally broke the internet! People were debating whether the accusations were true or not on social media, but after Khloe K and Woods confirmed it, fans went completely insane.
Also Read-"This is so creepy like creepy stalker scary movie": Hailey Bieber Obsessively Copying Selena Gomez Like an Unhinged Stalker Has Fans Convinced She's the Female Version of YOU's Joe Goldberg
Khloe Kardashian Used To Be Jordyn Wood's Mentor
Jordyn Woods has participated in a number of fashion launches over the course of her career. She introduced her plus-size-inclusive activewear line, 'SECNDNTURE,' in 2018. In addition to her modeling work for Khloe Kardashian's clothing line, Good American, Woods also became well-known as Kylie Jenner's former best friend.
The Good American brand's first advertising campaign featured the 25-year-old model. When the emerging model and reality star was just starting out in the modeling business more than two years ago, Kardashian reportedly mentored her and announced that she was a part of the 'Good Squad' (Good American group).
According to People Magazine, the Good American website had already removed Jordyn Woods from it after the alleged cheating episode. The website used to feature images of Woods wearing Khloe Kardashian's designs along with a brief biography of the model. 
Also Read-After Calling Hailey Bieber Her Girl Crush, Selena Gomez Reaffirms Her Best Friend Has and Always Been Taylor Swift
Who Is To Blame For Woods by Jordyn's Poor Response?
Last January, Jordyn Woods unveiled her clothing line, Woods by Jordyn, but since then, it has gotten a lot of bad press, with many detractors blaming Khloe Kardashian for the poor response.
Fans had unfavorable things to say about her new clothing line. TikTok influencer, Stella Williams has been especially vocal about these criticisms, even going so far as to stop following the company after receiving her dresses. Williams expressed her dissatisfaction with the dress line in her TikTok videos, explaining that the material felt cheap to her. 
However, her supporters acknowledged that there is always room for improvement, particularly for new businesses, and that brand launches are not always flawless. The goal of Woods by Jordyn, according to their website, is to foster an atmosphere that promotes uniqueness, self-assurance, and inclusivity through unapologetic behavior.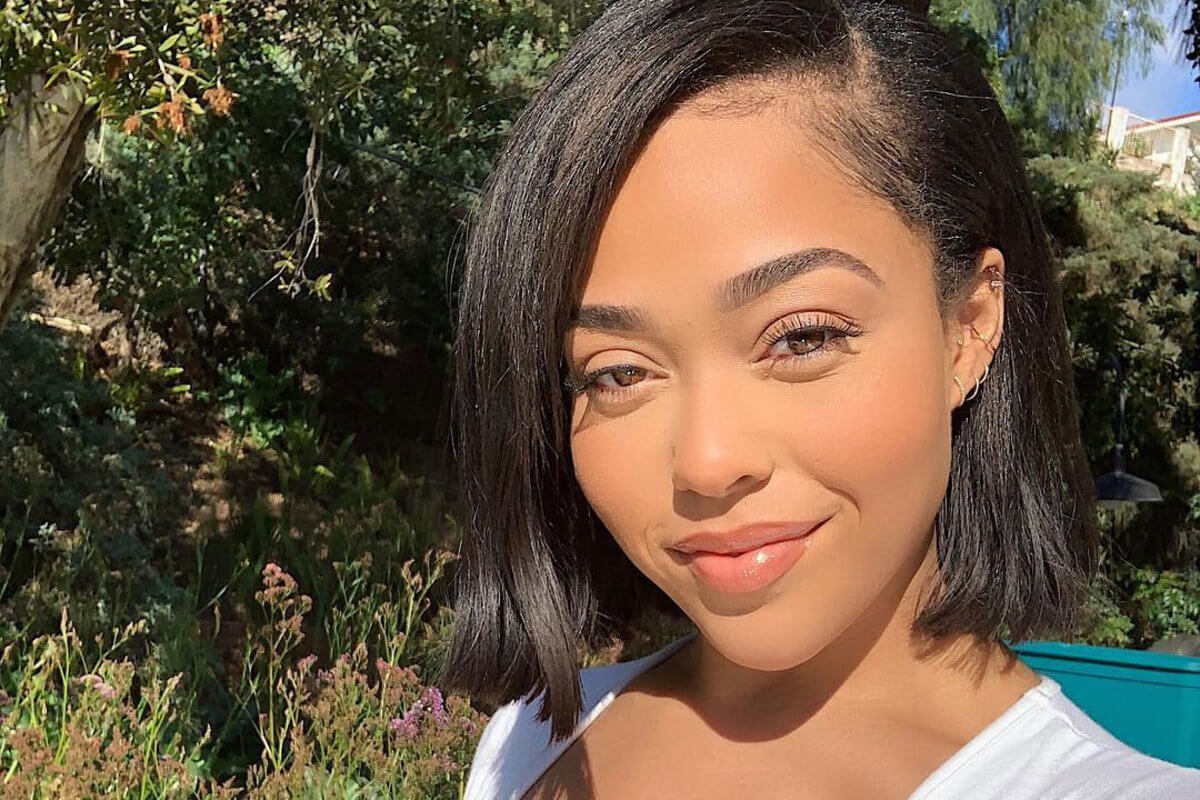 For unheard, when Woods was discovered having an affair with Khloe K's on-and-off boyfriend, Tristan Thompson, her relationship with the Kardashians became strained.
According to reports, Khloe K cut all her family's ties to Woods along with her relationship with Thompson as a result of this incident. 
Also Read: After Calling Hailey Bieber Her Girl Crush, Selena Gomez Reaffirms Her Best Friend Has and Always Been Taylor Swift
Source- The Things