K-Pop Wave has already taken over the entire world with Blackpink Lisa slaying her single 'LALISA' which has achieved another milestone. Lalisa Manoban, the stage name Lisa, is a member of the Blackpink Girl Group along with Jennie, Rose, and Jisoo. This group is highly popular around the world that has broken numerous records throughout its career. For the unversed, they are the first music group and Korean female act to have five music videos with one billion views each on YouTube, the most-subscribed music act on the platform, and the most-followed girl group on Spotify, with over 29 million followers as of April 2022.
Also Read: Tom Cruise Recreates BTS Iconic Finger Heart To Promote Top Gun: Maverick in South Korea As Movie Aims $1B Mark
Each member of Blackpink has their own charisma whereas the maknae(youngest), Lisa, broke different records following the footsteps of her very group. Lisa, who made her solo debut with the title track 'LALISA' on September 10 at 1 p.m. KST, has broke records with her first single Album.
'Being the greatest of all time ain't fantasy' –  Record-Breaking Queen, Lalisa Manoban is Back!
Also Read: Fans Freaking Out as Netflix Releases Cryptic Squid Game Season 2 Teaser Promo
On June 25, Lisa's music video for her solo debut track 'LALISA' surpassed 500 million views on YouTube, making it the fastest music video by a female K-pop soloist to achieve the feat. Previously, Lisa's solo track also holds the record of 100 million views within two days with 73.6 million views within 24 hours of its release.
Blackpink's maknae has recently broken another record with B-Side Track 'MONEY'. On June 20, YG Entertainment shared the maknae's exclusive performance video for her solo track 'MONEY' has crossed the 600 million views mark on YouTube, which is now the fastest K-Pop video by a female soloist to reach this milestone. Earlier in March, it had set another record by hitting 500 million views on YouTube in just 172 days following its release in September 2021, making it the fastest K-Pop video by a female soloist to achieve that feat. Previously, that record was held by fellow Blackpink member Jennie, with her music video for 'SOLO'. 
Lisa in Paris With BTS V and Park Bo-Gum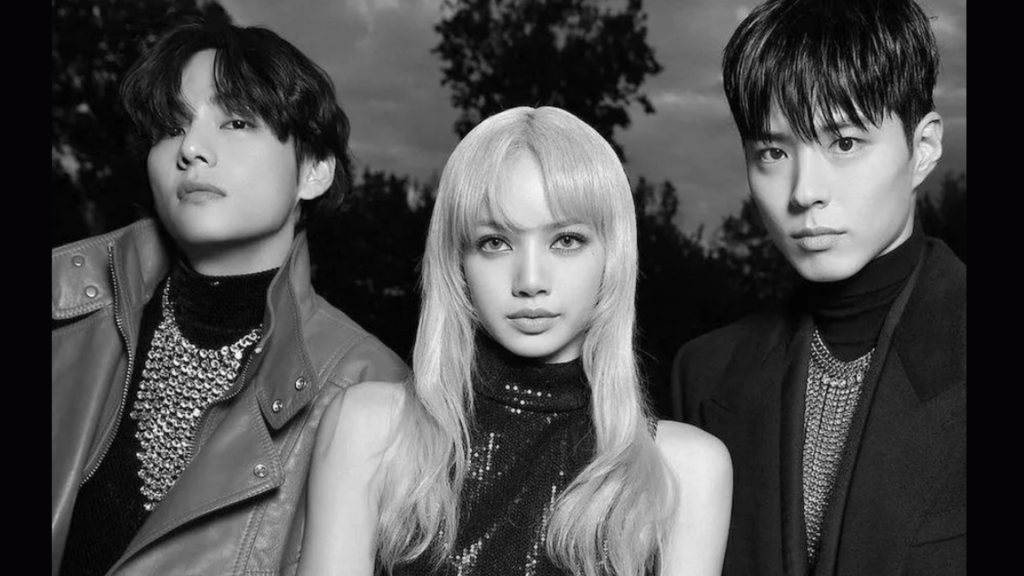 Also Read: Toxic Fans Comment on Netflix's Crash Landing On You Stars Son Ye-jin, Hyun Bin's Age as They Announce Pregnancy
Blackpink Maknae was seen with BTS Kim Taehyung aka V, and actor Park Bo-Gum attended the Celine men's Spring-Summer 2023 collection in Paris, France, on Sunday night. Avenue de New York leading to the show venue at Palais de Tokyo was filled with thousands of fans, to see the K-Pop phenomenon of three popular Korean celebrities coming together for the first time. For the unversed, Blackpink's Lisa is the global brand ambassador of Celine.
Blackpink Lisa's album tracks are available on YouTube.