Amber Heard and Johnny Depp's relationship had become the talk of the town ever since the hearing of the defamation case started. Amidst this people got a chance to look back at Heard's past relationships with James Franco and other celebrities after it was mentioned during the hearing. After several years of dating, Depo and Heard got married at a very private ceremony in 2015. The Aquaman star met Johnny Depp on the sets of the 2011 film The Rum Diary which began production in 2009.
Is Amber Heard Dating Someone?
According to reports, Amber Heard last dated Eve Barlow. She was found sitting with her at a popular cafe in Central Tel Aviv. Their photos were all across social media. Eve Barlow even attended Heard and Depp's defamation trial but was later barred from attending. This rumored relationship ended shortly in an ugly spat between the two.  The Aquaman actress was also accused of physical assault during her marriage with Johnny Depp. According to the sources, Heard and Barlow had a fight in a hotel room in Israel, and Barlow was seen leaving the room with a black eye. 
Amber Heard was rumored to be accused of physically assaulting her ex-girlfriend Tasya Van Ree. She was taken into custody and booked for domestic violence.
Amber Heard's Dating History:
Heard had had a string of relationships in the past. Other than her ex-husband Johnny Depp, she was involved with many high-profile figures like Elon Musk, cinematographer Bianca Butti and a number of celebrities.
Bianca Butti
According to the sources, Heard and Butti confirmed their romance after making out in Palm Springs, California. But decided to part ways in December 2021. They later attended the Women's March in Los Angeles and spent Valentine's day together in 2021. Heard admitted that she was comfortable kissing Bianca and holding her hands in public. The two started as friends but their friendship turned into love after some time.
Also Read:"I'm just embarassed": Amber Heard's Closest Ally Julia Fox Defends Brother With Mental Health Issues After Shameful Arrest
Vito Schnabel
Heard and art dealer Vito Schnabel started dating each other in May 2018 but broke up the same year. According to a source, the two broke up because of the long distance. Before his relationship with Heard, Schnabel dated Heidi Klum for three years.
Also Read: Jason Momoa Bares His B-tt to Showcase His Tradition Amidst Reports of Aquaman 2 Getting Bad Screening Tests Due to Amber Heard
Elon Musk 
 Heard and Elon Musk started seeing each other in 2016 after they were first seen together at Delano South Beach in Miami, Florida. 
They decided to break up in 2017  after less than a year of dating. According to the sources the two were finding it hard to see each other. But the two reunited five months later before heading into different paths a second time in February 2018.
Also Read: Amber Heard Potentially Lost a $4 Million Paycheck After Public Humiliation Thanks to Johnny Depp Trial
Cara Delevingne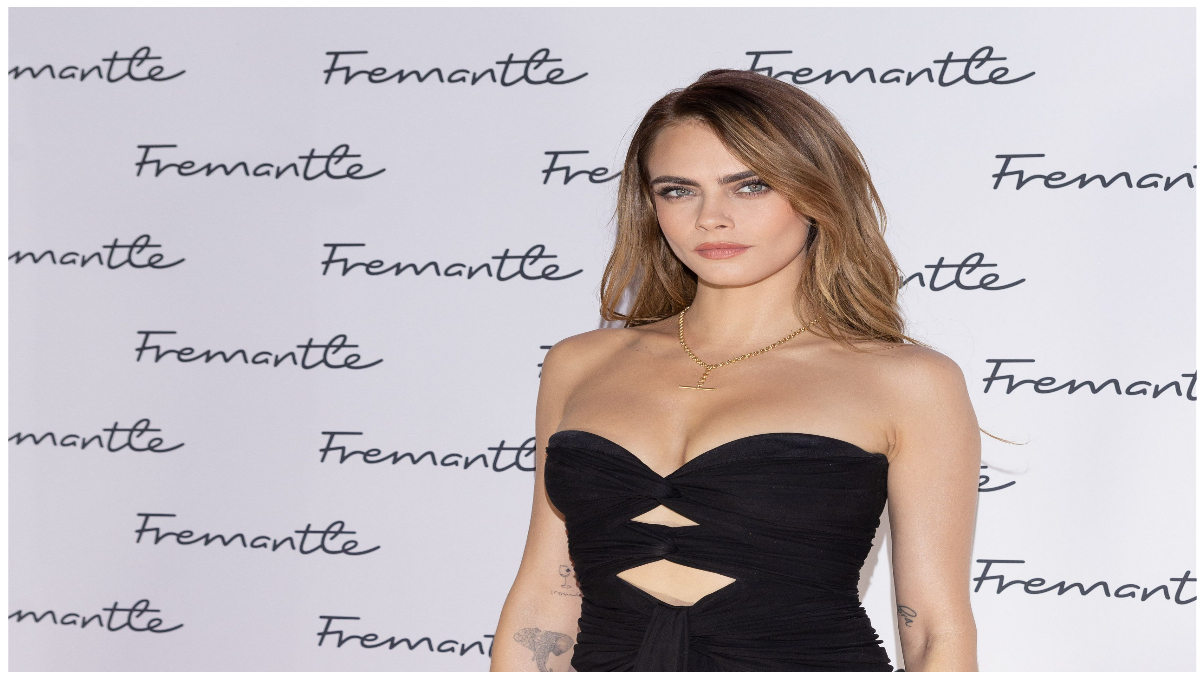 Amber Heard and Cara Delevinge dated in 2016 after her divorce from Johnny Depp. Though they never confirmed their relationship but were photographed together several times. According to the reports, the two were seen at bars and hotels and were always found giggly.
Tasya Van Ree
Heard and Ree's relationship lasted from 2008 to 2012 and she admitted publicly that she was bisexual at GLAAD's 25th-anniversary event in 2010. She also added that she had had many successful relationships with both men and now women. Her romance with Ree was so intense that Heard changed her last name legally. After her argument with Ree at  Seattle-Tacoma International Airport in 2009, she was arrested for domestic violence against the photographer.
Source: Stylecaster