Hollywood Star Brad Pitt and Brian Tyree Henry have come together in the newly released Bullet Train and many are loving their goofy chemistry presented on-screen however they share the same vibes off-screen as well. The action comedy film offers intense, explosive fighting sequences, mostly involving the Oscar-winning actor fighting every other member of the cast.
Also Read: Aaron Taylor-Johnson Reveals Bullet Train Co-Star Brad Pitt Maintains a List of Actors He Will Never Work With, Calls It His S—t List
However, the characters played in the movie seemingly are very close to real life to those who are portraying it. The actors recently appeared in an interview promoting their new action comedy movie and shared an awkward moment which also gives us a hint of the goofy nature that they have portrayed in the movie.
Brad Pitt Touched The Breast of His Bullet Train Co-Star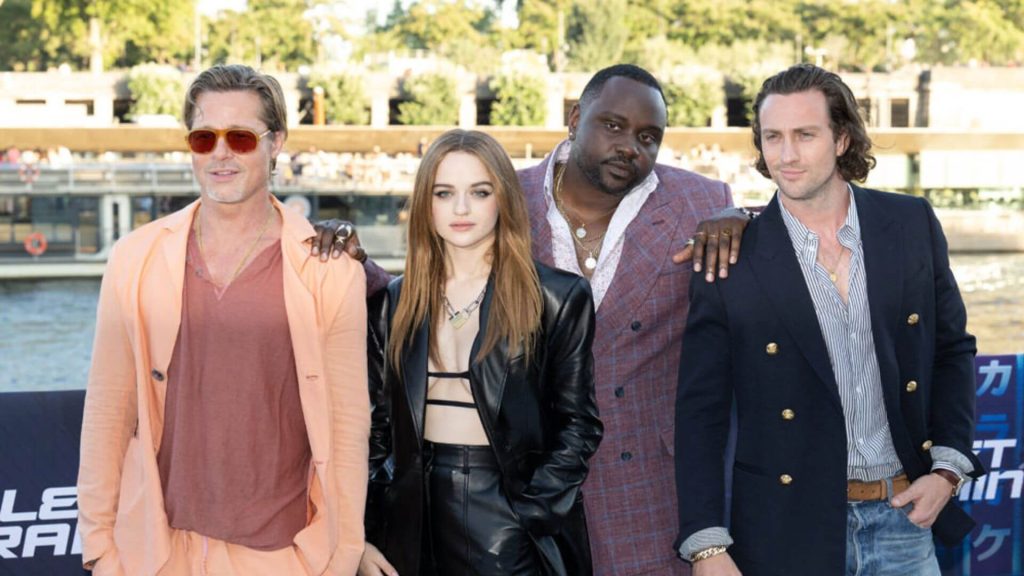 Also Read: Brad Pitt Touches Upon on a Sad Reality of Hollywood, Compliments Action Legend Jackie Chan
The newly released Bullet Train is a culmination of action and comedy which has been portrayed more through the actors. However, many critics have praised the chemistry of the casts, especially Pitt and Henry who have mostly been together promoting the film. In a recent interview as per Kino TV, the actors including Pitt, Henry, and Aaron Taylor-Johnson appeared to share more about the movie.
Also Read: Brad Pitt Admits Bullet Train Was a Fresh Air of Relief For Him During a Tough Time
When the interviewer asked the actors about their on-chemistry and what exactly did they do to get that strong goofy chemistry as presented in the movie. To which, Henry was responding and suddenly Pitt did something to his co-star. When the actor was answering, he felt someone touching his breast, to that, he suddenly questioned, "Is he touching my breasts?" 
Though the actor didn't stop and responded that their chemistry is about "keeping things light" that could "make each other break or laugh" would be worth it as they have "signed on to come and kick each other's a**es."
A Brief Note on Brad Pitt's Bullet Train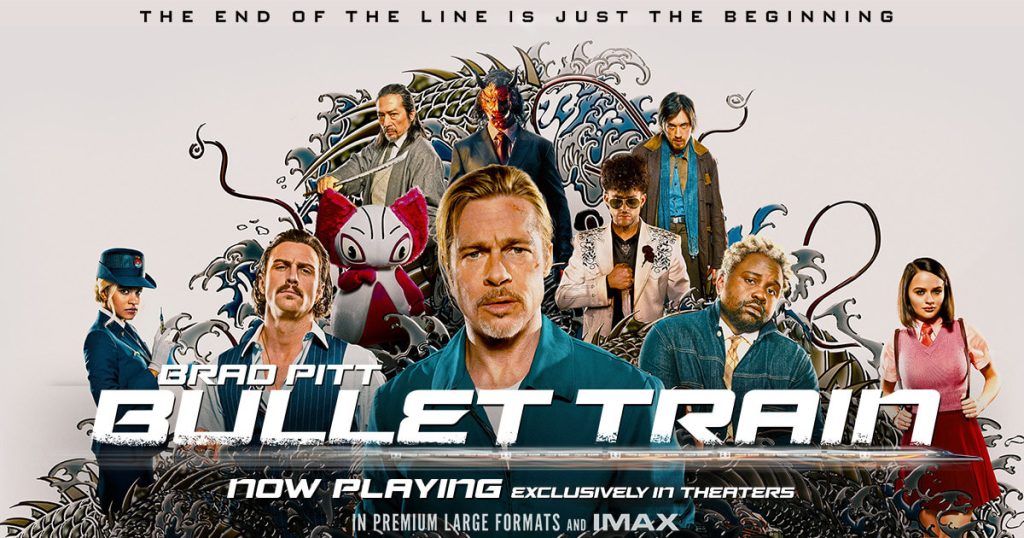 You May Also Like: Bullet Train Cast Hiroyuki Sanada Admits He Was Intimidated by Brad Pitt While Shooting
The 2022 action comedy film Bullet Train is based on famous Japanese thriller novelist Kotaro Isaka's work in 2010- Maria Beetle. It is directed by David Leitch, starring Joey King, Aaron Taylor-Johnson, Brian Tyree Henry, Andrew Koji, Hiroyuki Sanada, Michael Shannon, Benito A Martínez Ocasio, and Sandra Bullock apart from Brad Pitt.
The 58-year-old actor is playing the role of a former assassin named Ladybug who is sent on a mission to collect a briefcase from a bullet train traveling from Tokyo to Kyoto. Though he is unaware of the fact that other killers are also onboard and with the same task in mind, including two hitmen brothers Tangerine (Aaron Taylor-Johnson) and Lemon (Brian Tyree Henry).
Bullet Train is in theatres now.
Source: YouTube