A Social media post by Monica Denise has sparked dating rumors between her and Kodak Black. People have different opinions about it since nothing has been confirmed yet. For some, the idea of the two of them dating is too unlikely since Kodak Black is too young for Denise. Some others think that Instagram stories posted by both artists say it all.
The post was captioned "On a Date Kinda Nervous…" and the picture along with it was later shared by Kodak Black. For the Social Media Investigators, this is proof enough to fuel the dating rumors.  Fans have since reacted to the rumor in various funny and humorous ways on Twitter.
Monica Denise and Kodak Black Dating Rumor
Recently, Monica Denise (42) shared 2 stories on her Instagram account. One was a picture of her legs crossed and captioned, "On a Date Kinda nervous…..". This would make fans curious as to who her date was but a second post confirmed things for some fans. It was a video Denise uploaded of her standing next to Kodak Black while the latter waved a large amount of cash. The posts were enough for the Social Media Investigators to fuel a dating rumor between the two.
Also Read: Taylor Swift Opens Up The Pandora Box With 'Midnights' As Fans Convinced She Had A Secret Miscarriage After Dissing Kanye West And Kim Kardashian
Before this, even friendship between Denise and Kodak might have been a likely thing. Monica Denise just turned 42 a few days ago which makes her 18 years older than Kodak Black, who is only 25. Looking at their career, the rapper was not even born when Denise's debut album Miss Thang came out.
Therefore the post can be taken as just a simple and playful joke for the fans. Also, her date could have been a whole other person. Nothing can be confirmed until the two say anything about it, but the rumors have already sparked and it has been receiving various hilarious responses on Twitter.
Also read: 'Kanye likes her to be natural, demanded Kim wear less makeup': In a Case of Extreme Irony, Kanye West Furious at Kim Kardashian For Wearing Makeup Despite Kim's $1.8B Cosmetics Empire
How Did People Respond To The Rumor?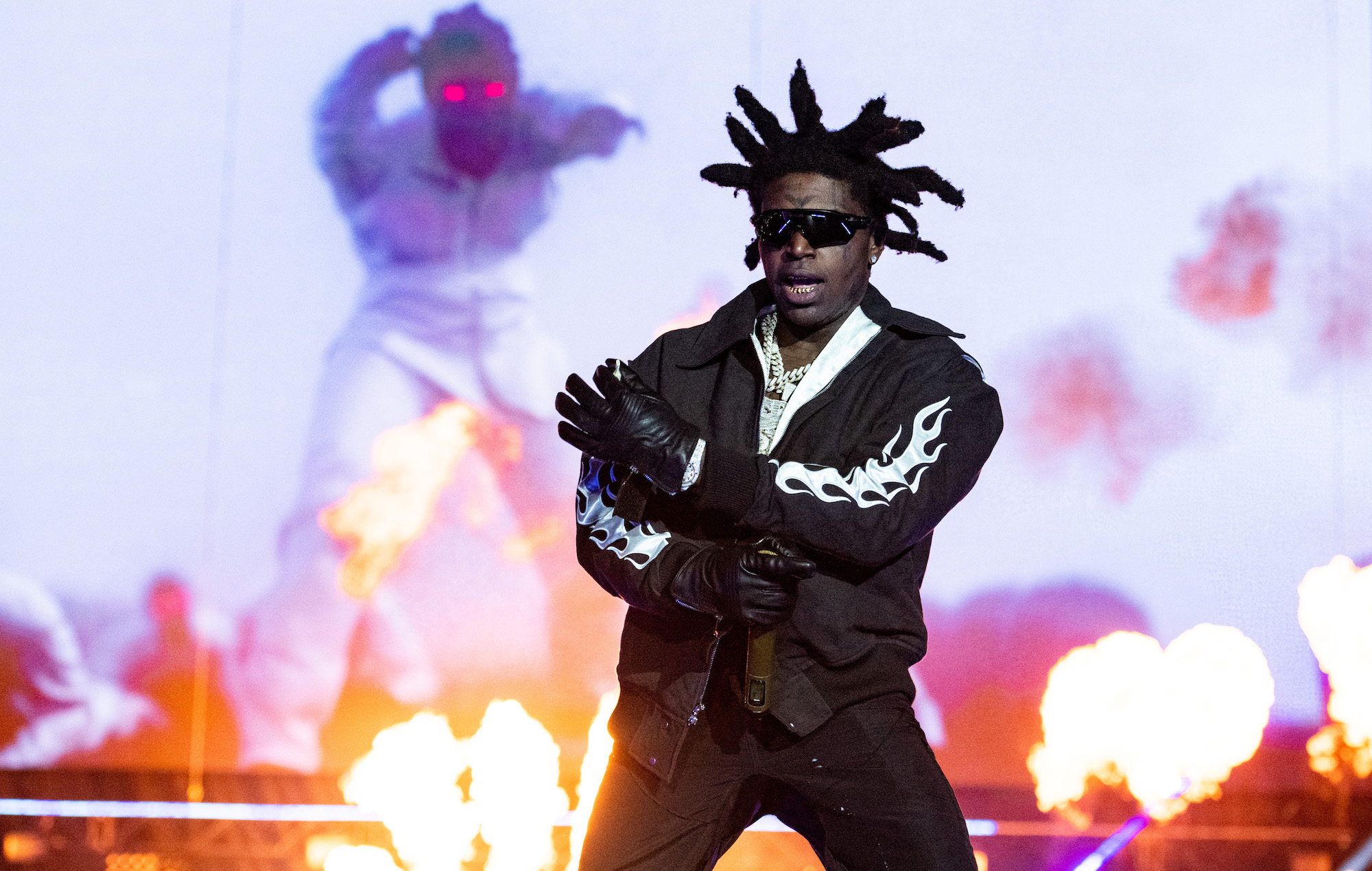 Since the dating rumor between Kodak Black and Monica Denise has been swirling on the internet, Twitter has seen numerous responses to it. The rumor is being fueled especially by special Media Investigators. Some think the rumor is unlikely and is just a publicity stunt. One Twitter user tweeted,
Publicity stunt I say

— HighWay Baby🛣👶🏾 (@only1highwayba1) October 25, 2022
Others expressed their surprise at the rumor. One tweeted their surprise saying how the young rapper had managed to get on a date with Denise.
How did he pull her honestly pic.twitter.com/b6YTYgH6my

— Sierraa ………..💙 (@ourworld_fukurs) October 25, 2022
At the same time, some took to Twitter to tweet about not being surprised by the dating rumor. One expressed their lack of surprise saying Kodak Black was Denise's type. A Twitter user posted,
Monica has always dated hood niggas. Monica is literally a hood nigga. Why the fake shock and concern around these kodak rumors?

Like. Do y'all know Monica ? 😂

— CUFF IT. (@RickysBurnbook) October 25, 2022
In the same way, another Twitter user wrote, "Monica Dating Kodak a great example of how women spend they whole life just doing any fuc**** thing."
Just a few days ago Kodak Black had been shooting his shot with another woman named Glorilla. With this, it is likely that the No Flockin rapper might just be fooling around. A hilarious response came with one Twitter user writing they should follow Kodak Black's way of shooting their shot.
Also Read: Disgraced Rapper Kodak Black Demands His Car And $75k In Cash Seized From Him During Drug Bust, Threatens To Sue Racist Cops
Source: Parlemag.com