It is common knowledge that Travis Scott has been in a relationship with Kylie Jenner for some time now. Their relationship took off during the simple year of 2017.
Coachella was more of a "hang that went well" than the couple's first date, as described in their GQ cover story. The celeb and Travis Scott were captured by fans holding hands while walking around the grounds of the renowned music festival.
The two had reportedly been "a thing" before and "friends for a while" according to a source who also hinted that Tyga was jealous of their flirting. According to Kylie Jenner's former best friend Jordyn Woods, the two actually "hit it off" and had instant chemistry.
Kylie Jenner and Travis Scott's history with each other so far
When Kylie Jenner revealed to GQ in 2018 that she had joined Travis Scott on tour, the couple had decided to take their romance on the road.
"He said, 'I'm going back on tour — what do we want to do about this?' Because we obviously liked each other" he said. In their joint interview, Travis Scott and the reality TV star remarked. "And I was like, 'I guess I'm going with you' … And then we rode off into the sunset."
However, the couple ended their relationship in October 2019 after dating for two years and having their first child together in February 2018. Kylie Jenner and Travis Scott maintained a cordial relationship while raising Stormi separate from one another. The pair reconciled by the summer of 2021, and the Keeping Up With The Kardashians star later revealed on Instagram that she was expecting their second child (born in February 2022).
Also Read: 'They're hating Kylie because she's a woman': Drake Puts Kylie Jenner to Shame in Destroying the Climate, Report Reveals His Private Flight Causes Five Times More Damage
Travis Scott's Instagram post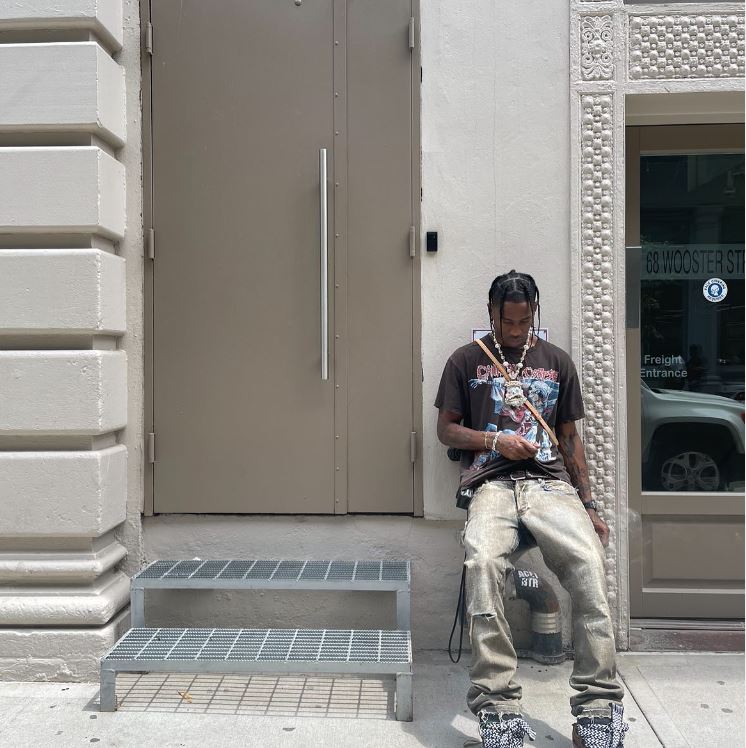 The well-known rapper has gone through multiple speedbumps in his career. However, that has not stopped him from keeping up with his social media platforms. Just this past Sunday, July 24, 2022, the Astroworld rapper uploaded a snapshot of himself in New York City to his Instagram account. In the photo, he talks about how time has passed. The 25-year-old, Kylie Jenner responded to the photo with five emojis, four of which were pregnant.
Following the remarks, fans instantly conjectured that the star of "The Kardashians" was expecting her third child.
Also Read: 'Her Family Fights For Global Warming': Fans Point Their Gun Towards Kim Kardashian After Kylie Jenner's Insensitive Private Jet Flaunt, Claim Her Carbon Footprint Feeds A Small Nation
Kylie Jenner hints at being pregnant yet again
Given the circumstances, Kylie Jenner has not explicitly stated whether she is pregnant or not, despite the fact that her comment seems to hint at a message that they may be releasing soon.
It's important to note that there had been rumors that Travis Scott and Kylie Jenner were planning to wed at the end of the year, but Page Six was the one to dispel those rumors with the help of one of their sources.
However, a marriage may just be the next big news for the couple if Kylie Jenner really does turn out to be pregnant yet again.
Source: Instagram 
Also Read: 'Private Jets For Them, Paper Straws For Us?': Even the Kardashian Fans Are Calling Out Their Hypocrisy After Kylie Jenner's Infamous Private Jet Pic Goes Viral