New Internet sensation Andrew Tate has been in the news for quite some time and he has recently given a statement about The Kardashians star Kylie Jenner. The latest internet sensation, Andrew Tate revealed he "really doesn't know what Kylie Jenner" looks like. Recently, Andrew Tate has made various misogynistic rhetoric that has created a firestorm on social media. 
Andrew Tate comments on the podcast
Read More, 'F*ck Yes…It's My Jet Now': Internet Sensation Andrew Tate Rakes Up a Storm for Objectifying Kylie Jenner as Trophy Wife, Claiming 'If She's Mine, All Her Things are Mine'
On a podcast named Full Send Podcast, Andrew Tate revealed he has no idea about Kylie Jenner. He also revealed how he makes money and scams people during the 2-hour 21 minutes long podcast. When the host asked "would you ever date a girl that's richer than you", Tate replied, "F*ck Yes, Why not." In 2019, Kylie Jenner was throned as the "youngest self-made" billionaire by Forbes. Reportedly as per the list of Forbes 2022, her net worth now stands at $900 million.
Andrew Tate comments on Kylie Jenner
Read More, 'She should worry about polluting the planet': Kylie Jenner Gets Slammed For Criticizing Instagram, Fans Ask How About Stop Using Private Jets?
Later the host talked about Kylie Jenner, to which Andrew Tate replied, "I am new to being big on the internet I really don't know what Kylie Jenner looks like." Later the internet sensation questions, "Is Kylie Jenner the dude" to which the hosts replied, "that's cap" (slang used to rag, exaggerate, lie). 
While revealing his dating experience, Andrew Tate revealed, "I spent most of my life dating girls who were richer than me. she might have more money in me that was no problem for me because I was still in control I was still in charge."
Also read, Kylie Jenner Becomes a Victim of Internet Hate after Flaunting Her $72 Million Private Jet
Are the claims made by Andrew Tate true?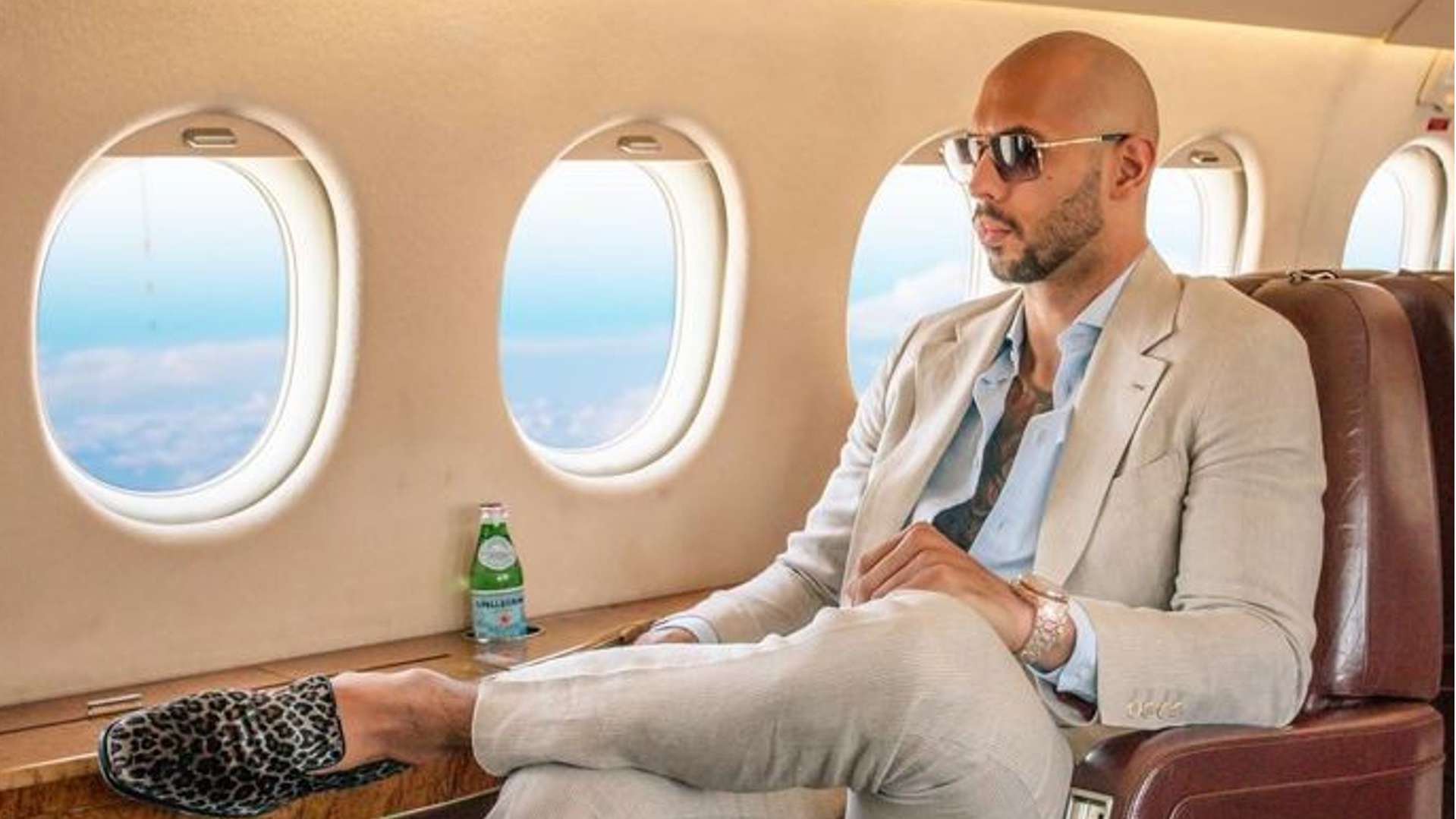 The internet outrage for Andrew Tate is because of his recent misogynistic statements. On a podcast with Adin Ross, he went on to say, "I was broke for a long time. I made my first million when I was say 27 and then I had a 100 million by the time I was 31, 32 and then I became a trillionaire quite recently." However, his claim of being a trillionaire is only among the six trillionaires in the world and Andrew Tate is definitely NOT on that list. 
Also read, 8 Celebrities Who Grew Up Rich And 8 Who Are Self-Made
Source: Full Send Podcast / Adin Live