Spider-Man: Far From Home introduces a Mysterio who claims to have come from a parallel reality. While many casual fans more familiar with the 616 Mysterio might assume that this is all part of an elaborate hoax with insidious goals, but lets humour ourselves for a bit. In Brian Michael Bendis's run of Ultimate Spider-Man, Mysterio indeed comes from another universe. In fact, he comes from the 616 Universe. But the question also is how did Quentin Beck get there? Let's check out some theories which the movie can also use:
The Android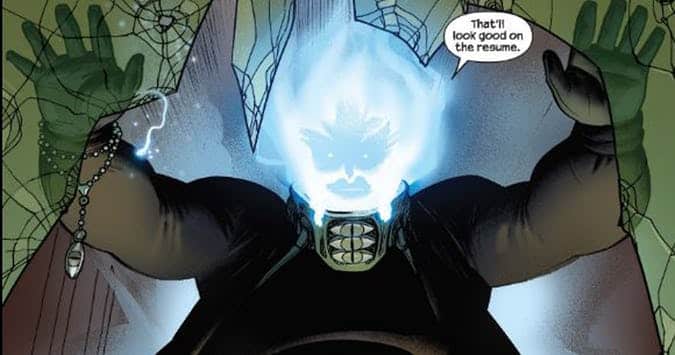 Mysterio, in a lot of ways actually didn't directly crossover into the Ultimate Universe. Rather, he sent an Android through a dimensional portal. This Android functioned as an avatar in this other world. His plan was very simple: Enter a universe with a younger, less experienced Spider-Man and use his villainous knowledge and experience to take over the criminal underworld unimpeded by his now loathsome rival.
The New Kingpin And Spider-Slayer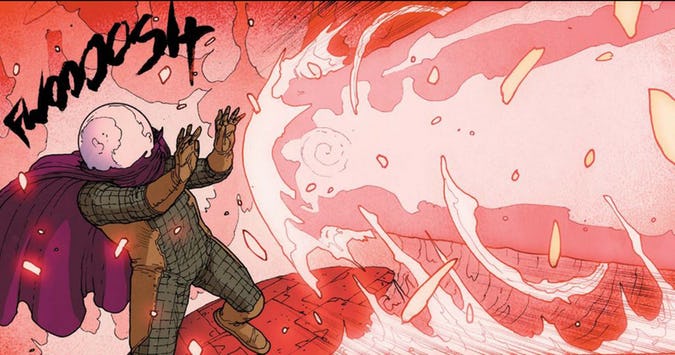 Following Ultimatum, Mysterio hunted down the biggest crime lord in New York, the Kingpin, and killed him. This established Mysterio as the most dangerous figure in the New York crime scene. When Peter Parker came to confront Mysterious, the supervillain managed to almost kill Peter by luring him into a trap. It would have ultimately resulted in Ultimate Peter Parker's death had Kitty Pryde not interfered. Mysterio was defeated by a combined team effort of many and it was only then that Peter realized that Mysterio was simply an Android being controlled by someone else.
Spider-Men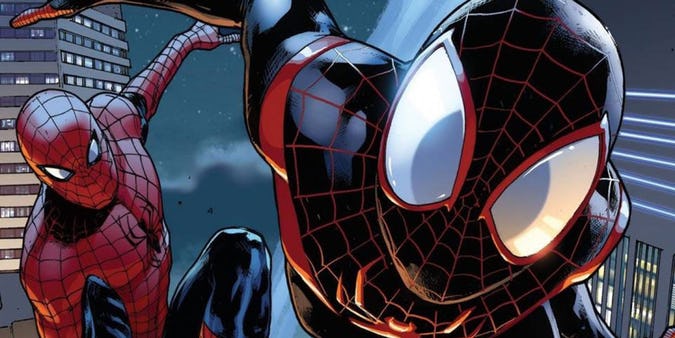 Mysterio's interdimensional travel wasn't entirely unearthed until the Spider-Men storyline where 616 Peter Parker tracks down Mysterio in a subterranean bunker. Mysterious, it turned out, had been preoccupied constructing another avatar, and, to Beck's disappointment, missed when Norman Osborn killed the Ultimate Spider-Man. In the present, a new Spider-Man had appeared in the Ultimate Universe and Mysterio saw this as an opportunity to take over. But 616 spider-Man ended up finding his way over into the other world, and, with the combined help of Miles Morales, managed to defeat Mysterio once and for all, cutting off Mysterio's access to the other world permanently.
But the movie need not follow the comics entirely. It needs to be seen what they do with Mysterio because it could very well be that he actually belongs from the same earth Peter Parker is from and is just bluffing, as everyone expects him to.
Spider-Man: Far From Home will release on June 28, 2019.
(Source: cbr.com and comicbook.com)