Kanye West making headlines is old news now as his new wife Bianca Censori is the new talk of the town. Every gossip-loving eyeball eagerly waits for every move she makes. The two married in a private ceremony earlier this year. After dating a few women post-divorce, West decided to choose Bianca Censori as his forever partner. However, every time he manages to find a Kim Kardashian look-alike. So, is it pure love or is this a way to cope with his recent divorce?
Experts speculate the drastic change in Bianca Censori's appearance is to test Kanye West's love.
Also Read: "Bianca and I dated for six years": Ex-boyfriend of Kanye West's Wife Bianca Censori Reveals She Wasn't a Huge Fan of Ye
Is Bianca Censori a Kim Kardashian lookalike?
Whoever Kanye West chooses to date, the media deems her to be a clone of the business mogul Kim Kardashian. Although, the media is not absolutely wrong. The women he dates usually have the same taste in clothing apparently or maybe he dresses them that way according to the rumors. Be it Julia Fox or Chaney Jones or Bianca Censori, following the divorce fans are speculating all of it is a ploy to make his ex-wife jealous.
Her last public sighting before publically dating Kanye West was at a fashion show in New York where she was seen faulting the iconic Kardashian look. With slick back hair and perfectly fitting clothes showing off her curves fans couldn't tell her apart from Kim Kardashian.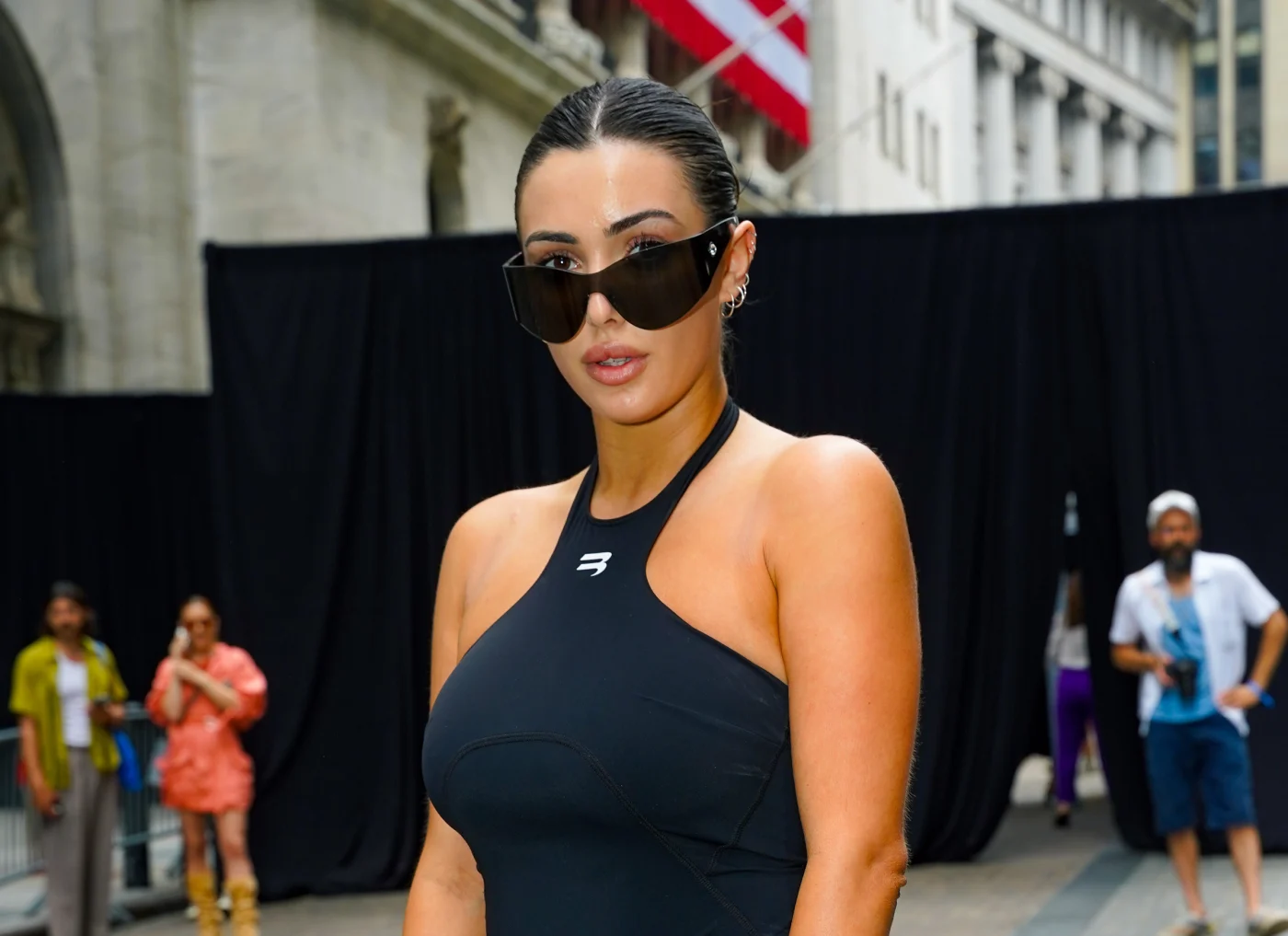 Although Kim Kardashian did not speak about her publically. She posted some cryptic messages on her Instagram story to convey her disappointment. Thus, it can be said that whatever that divorce was, it wasn't amicable.
Also Read: "I don't have much to say. Just much to do": Kim Kardashian Furious After Kanye West Marries Bianca Censori, Calls Him a 'Black Sheep That Turned into a Goat'
Why did Bianca Censori change her appearance?
Immediately after marrying Kanye West, Censori changed her hair color. She went from a long brunette to a pixie-blonde cut. Which without a doubt suits her and also makes her look way apart from Kanye West's ex-wife. Her gorgeous yet dramatic hair change was revealed in a series of paparazzi shots. In the pictures, the two were seen eating at the Waldorf Astoria in Beverly Hills on January 12. She looked as if she was a different person totally.
Why is that? Psychotherapist Jade Thomas answered the question in an exclusive interview with The Sun.
"I can imagine it has been very difficult for Bianca to be compared to her new partner's ex-wife.
She further explained how the constant comparison would affect Bianca Censori's mental health and well-being,
"This comparison could lead to feelings of worthlessness and sets unrealistic expectations of her new relationship–Furthermore, this constant comparison could lead to thoughts of, is my partner only with me because of my appearance?
Thus, it is speculated that the drastic change in appearance is to test Kanye West subconsciously,
"Or thoughts of, would my partner still like me if I look different?–Perhaps this dramatic hair change for Bianca could be a way of turning a new page in her life or relationship–It could also be a way for her to break away from the comparison of her new partner's ex-wife."
Therefore, Jade Thomas concluded,
"A radical hair change could be a way of one trying to redefine their self-image,"
People can feel confident and empowered in many ways and changing one's hair color could be one among many. Thus, to comfort herself and to fend herself from public scrutiny is it speculated that she chose this route.
Also Read: 'The family isn't taking this as a marriage yet': Kim Kardashian and Her Family Won't Accept Kanye West's Marriage to Biance Censori as Legit
Source: The Sun