Harry Styles and Olivia Wilde called it quits. The couple started dating two years ago while shooting the movie Don't Worry Darling. Wilde directed the film while Styles and Pugh were the leads. The two met at the set and were seen holding hands two months later.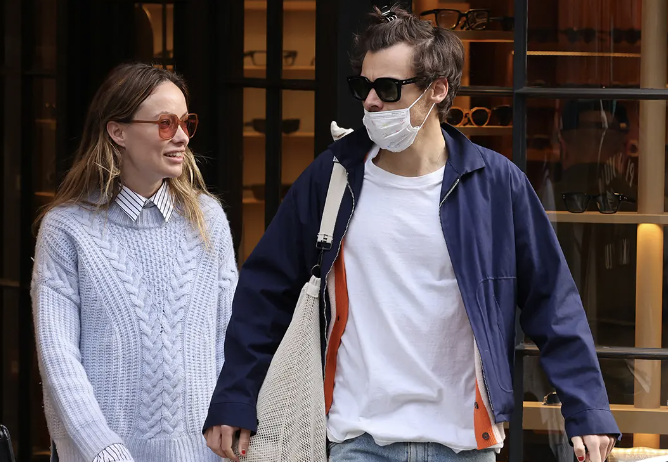 Both Wilde and Styles kept their relationship under wraps. The couple was seen kissing on a yacht and spotted together by fans. The official announcement of the split up came out in November when a source close to the couple confirmed it. The reason to end the relationship could have been the speculation that arose after the film came out.
Read More: 'Olivia kept going on about getting married. Harry felt smothered': Harry Styles Reportedly Tried Breaking Up With Olivia Wilde Multiple Times As She Was Toxic And Clingy
Harry Styles and Olivia Wilde hit the brakes on their relationship
Harry Styles and Olivia Wilde have put an end to their two years relationship. The breakup came after rumors of a feud between Olivia  Wilde and star Florence Pugh who were part of the film Don't Worry Darling. A source revealed that the Grammy-winning singer was not happy with the rumors. It also said that the rumor of the feud added stress to the couple's relationship.
The rumors were about Pugh being uncomfortable with the singer and director's relationship after Wilde's breakup with Jason Sudeikis. Through the Page Six report, "I can tell you for a fact that Flo seeing Olivia and Harry all over each other on set did not go down well as Olivia was still with Jason when she first hooked up with Harry. Jason and the kids visited Olivia on set at the beginning a few times, so I think this all made people feel a little uncomfortable."
The Booksmart director denied a feud with Pugh in various press conferences of the film. While a report confirmed that the decision of splitting up was mutual since both were busy with their work. "He's still touring and is now going abroad. She is focusing on her kids and her work in L.A. It's a very amicable decision." said a source.
The couple confirmed their break up in November, and it was clear that the As It Was singer didn't dump her. This is the longest relationship Styles had, and they shared a special bond.
Read More: "Any connection they still have is strictly platonic": Kendall Jenner Gets Snubbed By Harry Styles After Breaking Up With Devin Booker as Singer Reportedly Hasn't Moved On From Olivia Wilde
Olivia Wilde returns on Instagram post-breakup with Harry Styles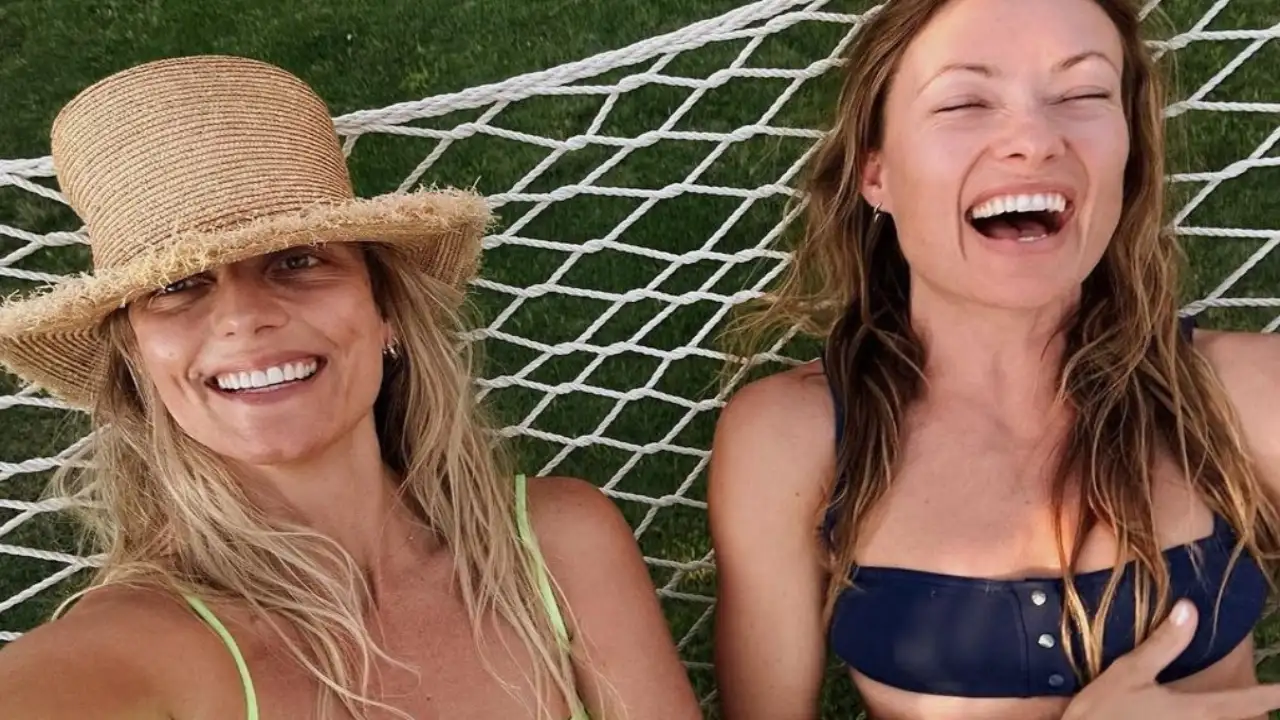 Olivia Wilde posted a picture on Instagram in a navy blue bikini top after she split up with Styles. The 38-year-old actor was having a good time relaxing on a hammock with her pal Babs Burchfield. Through her stories, she was seen strolling along the beach in Hawaii.
The actress captioned her picture "Best" with her Conscious Commerce business partner. This post marks the first appearance of Wilde on social media after she and Styles went their separate ways.
Read More:  'Harry and Kendall have always stayed in touch': After His Split With Olivia Wilde, Harry Styles Sparks Relationship Rumors With Kendall Jenner
Source: Geo.tv