Kevin Smith revealed that Ben Affleck wrote a 12-page speech expressing his love for Jennifer Lopez and shared it with everyone during their wedding in Georgia. Kevin Smith, who reconciled with Ben Affleck in 2018, talked about the actor's marriage in Georgia. He revealed that the 12-page speech that the actor wrote for Jennifer Lopez was "breathtaking." The couple got married again in August at Ben Affleck's $8 million Georgia mansion in presence of family and friends, one month after getting married for the first time in Las Vegas.
Kevin Smith talked about Ben Affleck's speech
Filmmaker Kevin Smith appeared on Tuesday's episode of The View and talked about Ben Affleck and Jennifer Lopez's wedding in Georgia. He revealed that Ben Affleck is his favorite writer,
"He's one of my favorite writers on the planet. He wrote his vows — they [both] wrote their vows, but he wrote a big speech that he read to her at the wedding, which was breathtaking."
The Clerks producer noted that one of his favorite things about the actor is that "he's his own biggest fan, so he wrote like a 12-page speech."
Also read: Jennifer Garner Aims To Compete With Ex Ben Affleck and Jennifer Lopez – Flaunts Diamond Ring Reportedly Worth $750K, Sparks Engagement Rumours With Beau John Miller
Kevin Smith also praised Jennifer Lopez's impeccable taste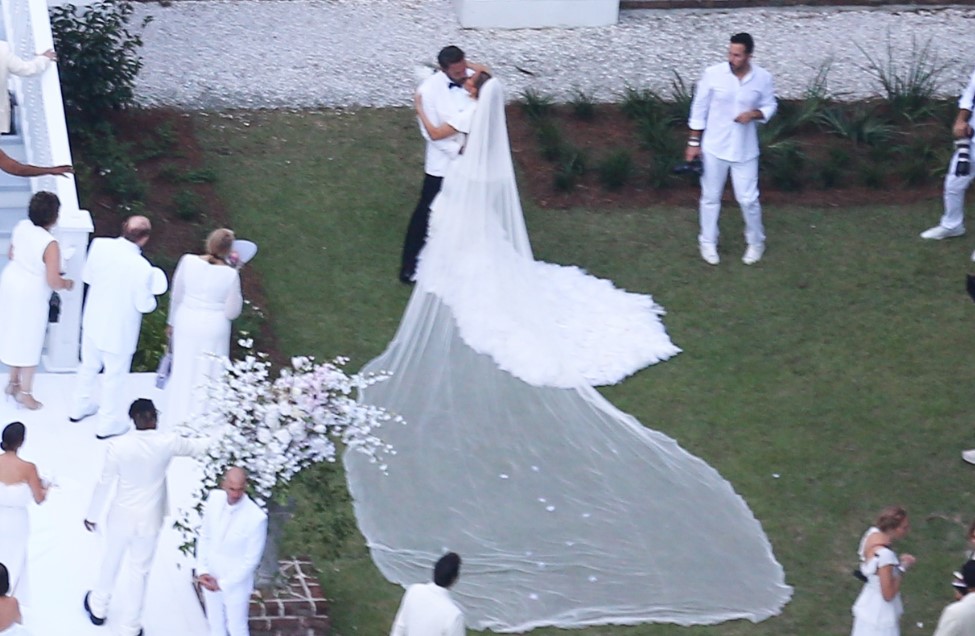 The filmmaker said that he was very happy for the couple and also appreciated all the decorations,
"I was happy for them. They deserve it. Even a cold-hearted robot would walk away from that ceremony like, 'Oh my god, true love can happen!' It was a real fairy-tale ending and [Jennifer Lopez] has impeccable taste, the whole place looked amazing. [Lopez] looked fantastic. They all looked fantastic."
Jennifer Lopez previously revealed that they faced a lot of problems right before the wedding but thankfully it was all sorted out. She said they walked down the aisle to Marc Cohn's song, True Companion. They originally picked it out as "the perfect wedding song" when they were first engaged more than 20 years ago.
Also read: Jennifer Lopez Reveals Ben Affleck Quoted His Own Movie as Nuptials in Georgia Wedding
Ben Affleck reconciled with the filmmaker in 2018
Kevin Smith and Ben Affleck met for the first time in 1994 during the audition process for Mallrats. Ben Affleck credited Kevin Smith's Clerks for inspiring him to co-write his own screenplay. The two went on to make six movies together but in the late 2000s, the duo had a fallout and stopped meeting each other.
Fast forward to February 2018, Kevin Smith suffered a widowmaker heart attack, and he decided to completely change his lifestyle. Later that year, he planned to work on a Jay and Silent Bob reboot. Ben Affleck revealed in an interview that he was not approached by the filmmaker. However, Kevin Smith later found the actor's number and sent him a heartwarming message inviting him to join him for the Reboot. Ben Affleck quickly replied and they decided to work together on the project.
You may also like: "I'm happy to be sad Batman": Ben Affleck Claims His 'Hurtful' Comments About Jennifer Garner Were Flipped to Make Him Look Bad and Awful, Warns Media Houses to Draw a Line When It Comes to His Kids
Source: PageSix