After 13 years of marriage, Tampa Bay Buccaneers quarterback Tom Brady and model Gisele Bündchen have hit a rough patch as the two are starting the divorce process and will soon legally end their marriage. The two got married in 2009. However, the beginning of their relationship was not based on honesty. Tom Brady and the model met for the first time in 2006 on a blind date but the athlete was dating Bridget Moynahan at the time. Their relationship immediately ended but after their split, it was revealed that Bridget Moynahan was pregnant while the NFL star started dating Gisele Bündchen. The co-parents welcomed their son, John "Jack" Edward Thomas Moynahan, on Aug. 22, 2007, in Santa Monica, California.
Tom Brady and Gisele Bündchen started dating in 2006
Tom Brady and Gisele Bündchen met through a common friend in 2006 and went on a blind date. The two immediately connected and the NFL star decided to break up with his then-girlfriend, Bridget Moynahan. Shortly after the split, the model and the athlete went public with their relationship. However, Bridget Moynahan then claimed that she is expecting a child with her ex-partner. The ex-couple welcomed their son, Jack, in August 2007.
Also read: "You learn to grow up and you learn to deal with life": Tom Brady Reveals He's Going Through a Lot Amidst Gisele Bündchen Divorce Filing, Claims He's Immune to a Lot of Things That Can Break Other People
Tom Brady lied to Gisele Bündchen in order to propose to her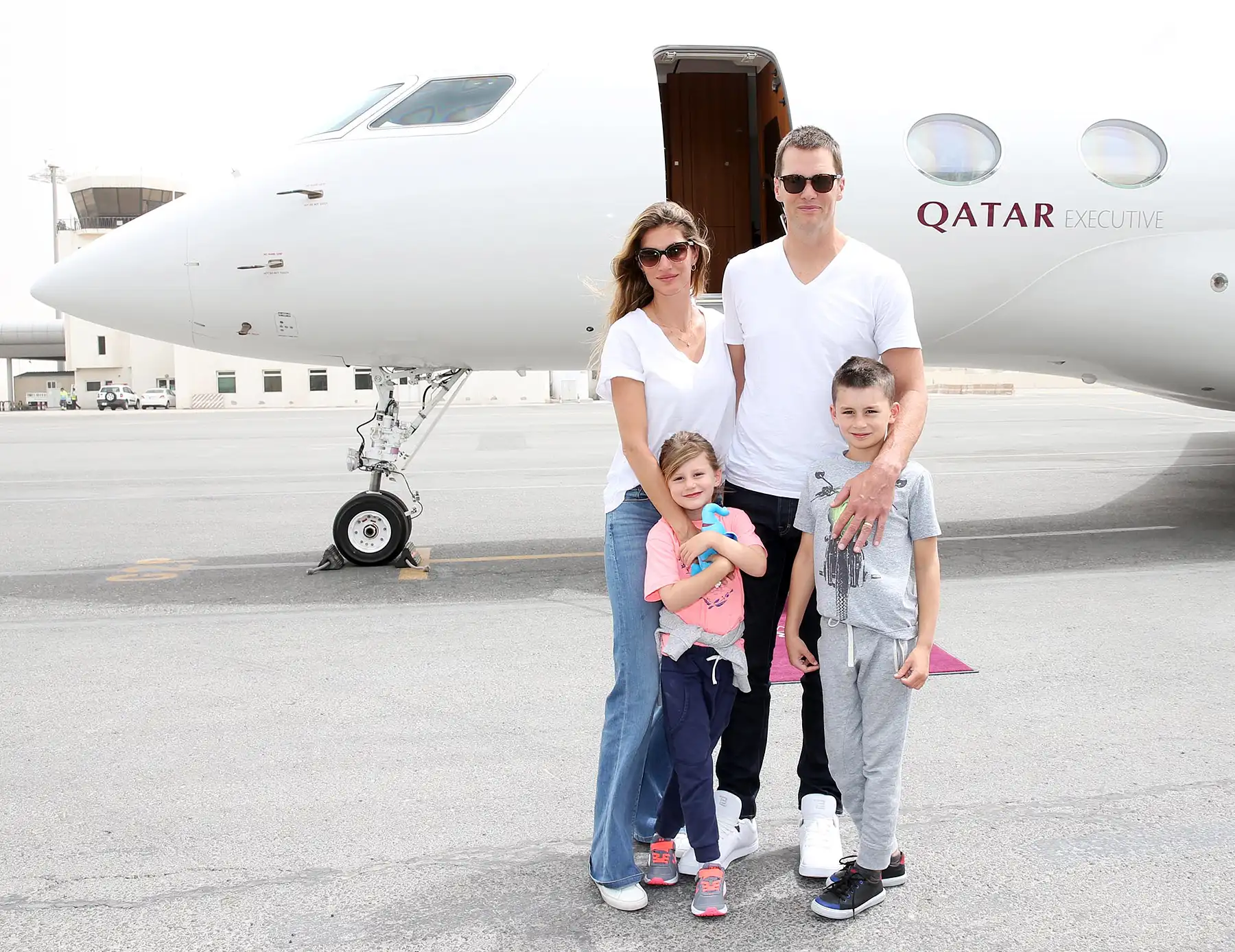 In 2008, Tom Brady and Gisele Bündchen lived together and raised the athlete's son, Jack. The story behind Tom Brady's proposal was actually based on a light-hearted joke. Tampa Bay Buccaneers star called the model and told her there is an emergency as their apartment has been completely flooded, but in reality, the athlete was waiting for her at the house with candles and rose petals in order to propose to her. The model said yes without any hesitation. The couple then got married in 2009 in a church in Santa Monica, California.
Also read: "Tom was hopeful they would do it again this time": Tom Brady Reportedly Split From Gisele Bündchen Multiple Times in the Past Due to Big Fights, Left Distressed When Brazilian Super Model Didn't Reconcile This Time
Gisele Bündchen is steering the divorce
Gisele Bündchen is reportedly steering the divorce as she was unhappy with Tom Brady's decision to come out of retirement. In February 2022, Tom Brady announced that he is retiring from American football. However, just six weeks later, the athlete announced that he is returning to the game. This decision disheartened her wife as the point of the retirement was to focus on his family.
Many sources claim that their relationship is "beyond repair" and the two will soon end their marriage. Gisele Bündchen even gave an interview earlier this year in which she said she expects the athlete to spend more time with his family but his dedication to the sport doesn't allow him to do so. They share two kids, Benjamin, 12, and Vivian, 9.
Related: Gisele Bundchen Hints $250M Rich Tom Brady Was Never A Good Partner: "Can't be in a committed relationship with someone who is inconsistent with you"
Source: Marca