South Korean girl group BLACKPINK is back nearly after two years with their new single Pink Venom which is a song from their second studio album Born Pink. The song was released on August 19 receiving 90.4 million views within 24 hours making it the biggest 24-hour debut for a music video in 2022. While these girls are back showing their charisma with the new single, K-Pop fans are somewhat divided by the newly released Special Stage Performance.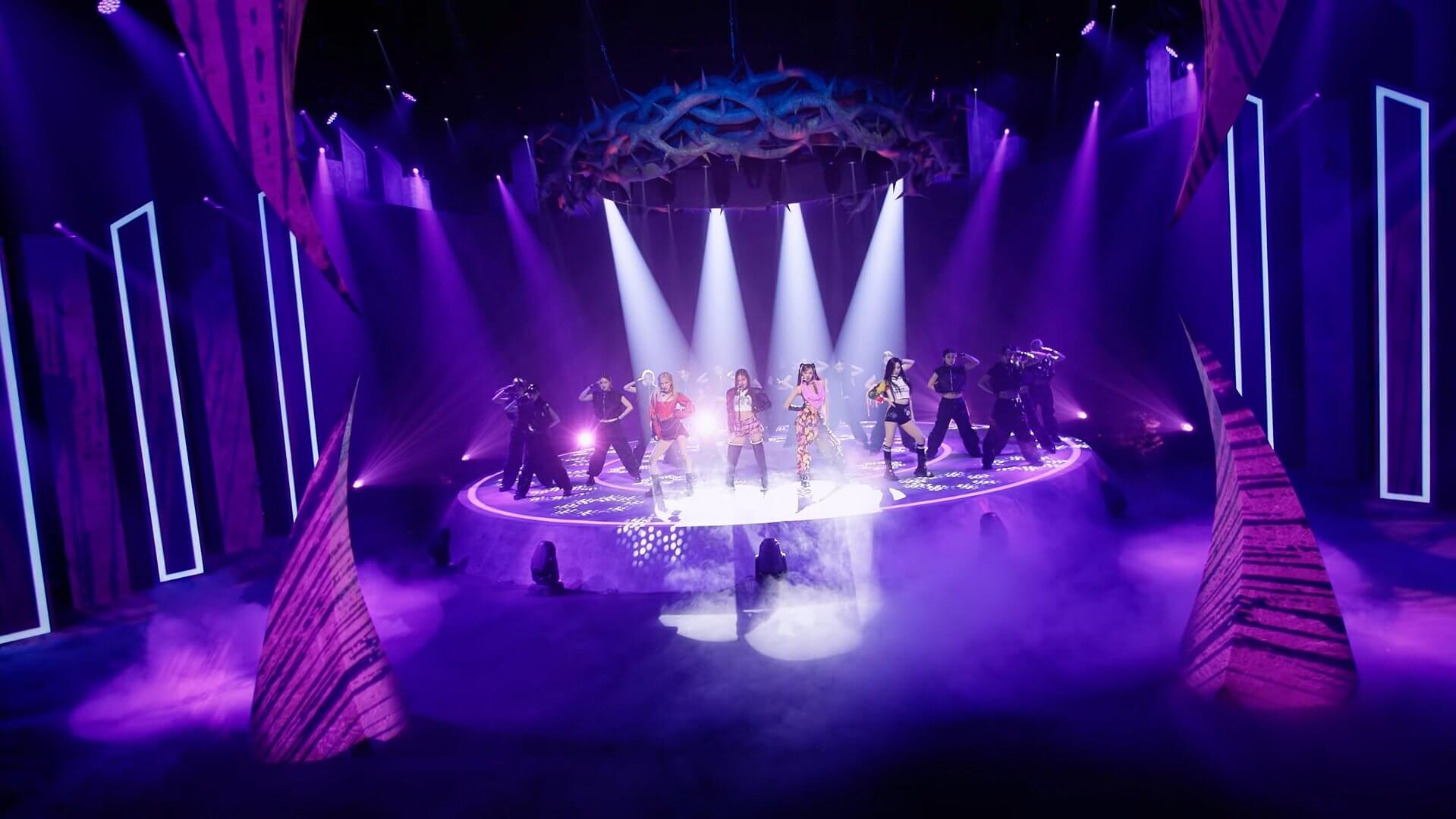 Also Read: BLACKPINK's Lisa Becomes First K-Pop Solo Artist To Reach 500M Streams on Spotify With Latest Hit MONEY
Korean girl group BLACKPINK consists of Jennie, Jisoo, Lisa, and Rose who are the most successful Korean girl group globally and are often regarded as the "biggest girl group in the world." These talented girls have broken many online records throughout their musical journey and have achieved many accolades with their music. Not only in music, but they are also taking their charms leading the fashion industry with each member of the group representing the top fashion brands.
BLACKPINK's Pink Venom Special Stage Performance Released
Also Read: 'I'm very familiar with K-Pop': Stranger Things Star Sadie Sink Reveals Her Sister is a Blink, Fans Demand Crossover With Blackpink
BLACKPINK has dropped their exclusive stage performance video of their newly released single Pink Venom from their second studio album Born Pink. While many BLINKs(fans of BLACKPINK) are impressed by YG Entertainment who manages the group, many showed their disappointment regarding the same.
The special stage gave a strong introduction to the girls' new single which strongly radiated their charisma via the stage setup, costumes, lights, and most importantly the girls who rocked the stage with their presence. However, many fans shared their disappointment with the YG's cameraperson who was responsible for filming their performance.
Also Read: Internet Bows Down to K-Pop, Brands BLACKPINK's Lisa 'Record-Breaking Queen' as Solo Song LALISA Scores Record 100M Views in 2 Days
The stage performance was more like a rollercoaster ride which was overpowering the girls' presence which made the fans quite disappointed as they had difficulty focusing on the group. However, many K-Pop fans shared their excitement about the special stage performance where the girls were seen showing their charm through it.
Check out the tweets below.
It was awful chile

— 💚 | unprovoked era (@BlevvBanister) August 27, 2022
tanked

— sin (@wyyvk) August 27, 2022
queen of lipsync

— රධTurbin 𓂺 (@Turbin_swift) August 27, 2022
✨
they serving ✨VOCALS & VISUALS✨

— SHANE | PINK VENOM SOTY (@4pinkeu) August 27, 2022
they are the queens of kpop

— 小蕾 leii (@100xiao_leiii) August 27, 2022
They are so incredibly talented and this track is 🔥. 🖤💗

— Allison♓✨🌻 (@AllieK02) August 27, 2022
More stage presence than BTS

— Icy Hot ⁷ (fan) (@tayrepuriah13) August 27, 2022
Born Pink To Be Released Next Month
You May Also Like: After Winning Defamation Trial, Johnny Depp Reportedly Star Attraction of Prestigious MTV Video Music Awards Next Weekend – May Be Invited as Chief Guest
The group's upcoming second studio album Born Pink will be released on September 16, 2022, which has achieved a new record for the girls. Their management agency has confirmed that the upcoming album had sold over 2 million copies in pre-orders on Thursday making it the first album by a K-pop female act to achieve the milestone.
Not only that, but the newly released single has also surpassed 200 million views within 7 days and 13 hours. The girl group has also announced their world tour, "BORN PINK" which will begin in October in Seoul this year and will end on June 2023 in New Zealand. The girl group will be performing at the 2022 MTV Video Music Awards on August 28.
Source: Twitter