Jennifer Lawrence is popular among celebrities for sharing her honest opinions. The actress recently attended The Hollywood Reporter's roundtable panel, where she was questioned about working with female filmmakers like Lila Neugebauer. Lawrence opened up about liking to work with female directors. She also shared how the environment around them is calm, and there are no fights.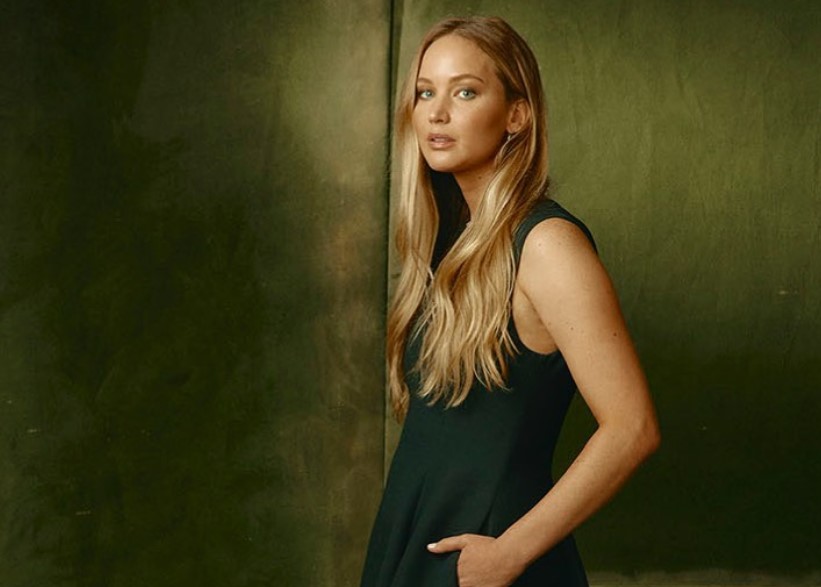 The Oscar-winning star confessed that films led by females have a fixed schedule. She said there were disagreements, but then all listened to each other when led by a female on set. The Hollywood star liked not working under male toxicity. During the panel, Lawrence alongside Michelle Williams, Michelle Yeoh, Danielle Deadwyler, Emma Corrin, and Claire Foy, mention her unpleasant experiences working with male directors. She spoke about Bryan Singer.
Read More: "I'm never going to starve myself for a part": Jennifer Lawrence Was Forced to Lose Weight For a Movie Franchise That Grossed Over $2.9 Billion
Jennifer Lawrence shares her experience of working with Bryan Singer
At the Hollywood Reporter's Actress Roundtable, Jennifer Lawrence opened up about working with a toxic male director and why she preferred working with female directors. The Hunger Games star pointed out that working with Bryan Singer was more of a stereotypically emotional experience. Her experience of working with a female-led was different. The actress confessed there were no huge fights, and the environment and schedule made sense.
The Oscar winner also addressed the labels given to female directors for being too emotional. She loved the idea of taking a break from toxic masculinity. The 32-year-old star said,
"It did always just make us laugh about how we ended up with, 'Women shouldn't be in roles like this because we're so emotional. "I mean, I've worked with Bryan Singer. I've seen emotional men. I've seen the biggest hissy fits thrown on set."
Lawerence starred in First Class, Days of Future Past, and Apocalypse, three X-Men films directed by Singer. The recent installment of Dark Phoenix of X-Men was taken over by writer-producer, Simon Kinberg. It happened after the news of Singer leaving the franchise came out.
The Don't Look Up star appears in and produces the Apple Original movie Causeway, directed by Lila Neugebauer. The actress said it was her third female director, and she loves collaborating with female filmmakers.
Read More: "Please take a moment to mourn for Demi Moore": Jennifer Lawrence Insulting Hollywood Legends and Calling Herself the First Action Female Lead Leaves the Fans Confused
Celebrities speak up about unpleasant work experience with Bryan Singer
While Bryan Singer was accused of abusing young boys on sets for decades in 2019. The director was then fired from the production of Bohemian Rhapsody. Many celebrities have now opened up about their unpleasant experience with Singer. Halle Berry, who starred in the original X-Men films, said it was difficult to work with the director. They got into a lot of fights on the set.
Rami Malek, star of Bohemian Rhapsody, described his time with the director as not pleasant. 
Read more: "My relationship with home has always been complicated": Jennifer Lawrence Gets Emotional For Leaving Home at 14, Says She Struggles With Her Family For Differing Political Views
Source: Indiewire