Amber Heard is continuing to fight to prove her innocence even after two months since the trial. The actress recently filed a motion to appeal the defamation trial. However, it doesn't seem like any of her efforts would be successful. The actress owes $10.35 million to Johnny Depp, and recently, the actress also filed for bankruptcy. However, according to the recently released court documents, the actress rejected the chance to earn millions during the trial.
Also Read: 'The Verdict Was Likely Impacted': Legal Experts Across the World Defend Amber Heard After Aquaman Actress Declares Bankruptcy, Claim She Can Win Over a Technicality
Amber Heard denied Johnny Depp's money to prove her innocence
According to the documents, the Aquaman actress rejected to keep fifty percent of the total money that Johnny Depp earned for the fifth Pirates of the Caribbean movie. The reason behind her refusal was that she wanted to prove to the court that she wasn't after the actor's money and instead wished to get justice. If the actress had accepted the offer, she would have tens of millions of euros in her bank account right now.
Moreover, since Johnny Depp continued to work on the movie during their marriage, and the two stars didn't share their possessions. This indicates that the movie's revenue is a property asset in California.
Also Read: "She's Cut Off His Goddamn Finger"- Amber Heard's Sister Reportedly Freaked Out After the Aquaman Actress Cut Johnny Depp's Finger in a Fight, New Revelations
Internet riling up against Amber Heard once again
Ever since the release of more than 6000 pages of documents, fans have played the judge again on the internet, and to no one's surprise, the majority of the opinions are against the actress.
#UnsealedDocuments
ANOTHER witness again – Tara Roberts SAW #AmberHeard attack Depp relentlessly, throw herself in front of his car to stop him from leaving and shove him. And Depp just stood there#AmberHeardIsAMonster pic.twitter.com/avWsbUcljW

— Eve Putman 🇺🇦🏴‍☠️ (@eve_putman) August 2, 2022
Marriage counselor notes say that Amber Heard was the perpetrator of violence & Johnny Depp constantly retreated. CONSTANTLY RETREATED!!!
JD did exactly what men are suppose to do when a woman gets violent with them, Retreat. But the media still wants to imply he was the abuser. pic.twitter.com/3Gzl00hhJx

— For Johnny ⚖️PLATOON (@Platoon19792) August 2, 2022
The MEDIA has gone too far-Their clickbait headlines are disgusting

A 7 person jury unanimously found Amber Heard lied about being abused-WITH MALICE!

Yet you still report her lies at the harm & pain of her real victim-Johnny Depp

You wouldn't ever treat a woman this way STOP! pic.twitter.com/K3OlRGh71A

— TheRealLauraB🌊⚔️ (@LauraBockov) August 2, 2022
Depp v Heard Unsealed Documents.
Things Amber wanted to hide from the Jury.
1 Arrest For Domestic Violence
2 Pleaded Guilty to Lying (Australia)
3 Amber Lying to US DOH
4 Amber's Criminal Juvenile Record
5 Amber's Involvement In A Friends Death.
6 Amber Heard's Criminal Record. pic.twitter.com/dBxUYJYtjh

— Nate The Lawyer (@NatetheLawyer) July 30, 2022
in this newly unsealed document, dr. anderson, (former) therapist of johnny depp & amber heard, says that amber admitted to initiating violence + admitted being proud of it.
is this self defense too? is this also us not believing women? or is this holding an abuser accountable? pic.twitter.com/XwTFif99Ik

— nina (@ninasdepp) July 30, 2022
It seems that the release of the documents has reignited the fire over the case again.
Also Read: 'Fate Has a Cruel Sense of Humor': Johnny Depp Fans Unearthing Sealed Documents Reveal Disgusting S*x Chats With Minors With Marilyn Manson, Amber Heard Stans Convinced He's Going Down
Amber Heard's fans come to her rescue with evidence from court documents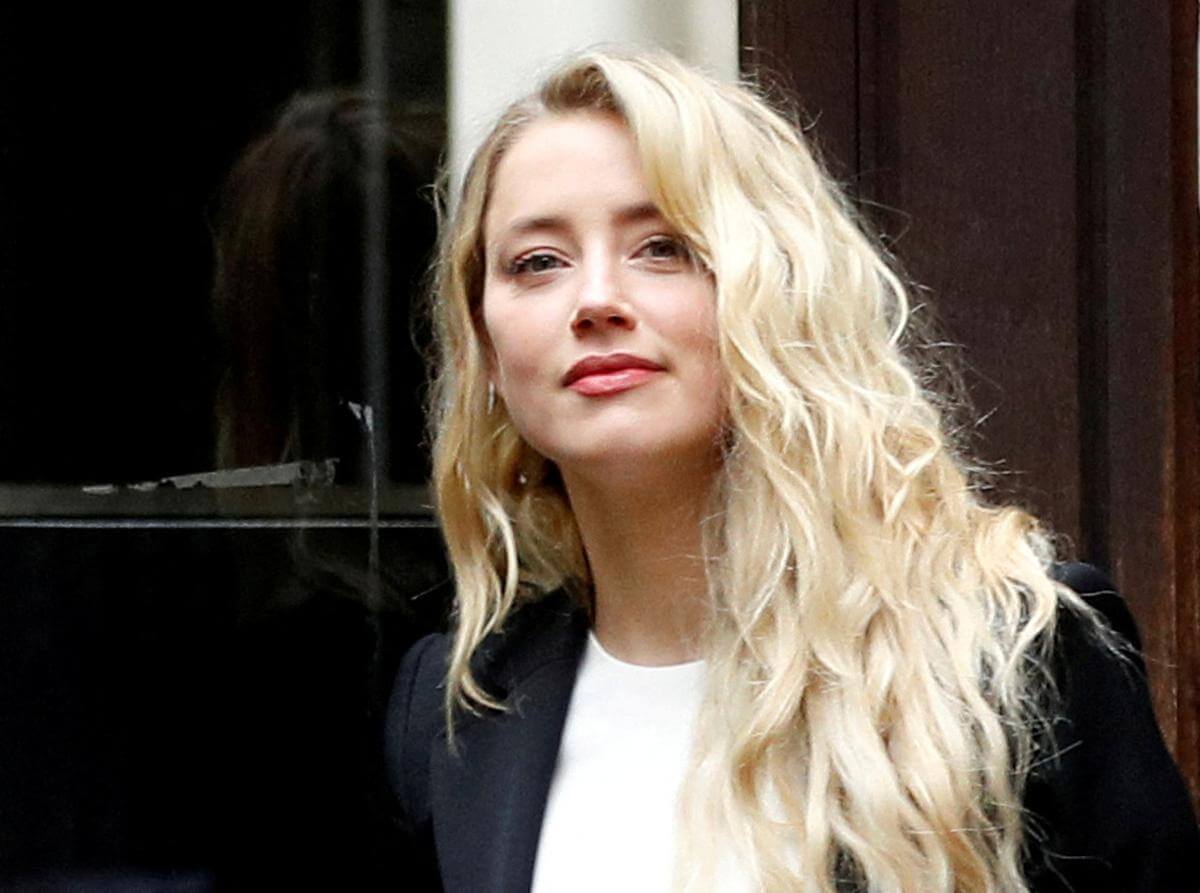 However, there are some that continue to support Amber Heard and are using the release of court documents to their advantage.
🪡: Johnny Depp attempted to use revenge p*rn against Amber Heard by submitting her nudes into evidence along with information she briefly worked at a strip club before fame— all while knowing the trial would be televised. pic.twitter.com/AAz2FJUlRr

— chateau bunny (@cocainecross) July 30, 2022
I will never stop talking about the despicability of what was done to Amber Heard. Absolutely everything was done to smear a victim of violent domestic and sexual abuse, to degrade and demean a woman and paint her every action as untrustworthy or attention seeking. https://t.co/93kZcxZV2Q

— Isra Rai, AKA Roving Obscure Gatorade Drinker (@QueerSocialist1) August 3, 2022
Johnny Depp sent texts about wanting to burn, rape, and drown Amber Heard to a friend of his at the start of their relationship. This was all available to the public. pic.twitter.com/gO5XZJRmTf

— kamilla (@k4mil1aa) August 2, 2022
It is unlikely that people will stop caring about the trial anytime soon since new information keeps coming out, making the fans question which one of the two to support.
Source: Marca
Also Read: In Petty Tit for Tat Move, Amber Heard Counter-Claims She Lost $50M in Movie Projects After Depp's Lawyers Blame Heard for Massive Financial Losses