The love story of a power couple, Gisele Bündchen and Tom Brady had finally come to an end after they shockingly announced their split. The duo is individually quite influential in their fields and has a total net worth of $770 million. Their relationship started to crumble this year with many reasons regarding the split came to the surface.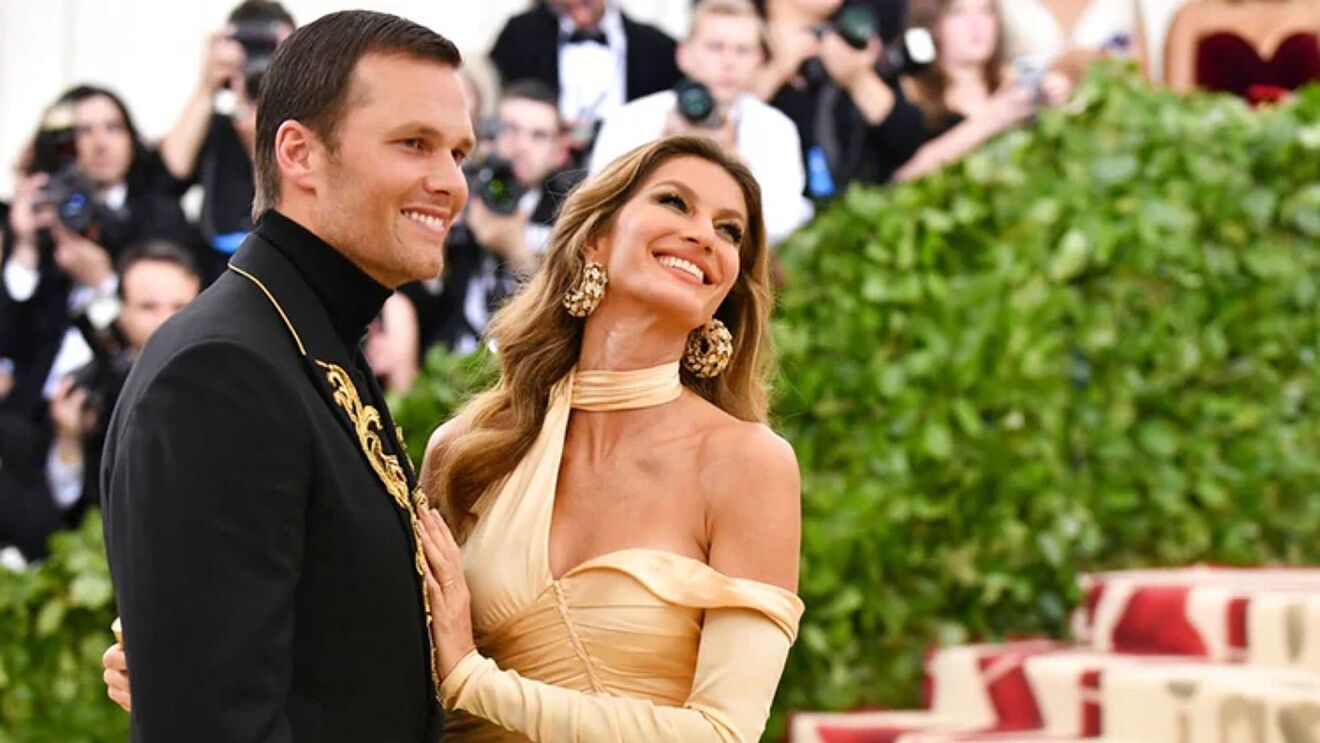 Also Read: Gisele Bündchen Shifts Blames on Her Kids After Fan Backlash on New Relationship Post Tom Brady Divorce
The former couple had called it quits this year however the supermodel had once hinted at ending things with the Super Bowl winner even before they tied the knot.
Gisele Bündchen Had a Romantic First Meeting With Tom Brady
Also Read: Cristiano Ronaldo Refuses Inspiring Tom Brady to 'Un-Retire' That Broke His Marriage With Gisele Bündchen, Claims NFL Legend Made Up His Mind Before Meeting Him
The former couple, Gisele Bündchen and Tom Brady met for the first time through an introduction by their mutual friend. The model in a 2009 interview with VanityFair that she knew "right away" about their relationship.
The Brazilian model shared how she felt when she saw him at that time.
"We met through a friend. The moment I saw him, he smiled and I was like, That is the most beautiful, charismatic smile I've ever seen! We sat and talked for three hours. I had to go home for Christmas, but I didn't want to leave. You know that feeling of, like, you can't get enough? From the first day we met, we've never spent one day without speaking to each other."
Their bonding was at the initial stage as both of them had come out of their relationship. Bündchen was previously involved with actor Leonardo DiCaprio for five years before they split in 2005. While the NFL player before the model was romantically linked with Blue Bloods actress Bridget Moynahan.
Bridget Moynahan's Pregnancy Affected Tom Brady and Gisele Bündchen's Relationship
Also Read: Gisele Bündchen Sets Benchmark for Hypocrisy as Brazilian Supermodel and Former Husband Tom Brady Donated Less Than 0.1% of Their Massive $770M Assets to Charity
While the duo was enjoying their early romance, news about the actress being pregnant with Brady's child shocked the then-pair. As per the then reports, Moynahan was three months pregnant which reminded the duo of the romantic fantasy they were deluding into.
"It was definitely a surprise for both of us," the mother of two shared at that time.
She told the outlet, "In the beginning, you're living this romantic fantasy; you're thinking, This can't be true, it's so good! And then, Whoops—wake-up call! We were dating [for] two and a half months when he found out, and it was a very challenging situation. Obviously, in the beginning, it's not the ideal thing."
She even spoke about the tough times the former couple had in a 2015 interview with CBS. She recalled having thought to quit their relationship at that time.
"I didn't know what to do. It was kind of one of those moments of like, 'do I just run away?'" Bündchen said.
"I think it was very challenging for everyone involved. I think, you know, eight years later, we have a great relationship… it all worked out in the end but it was a tough time."
Even though they faced the challenges together, they are now separated with the pair filing for divorce on Oct 28 this year which got finalized a few hours later.
Source: CBS