Shakira and Gerard Pique were once a happy couple until things started going south, resulting in their relationship crumbling. The couple split back in June this year after dating each other for over a decade. They are now engaged in the legal custody battle of their children, Milan and Sasha, along with their shared possessions. Their split garnered major media attention which started when the footballer reportedly cheated on his then-partner.
Also Read: Shakira Hints New Song 'Monotonía' is About How She Always Knew About Pique Cheating on Her
After weeks of speculations about the Barcelona footballer cheating on his lover, the then-couple announced their separation in a joint statement. Shortly after that, the footballer was spotted with his new beau, Clara Chia Marti, leaving his former ladylove disheartened.
Gerard Pique Dating Clara Chia Marti After His Separation With Shakira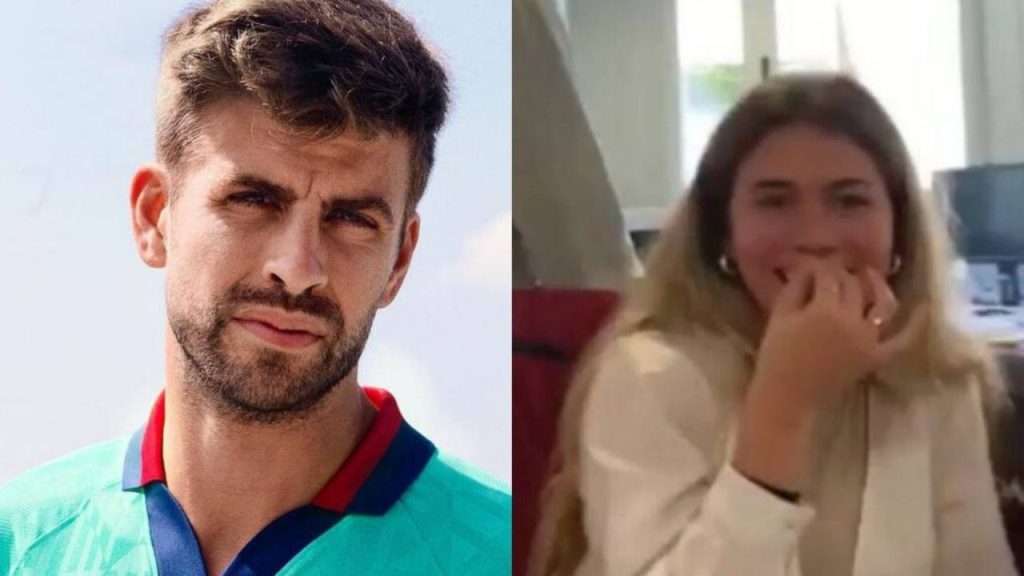 Also Read: 45-Year-Old Shakira Goes Full Emo As She Posts 'Heart Getting Stomped' Video After Ex Beau Gerard Pique Cheated On Her
The former couple, Shakira and Gerard Pique split up in June this year after dating for more than a decade. The ex-couple announced their separation in a joint statement sharing,  "We regret to confirm that we are parting ways."
They added that they wanted privacy for their children's sake, stating, "For the well-being of our children, who are our highest priority, we ask that you respect their privacy. Thank you for your understanding."
That news surprised many fans as their separation came after days of speculations that the latter is cheating on the former.
Now that the former couple is engaged in their kids' custody case, the 35-year-old footballer has moved on with his life and was spotted with his new girlfriend Clara Chia Marti.
For the unversed, Marti is a PR student who works for the company Kosmos, founded by Pique.
Now the reports claim that the footballer is in super love with Marti and is planning to make a decision which would hurt the singer.
Gerard Pique Planning for A Third Child
Also Read: Shakira Going Through The Darkest Hour Of Her Life While Pique Enjoys Romantic Relationship With Clara Chia Marti
According to reports by Jordi Martin, the Barcelona footballer is planning to upset the singer by taking a decision that they had been arguing about for years.
"It's something that is going to bother her because Shakira and Piquehad talked a lot. It was one thing that the two did not agree on," a program Socialite published their report with Jordi Martin's information.
They clarified that Pique wants to have another child, however, is looking for Chia Marti to be the mother of his third child. In 2014, the singer rejected his former partner's request to have a third child.
"Gerard is convinced that he wants to have three, but I want two, so we are negotiating," the Hips Don't Lie singer had stated. According to Martin, he had already informed his close circle about having a third child.
"It's something we could not have imagined they were going to do so soon. He has told his closest circles that he wants to have another child and this may happen in 2023."
With the reports surfacing on the Internet, it seems that the new couple is extremely in love with each other which is why he wants stability with his new lover. This absolutely will be painful for his former lover, Shakira, who is doing her best to keep her children safe and happy.
Source: Marca