Last week Jennifer Lopez announced her new album This Is Me… Now through Instagram. The singer has released numerous standalone singles but This Is Me… Now will be her first full-length album in eight years after 2014's A.K.A. In an interview with Apple Music 1, the singer opened up about how her new album would be a reflection of her love for Ben Affleck.
She also talked about the 20th anniversary of her 2002 album This Is Me…Then and how she went through the biggest heartbreak of her life. Lopez also reflected on how both these albums would capture the chapter of her life where she met her soulmate.
Read More: 'They may not make it in the long term': Jennifer Lopez, Ben Affleck Reportedly Being Kept Away From Each Other To Avoid 'World War III' Level Drama
The Biggest Heartbreak of Jennifer Lopez's Life
While talking to the host Zane Lowe, Jennifer Lopez shared that through her 2002 album she tried to capture the time she spent with the love of her life. She said that her husband loves that album. "He loves that album, he loves that music, he knows all of the words," Lopez said.
The Selena star also shared that they were still in a relationship while she was working on This Is Me…Then. However, the couple called off their first engagement and announced their breakup in 2004. During her recent interview, the singer talked about how that breakup affected her for the next 18 years.
"It was so painful after we broke up. Once we called off that wedding 20 years ago, it was the biggest heartbreak of my life. I honestly felt like I was going to die," Lopez said.
She further said that it sent her on a "spiral for the next 18 years where I just couldn't get it right." She also admitted that after her breakup with Ben Affleck she did not feel as creative and inspired as she did with him.
Jennifer Lopez claimed that she has not made music in the way she did in 2022 until now. The breakup affected her in a way that the singer was unable to perform those songs.
Read More: 'There are things people are not aware of': Mariah Carey Debunks Down to Earth Rumors, Reveals She's Just as Big a Diva as Her Fans Accuse Her Rival Jennifer Lopez To Be
What This Is Me… Now is About?
Jennifer Lopez's new album includes a total of 13 songs. However, one song that caught everyone's attention was Dear Ben pt. II. The singer released a song called Dear Ben while she was dating the Batman actor and fans were quick to spot the reference to the 2002 song.
In her interview with Apple Music 1, the Grammy nominee shared that as she got back with Ben Affleck she felt "so inspired and so overtaken with emotion that it is just pouring out of me."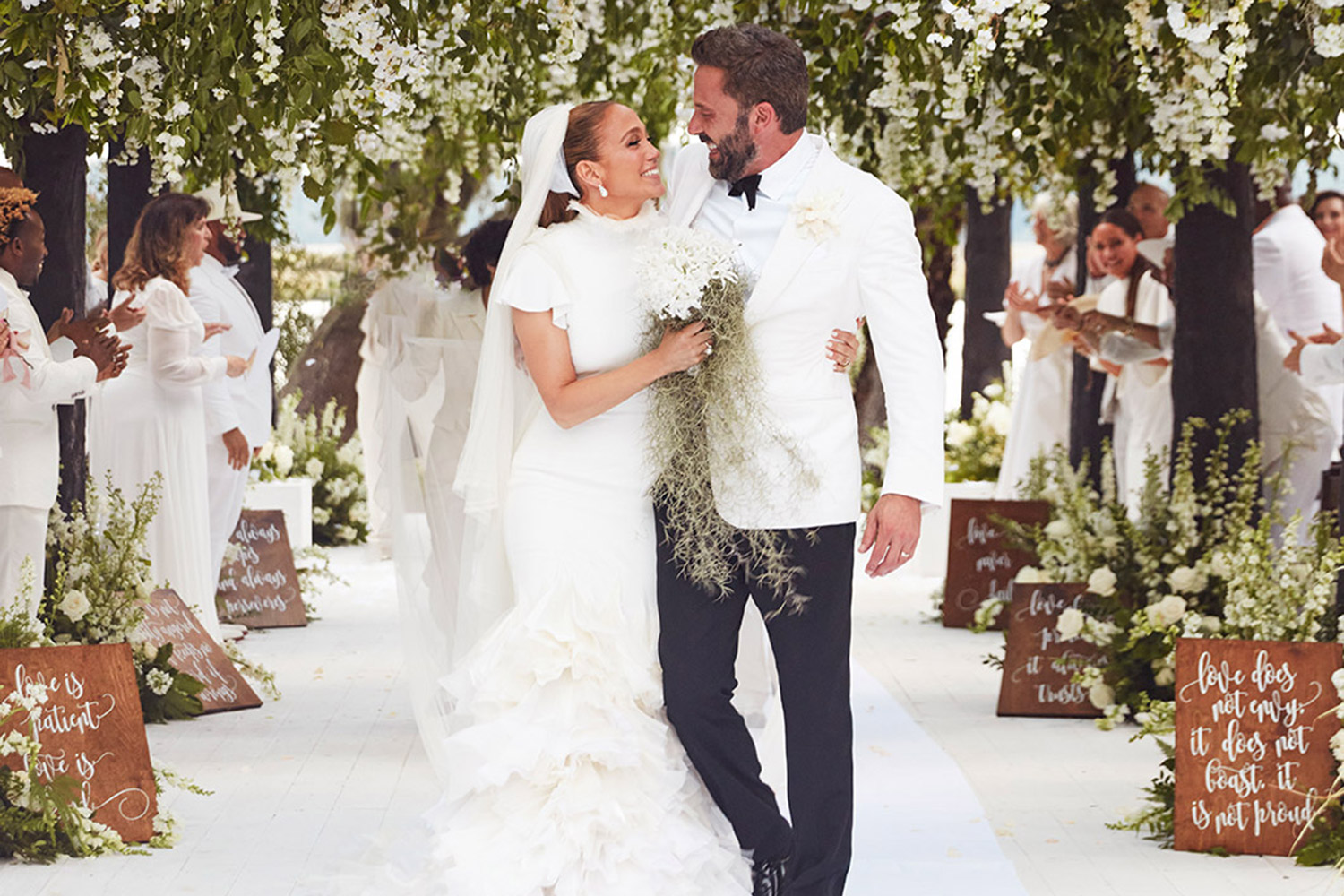 She shared that now she is back again with the Deep Water actor, she wanted to capture this moment in time. She then said that she spent almost every single day in the studio working on the songs and she completed the album by their marriage.
The singer claimed that her 2002 album was about the Gone Girl star and her latest album will also be about her husband. Jennifer Lopez and Ben Affleck got back together in 2021 and got married this summer in Las Vegas.
Jennifer Lopez's new album This Is Me… Now will release in 2023.
Read More: Jennifer Lopez Puts Divorcing Ben Affleck Rumors to Ground After Singer Makes Surprising Return to Instagram to Announce 'Dear Ben pt. II' For Her New Album
Source: Geo TV