Paris Hilton is one of those lavish celebrities who are excellent in their work, fashion, and style. After being unlucky in love for several years, Paris Hilton got married to Carter Reum. They got married in November 2021. Hilton during an interview with the People shared some glimpses of her wedding.
The Simple Life host shared that everyone kept telling her that it was the best wedding they have ever attended. She is always known to count on extravagant affairs. She describes her wedding and the guests who were invited to it.
Read more: Meghan Markle Left Shocked After Paris Hilton Says She Fantasized About 'Unicorns, Butterflies, And Barbie Dolls' As Defense Mechanism Against Abuse
Paris Hilton magical fairy tale wedding
This is Paris host says, "Everyone just kept telling me it was the best wedding that they've ever attended,".
Her wedding was just so magical when Kim Petras sang The Stars are Blind. Demi Lovato singing I'll Always Love You made everything soo iconic. The Simple Life host had 7-8 different outfits for her 3-day wedding. She describes her dress saying, "And then the Neon Carnival and dressing up in the neon pink wedding dress by Alice & Olivia, which was so cute, and my Oscar De Lenta wedding gown [was incredible]. I had seven or eight different looks. So it was just so many fun memories."
The Simple Life host walked down the aisle on the song Can't Help Falling in Love by Elvis Presley. The party included Hilton's younger sister Nicky Hilton Rothschild, sister-in-law Tessa Hilton and cousins Farrah Aldjufrie and Brooke Wiederhorn, as well as Reum's sister, Halle Reum Hammond. Whereas Courtney Reum, Cade Hudson, James Rothschild, Oliver Hammond, Barron Hilton, Conrad Hilton, and Jay Milliken were Reum's groomsmen.
The star-studded guest list included Kim Kardashian, Paula Abdul, Bebe Rexha, Emma Roberts, Ashlee Simpson, Meghan Trainor and Nicole Richie, Kyle Richards, Hilton's aunt — also attended with husband Mauricio Umansky, as did Kyle's sister, Kim Richards.
The couple marked their one-year anniversary this November. She wished his husband Reum on Instagram via post, and now the two of them are planning to go on vacation to their honeymoon destination in Maldives.
Read more: I'm embarrassed to admit it": Meghan Markle Apologizes to Paris Hilton, Admits She Was Jealous of Her
The Simple Life host relationship with Carter Reum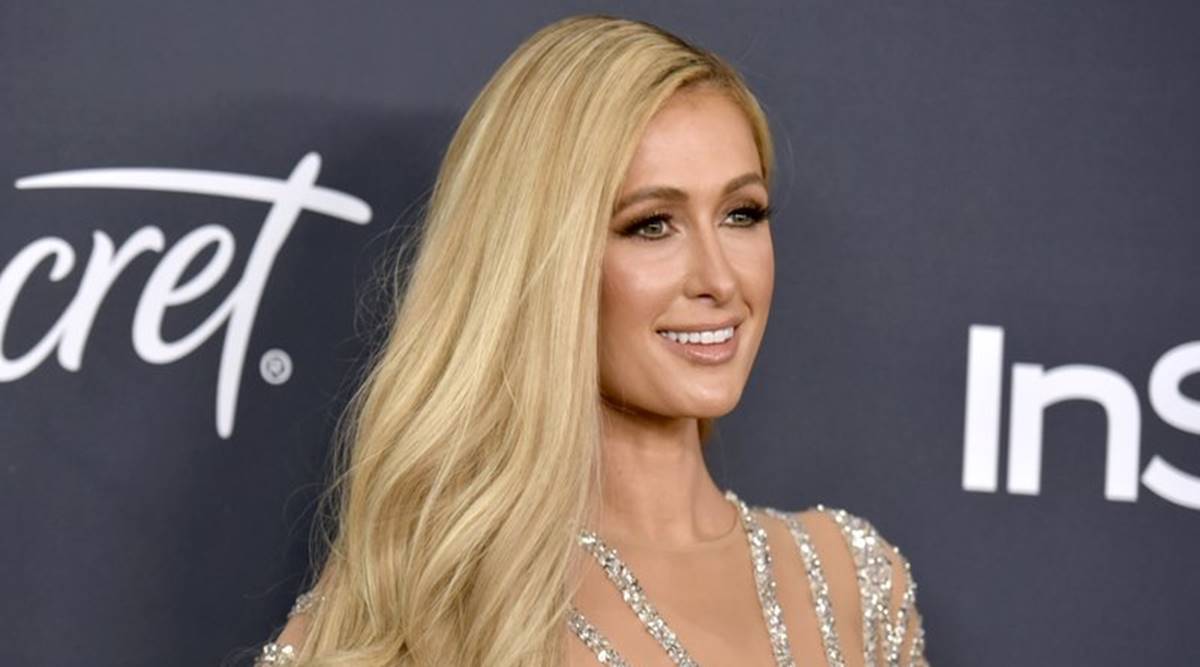 Read more: 'Friendship with Paris Hilton was all about getting attention': Kim Kardashian Confessed She Shamelessly Exploited Paris Hilton To Become $1.5 Billion Richer Than Her
The couple's love story started in November 2019. Though they knew each other for the past 15 years but started dating when her sister invited them to the Thanksgiving party. In January 202o they came out as an official couple at the Golden Globes afterparty. In December 202o they celebrated their one-year anniversary. Hilton shared her thoughts, I can't believe it's only been a year. It feels like I've been with you a lifetime,".
In February 2021, Reum proposed to The Simple Life host on her 40th birthday. by the end of 2021, the couple got married. The 3-day wedding was so grand and lavish. The wedding left the fans mesmerized. Hilton's past relationships were very disastrous and seeing her settling down with a gentleman like Carter Reum is very comforting for the fans.
Source: People