Late American singer Lisa Marie Presley had a tragic life full of ups and downs that impacted her a lot. Going through four failed marriages, and losing a son were some of the major heartbreaks she had to go through. However, her departure from the world is heart-wrenching for the family as they will now be engaging in a potential legal battle which might get trickier than anything. 
Also Read: Lisa Marie Presley Denied Resuscitation By Family After Second Cardiac Arrest, Didn't Want Her to Suffer Anymore
After the death of the late pop star, the family will potentially be dealing with a legal court battle regarding the 14-year-old twin daughters she shares with her fourth ex-husband, Michael Lockwood.
Will Michael Lockwood, Ex of Lisa Marie Presley Get Full Custody Rights of Their Twins?
Also Read: Lisa Marie Presley to Be Buried Next to Son Benjamin Who Committed Suicide at 28
The sudden departure of the singer-songwriter Lisa Marie Presley shocked the Hollywood industry. She passed away at 54 on January 12 in Los Angeles after suffering from a heart attack. After her demise, the biggest question that concerned many is her 14-year-old twins, Harper Vivienne Ann and Finley Aaron Love whom she shared with her ex-husband, Michael Lockwood.
TMZ reported that their father will most likely go to court to obtain the full parental rights of his daughters.
A source shared,
"It'll be a cold day in hell before he gives up custody of those children."
Before her death, he used to have 40% of the custody while the late singer-songwriter had the rest. In given circumstances, he would ordinarily get full custody however according to California Law, he won't be given any rights if a judge determined he is not a fit parent.
To think that Lockwood being the true parent of the twins gets the full parental rights of the children won't be an easy thing given his past history with the late Hollywood personality. At the time of their divorce, it was reported that Lockwood was being investigated for alleged child abuse. Even though he was cleared of all potential charges against him, it might stir trouble in seeking custody.
Who're The Potential Ones to Likely Fight for Custody of Lisa Marie Presley's Twins?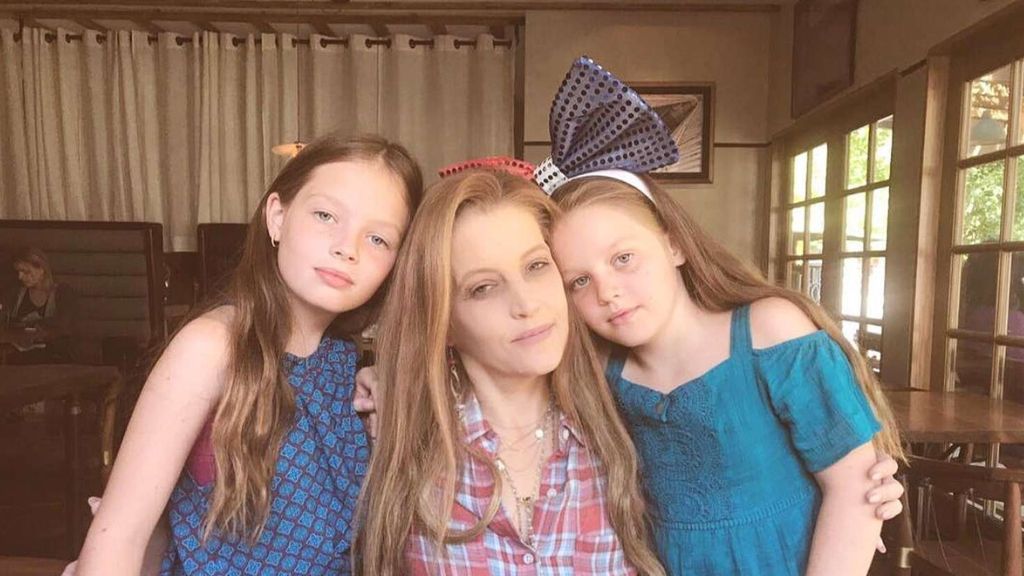 Also Read: Lisa Marie Presley Repeated Elvis Presley's Financial Trouble Before Her Death, Owed $1M Despite Inheriting Millions From Father
Other than him, Presley's first ex-husband, Danny Keough could compete with Lockwood to get the parental rights of the twins as he was the one who had been living with the twins and their mother before her demise. As he already considers himself a stepfather, he might be in the line to get custody.
Not to mention, his daughter, Riley Keough, who he shares with the late star, is also on the list of potential candidates who might also file for custody. Even Priscilla Presley, the grandmother of the twins, might also make a move in the court given her past of taking care of the kids while her daughter was engaged in a divorce lawsuit with Lockwood.
Taking all these possibilities, one thing that can make the custody battle totally turned are the twins themselves. They are old enough to prefer their guardian which would likely mean that the judge will give weightage to them more than anyone. With things this complicated, their preference can totally turn the tables.
Source: TMZ