Gisele Bündchen filed for divorce From Tom Brady on Friday 28th October, Friday and their marriage was dissolved after 13 years of marriage, citing that the marriage was "irretrievably broken." According to records, the former couple also reached a confidential marital settlement agreement. Following the player's decision to reverse his retirement from football, speculation about the couple's marriage reportedly strained after weeks of speculation.
After losing 27-22 to the Baltimore Ravens, Tom Brady and the Tampa Bay Buccaneers fell to 3-5 on the season and didn't look like playoff contenders. The Bucs started the season 2-0 but lost five of their next six games, the most games they've lost in Tom Brady's career, and people were already speculating these game losses due to his marriage issues.
On Fearless with Jason Whitlock, he discussed Tom Brady's dream starting to crumble, comparing it to the American dream. He said that 'not everything is for everybody,' referring to the NFL player.
Also Read: "People go through stuff every day": Antonio Brown Claims He's Being Unnecessarily Targeted For Taking Digs at Tom Brady Amidst Gisele Bündchen Divorce
Tom Brady Is Failing His Own American Dream: Jason Whitlock
The 55-year-old Jason Lee Whitlock is an American sports journalist, columnist, and podcaster, who currently hosts the show Fearless with Jason Whitlock for the media company Blaze Media. As part of his show, Whitlock discussed Tom Brady's downfalls in his professional life following losing his relationship with Gisele Bündchen and choosing a career over a family.
Whitlock thinks it seems like Brady is trying too hard to prove too much, and he wants more even though he has already accomplished so much. He also tweeted a few glimpses of the episode on his Twitter handle.
Tom Brady wants to have it all, just like most Americans. The problem is we're not meant to have everything because not everything is for everybody. pic.twitter.com/H2QszDtFCE

— Jason Whitlock (@WhitlockJason) October 24, 2022
Jason Whitlock said,
"Tom Brady, the most accomplished player in NFL history is America, the most accomplished country in the history of the planet. America is dying of a culture of entitlement, and the belief that everything is for everybody."
He continued,
"Whatever we feel, we believe we should have. Tom Brady wants to have it all, just like most Americans. The problem is, we're not meant to have it all, everything, because not everything is for everybody. It's a difficult lesson; Brady's learning it, so is America."
Everybody criticized Brady for coming out of retirement and taking his marriage for granted. After all the mess going on in his personal life, we can assume he cannot focus on his career either.
Also Read: Tom Brady Gets High Odds to Date Taylor Swift at the Top Amidst Gisele Bündchen Divorce Drama, Kim Kardashian and Charlize Theron Set as Hopeful Contenders
Tom Brady and Gisele Bündchen's Relationship's Loose Ends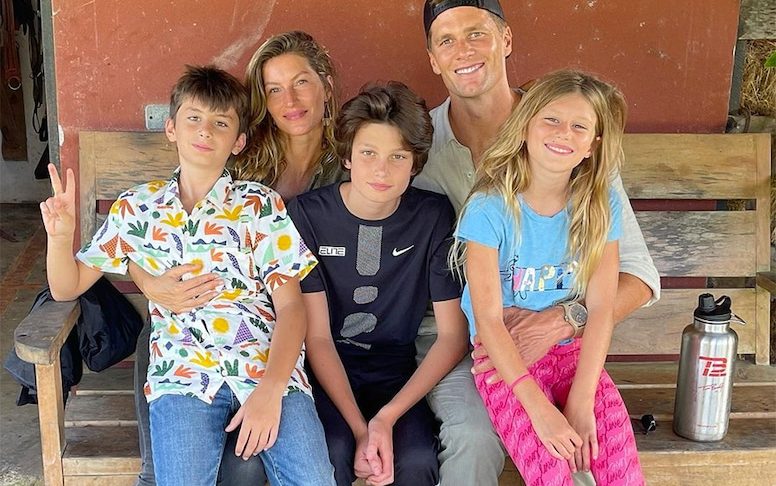 The NFL player Brady has officially announced his retirement from football following the 2021-22 NFL season. Nevertheless, Brady changed his mind after 40 days of retirement and announced again that he would return for the 23rd season. Due to his obliviousness of not focusing on his family and returning to his career, he failed in marriage.
When Brady decided to 'un-retire' from football, his marriage became a nightmare as Gisele Bündchen filed for divorce on 28th October due to not changing his decision. The date has been marked as their 13 years of marriage dissolution. Also, the couple had to take the four-hour Family Stabilization course before their divorce. As required by Florida law, separating and divorcing parents must take the "Parent Education and Family Stabilization" course to educate, train, and assist them in understanding the impact divorce can have on their children.
Also Read: Pete Davidson Becomes Favorite to Date Gisele Bündchen Post Divorcing Tom Brady, Jason Momoa and Chris Evans Next in Line
Source: Sportskeeda & Twitter