Benito Antonio Martnez goes by the name Bad Bunny, was Spotify's most-streamed artist globally for 2022. This is the third time the rapper has been on that list. He also finished a major stadium tour and went to the Dominican Republic for vacation. The singer needed a break after his tour and had decided to enter the new year by focusing more on his physical and mental health.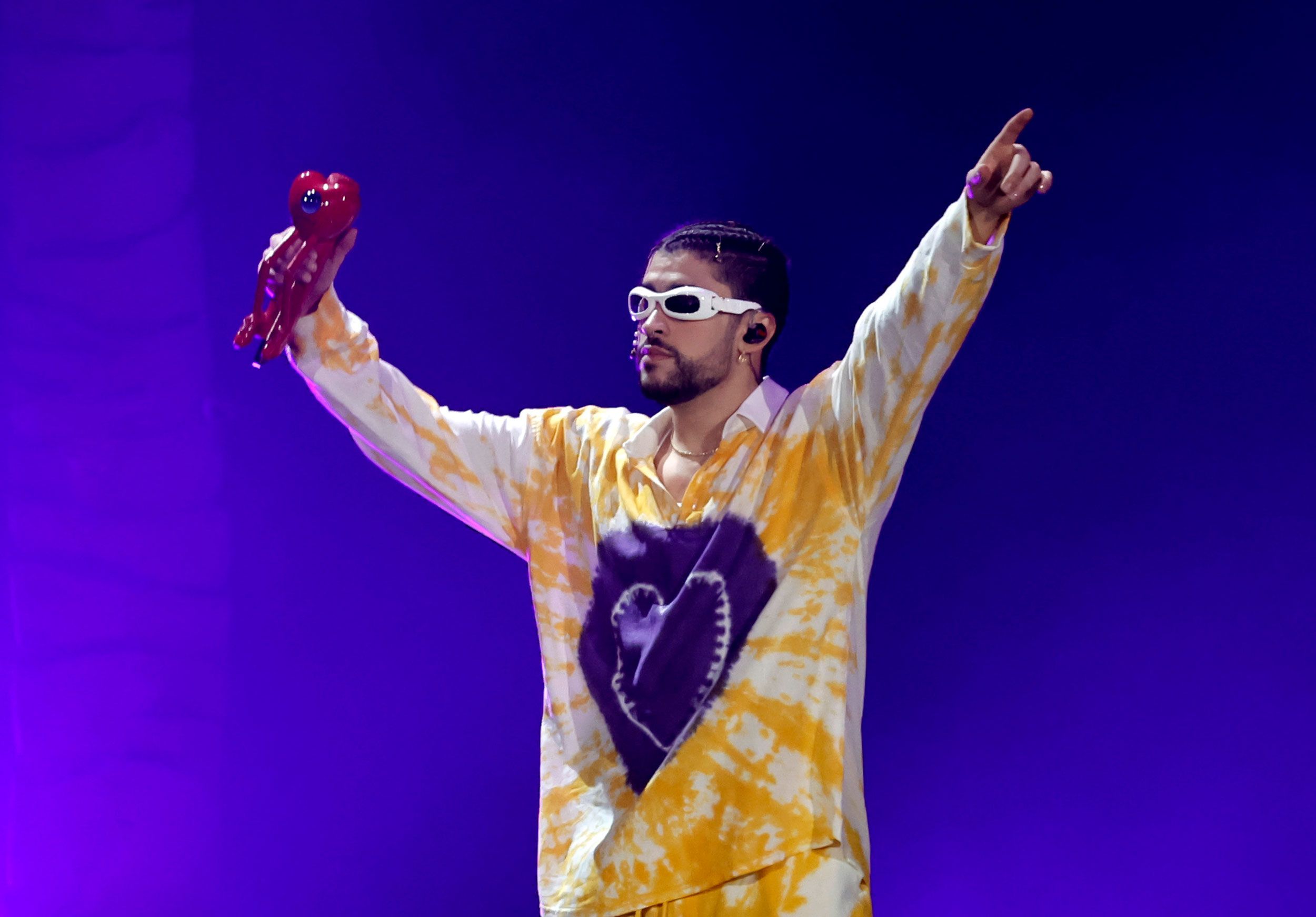 The 28-year singer made it to Twitter when a controversial video with a fan went viral. He came in the highlight on the social media platform after throwing a fan's phone into the water body who just wanted a selfie with the singer. Twitter was divided by the incident, and the video of the star crossed a million views.
Read More: Fans Notice Singer Bad Bunny Get a Little 'Too Excited' During Instagram Live Session with 411 Million Viewers
Bad Bunny refuses to apologize for his action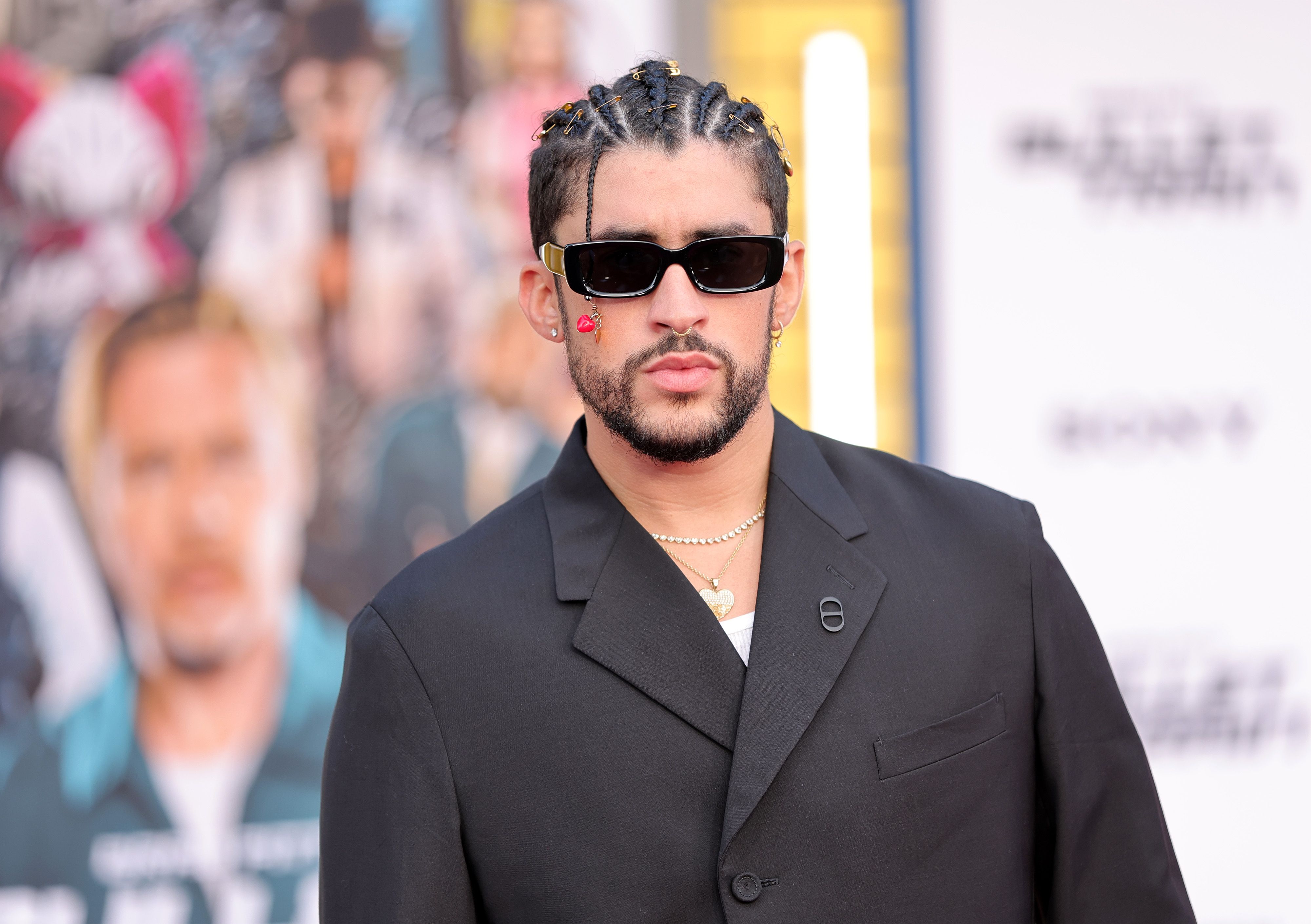 The multiple Grammy-winning rapper sparked Twitter after an incident with a fan. The singer was on vacation in the Dominican Republic when a female fan approached him for a selfie. She tried to take a video in selfie mode with Bad Bunny by putting her device in front of his face. Irritated by her, the rapper grabs the phone from her hand and throws it into the surrounding lake.
The clip of the Diles singer went viral on Twitter catching millions of views. He even refused to apologize to the female fan and said she got what she deserved for disrespecting him. Even one of his crew members during the incident in the video is heard saying, "You have to respect his space."
Even the Neverita rapper took to Twitter to defend himself against the people criticizing him for his action. He tweeted in Spanish saying,
"The person who comes up to me to say hello, to tell me something, or just to meet me, will always receive my attention and respect. Those who come to put a phone in my face I will consider it for what it is, a lack of respect and I will treat it likewise. #SINCOJONESMETIENE,"

https://twitter.com/sanbenito/status/1610024270406483972?s=20&t=rakbOxjQCCjJI3JSsC7JKw
Billboard also translated the hashtag #SINCOJONESMETIENE which means, "I don't give a damn." After his tweet, the fans had a contentious discussion on the social media platform. While many stood against the singer, few were in favor of him.
Read More: Conspiracy Around Former Three 6 Mafia Member and Millionaire Rapper Gangsta Boo's Suspicious Death Thickens as Fans Convinced of Foul Play
Fans said the singer went too far with the phone-throwing incident
After the video started floating on Twitter, the platform was swirling with discussion among the fans. Many criticized the rapper saying he should have given stronger security instructions while interacting with his fans.
A fan wrote, "I understand he needs his personal space but he can't be out here trying to live a normal life when he's a big celebrity." While others argued that the Puerto Rican rapper was so upset by fans encroaching on his personal space he should have informed his security and asked them to be stronger.
While an unimpressed viewer ordered the Efecto singer to ask his reps to buy her a new phone and he had no right to throw away and damage people's property. Some even defended the Me Porto Bonito singer saying he was tired and needed a break after his tour.
Read More: "It was f—king awful": Ryan Reynolds Reveals Why He Turned Down Disgraced Director Joss Whedon's Buffy the Vampire Slayer Show
Source: Twitter