Gordon Ramsey, the famous British chef, is making headlines again with "the odd naughty word" that slips out of his mouth. Ramsey who acquired fame for the past 20 years as the sweariest chef in London, claims that swear words are just "industry language" for him. The chef claimed that he didn't deliberately use swear words, but at times they just flow out of his mouth, like a slip of tongue. The "big guy" claims that he knows he is rather famous for swearing and creating an image than for his brilliant skills as a chef.
The celebrity chef of the show Next Level Chef explained in an interview with Lydia Veljanovski from The Mirror why he is going to maintain his sweary language on screen. Ramsey is no longer willing to limit his tone and swear language. The celebrity chef said, "Things can be f***ing brilliant. Things can be good, and f***ing well deserved. And f***ing congratulations." after turning 50. 
Also read: 'I hit rock bottom. I was terrified': Even Gordon Ramsay's $220M Fortune Wasn't Enough to Save Daughter Holly Anna from Brutal Addiction, Claims She 'Fought Everyday'
Gordon Ramsey's Next Level Chef is here with next-level swearing 
The lord of cooking and swear god Ramsey has been enjoying his fame as a celebrity chef for the past two decades with different cooking shows like Masterchef, Kitchen Nightmares, Hell's Kitchen, and such. In 2022, Gordon Ramsey came up with yet another reality cooking show Next Level Chef, which carries a different format; but one thing that remains the same is his proclivity for swearing. However, the chef is quick to dismiss these claims as an intrinsic part of his profession and image.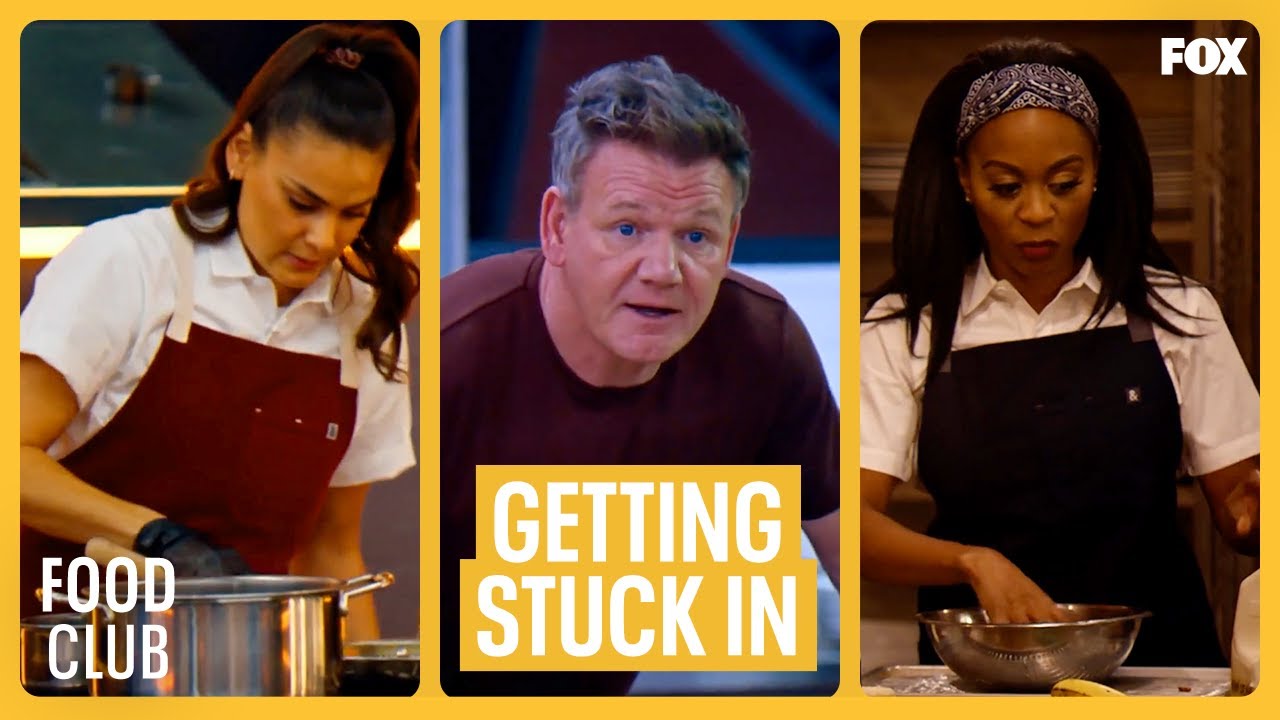 "Listen, I'm not trying to make amends, but it's an industry language. No different from politics over the last couple of months," the chef claimed, further adding, "The amount of 'f****s' that are coming out of there. Even journalism, there is a lot of s**t there. So, yeah, it's an industry language. I don't focus on the camera. Sometimes the occasional 'f***' comes out."
The co-star of the celebrity chef, Nyesha who is a California-based restaurateur agrees with Gordon Ramsay on his take. 
Also read: "I'm not convinced is meant to be eaten": God of Cuisines Gordon Ramsay Invited Iceland's Wrath, Called Their Traditional Celebration Food Too 'Pungent' to Eat
The celebrity chef claims "He's F**ked" If He So Stops Swearing on Camera
Ramsey can be considered a rare example of an internationally famous British chef who has been committed to his work and has therefore been able to create an empire out of it. Not to mention his fearless liking for profanity which makes him even more famous. The chef is aware of the reason for his fame and said that he usually asks people politely about a thing twice but "by the third time you say it, 'f***ing give me the chicken'. That's the part they remember, not twice that I've asked you nicely." 
Also read: "She was so normal. Didn't go à la carte": Princess Diana Made Gordon Ramsay Cook the "Best Meal" He'd Ever Made, Called Her the "Most Gracious Royal Family Member"
The celebrity chef claimed that he is not quite proud of his profanity, but now he has to do it on camera to maintain the image he has created over the years. On The Jonathan Ross Show, Gordon Ramsey stated how his parents abstained him from using foul language. "I need a reason to swear. Some people think it's offensive, I'm not proud of it, I don't do it often," he added. The celebrity chef is not quite happy about his swearing habits, but as stated, he needs to maintain an image, or "he's f**ked".
Read more: Despite 7 Michelin Stars To His Name, Gordon Ramsay Calls New Show 'Next Level Chef' – Full of Social Media Stars Instead of Chefs – a "F**king Nightmare"
Source: The Mirror