Gisele Bündchen and Tom Brady's shocking split has garnered headlines since October. Their relationship had been going on for 13 long years however things started going wrong with the couple getting separated the last week of October. After the split, many wondered about the stars' subsequent love interest and it seems the former has already found her partner.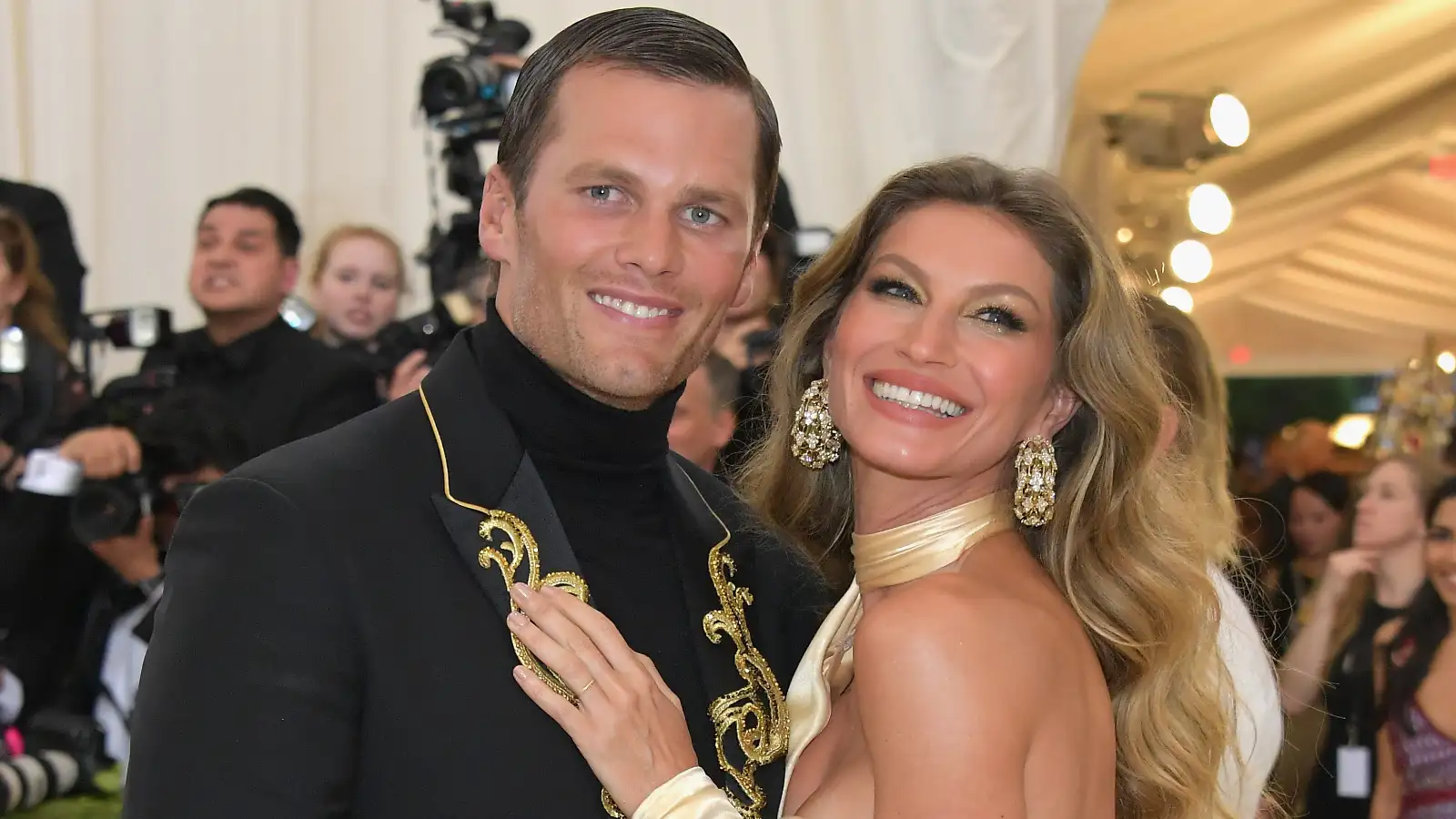 Also Read: Cristiano Ronaldo Refuses Inspiring Tom Brady to 'Un-Retire' That Broke His Marriage With Gisele Bündchen, Claims NFL Legend Made Up His Mind Before Meeting Him
The Brazilian supermodel has sparked rumors of her dating a jiujitsu instructor. She is recently on a vacation trip in Costa Rica after her divorce from Tom Brady got finalized. She was spotted with the instructor however she has turned the tables by pointing fingers at her kids regarding her meeting the instructor.
Gisele Bündchen Rumored to Be Dating Joaquim Valente
Also Read: Gisele Bündchen Sets Benchmark for Hypocrisy as Brazilian Supermodel and Former Husband Tom Brady Donated Less Than 0.1% of Their Massive $770M Assets to Charity
The Victoria's Secret supermodel, Gisele Bündchen sparked rumors about her next partner which turned out to be jiujitsu instructor Joaquim Valente.
Apart from the twosome, her kids, Benjamin and Vivian, whom she shares with ex-Tom Brady were also spotted on the vacation trip in Costa Rica. The duo was recently spotted sharing a meal at Koji in Provincia de Puntarenas, along with the kids and Valente's co-trainer Jordan.
Gisele Bündchen's Blaming Her Kids for Meeting Jiujitsu Instructor Joaquim Valente
Also Read: 80 For Brady: Jane Fonda, Lily Tomlin, Rita Moreno and Sally Field are Tom Brady's Biggest Fans Ready To Enter 'Deadly' Hot Wing Eating Competition for $10K Super Bowl Tickets
Even though many reports are speculating about the blooming romance between the model and instructor, a source told Page Six that the rumors of a relationship are "completely false."
The source shared, "Joaquim and his two brothers have instructed Gisele and the children in martial arts for the past year and a half."
Not just the instructor, the family has traveled with another full-time teacher as "the kids are homeschooled."
Even though reports are sharing mixed reactions regarding the alleged couple,  Gisele Bündchen faced criticism as she moved on quite quickly in the relationship.
Check out the tweets below.
Meanwhile – Tom Brady is working and focusing on his children rather than vacationing with a new fling.

— jon (@HiYourJon) November 14, 2022
So a week or two after the divorce is announced she's going on dates with her jiu jitsu instructor 🤔 Yeah that's been a thing!

— Tommy (@s_tdot) November 14, 2022
The woman who wanted the divorce.. immediately has a new boyfriend? Hold on while I get my shocked face ready.

— LJ (@LJ813) November 14, 2022
Feel bad for her kids – she's setting a bad example -marriage is easily disposable after 13 years and you just move on to the next guy..

— Venezia (@Venezia1970) November 14, 2022
The alleged couple was featured in Dust magazine last year where she talked about her thoughts on the ancient martial art. Sharing her love for the art form, she stated, "I have always been a seeker and a curious person who always wants to dive deeper."
She added that her son, Benjamin was the person who helped in meeting the alleged couple as per the model. "It's actually because of my son that I met Joaquim."
She stated,
"I have a friend who told me about the Valente brothers and their martial art school, and since I wanted to steer my almost teenage son in the right direction, I thought he might be interested in this."
Meanwhile, Valente was spotted in a get-together with a group of friends for lunch at Houston's in North Miami Beach on Thursday.
Source: PageSix