The Argentine music producer Bizarrap has been making headlines for quite some time now. He is quite well-known for his Bzrp Music Sessions where he invites many famous celebrities and records songs with them. He has invited stars like Residente, Paulo Londra, and Villano Antillano before, to the series. Quite recently, he invited Shakira to his show and the Colombian singer showed off her amazing rapping skills. The Waka Waka singer allegedly took a dig at her ex-boyfriend, the Spanish footballer, Gerard Pique in the song.
Also read: "I'm not getting back with you. Don't cry for me": Shakira's Bizarre Rap Humiliates Pique, Says All That Cheater Left Her With Was "In-Laws and Debt"
Last year in June, Shakira broke up with Pique after she allegedly caught him cheating on her. It was later revealed that he was allegedly cheating on the singer with Clara Chia Marti. Right after his breakup with the Whenever Whatever singer, Pique's photograph with Marti started floating around the internet.
Shakira takes a dig at Gerard Pique on BZRP Music Sessions
As expected from Shakira, she killed it on Bizarrap's famous show. The Colombian star rapped in Spanish but the song loosely translated to English meant, "A she-wolf like me ain't for dudes like you," in reference to her 2009 song by the name She Wolf. She further rapped that she won't go back to her ex even if he is "crying or begging."  After their breakup, Pique was the one who had to take the flame of the media for cheating on her. That is why she further said, "I understood that it's not my fault you're criticized, I only make music, I'm sorry I splashed you."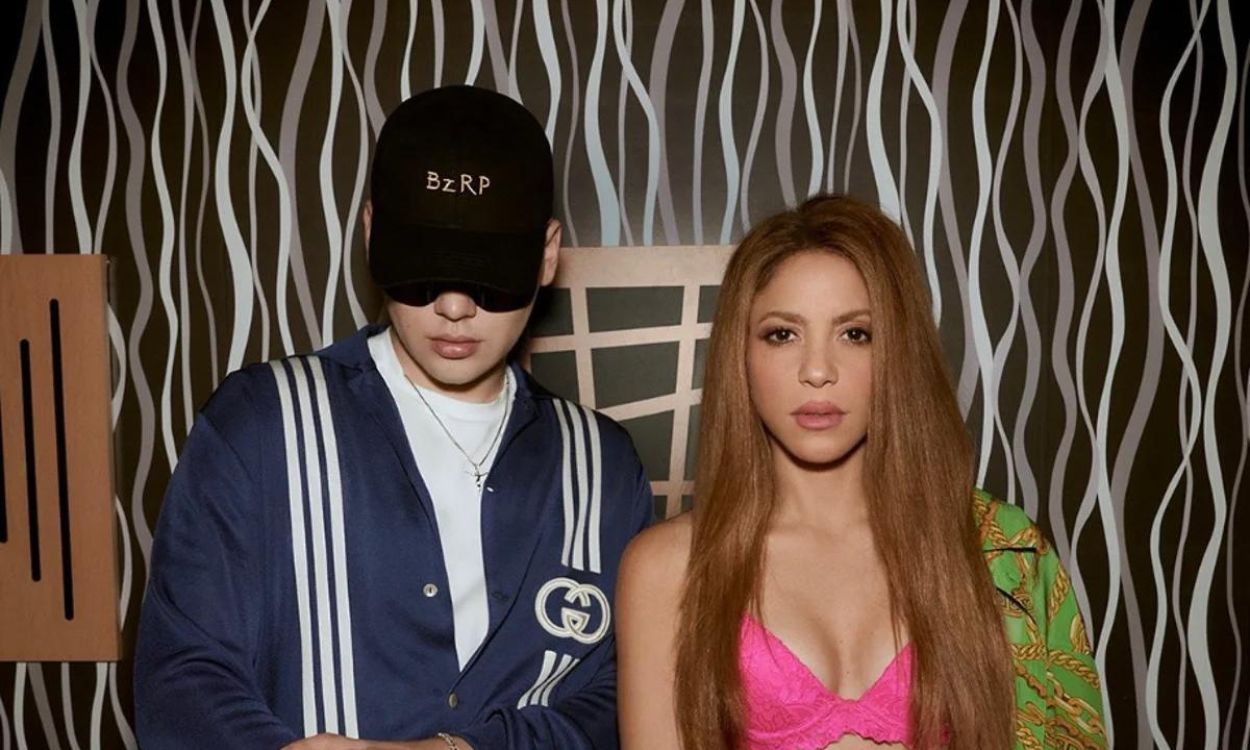 Also read: 'We don't know what she's like in private': Shakira Branded Amber Heard 2.0 as Fans Claim Pique Shouldn't Be Judged Too Quickly Like Heard Forced Us To for Johnny Depp
The Hips Don't lie singer compared Gerard Pique's new girlfriend with her and mocked the 22-year age difference
Shakira did not hold back at all in her rap and blasted both, Pique and Chia Marti as well. The Colombian singer is almost 22 years older than Clara Chia Marti and she mentioned it in the rap. She said, "I'm worth two 22's". She further compared Pique's new girlfriend to herself twice making him realize how he made a mistake. Shakira said, "You traded a Ferrari for a Twingo, You traded a Rolex for a Casio".
Also read: Furious Shakira Explodes after Piqué Exposes Their 9-Year-Old Son Milan To Thousands of Potential Predators on Live Stream
The highly anticipated music session took Shakira's fans by storm and they are pouring in their love for the video. The song was more of a therapy session than an actual rap for the Colombian singer. 2022 was a very tough year for Shakira with her breakup and tax evasion case and many other things. However, it seems like 2023 is going to be a good year for the Colombian star and she has kicked it off with a banger.
 Source: Youtube