Actor Ryan Reynolds is one of the most famous actors in the industry at the moment. The actor became a household name thanks to his work as Deadpool. The actor has appeared in many more hits like Free Guy, The Adam Project, and Red Notice. Ryan Reynolds has entertained everyone over the years with his versatile comedy. He is currently married to actress Blake Lively and their relationship is one of the few strong relationships in Hollywood. The actor has been very candid about his personal life, and once revealed that he clicked an intimate picture when he was a teenager and is worried that it might go viral one day.
Ryan Reynolds clicked a nude picture when he was 18
Actor Ryan Reynolds told Conan O'Brien in 2015 that one day he decided to prank his dad by clicking a picture of his p*nis. He said,
"I was about 18 years old. In the middle of dinner, I grabbed the camera and I went in the bathroom and I just took a picture of my p*nis. I just wanted to see if he would naturally edit these photos at some point. One day — I hope it doesn't happen — there's a p*nis picture of mine floating around somewhere."
The actor revealed that he is worried that the nude picture might go viral on social media one day.
Also read: Taylor Swift Leaks Ryan Reynolds' Baby's Name in Latest Album 'Midnight' as Blake Lively Still Upset With 'Deadpool' Actor For Buying Wrexham AFC
The actor shared his views on sharing nude pictures
In the same interview, the actor revealed what he thinks about the current generation sharing intimate pictures with their partners. He said,
"I've heard of people who are s*xting and stuff, like sending a picture of a p*nis. I can't think of anything more threatening to send a woman than a picture of a p*nis. In terms of sexy, it's just a rung below a picture of yourself committing domestic terrorism. Like, I don't know why someone does that."
The actor compared the act of sending a p*nis picture to a woman to committing domestic terrorism. That prank was the actor's first and last time clicking a p*nis picture and he's sure that he won't send another, ever.
Also read: "You better be on your best behavior": Hugh Jackman's Feud With Ryan Reynolds Reportedly Started Because of Scarlett Johansson, 'Wolverine' Star Was Extremely Unhappy With Their Divorce
Ryan Reynolds is currently on a break from acting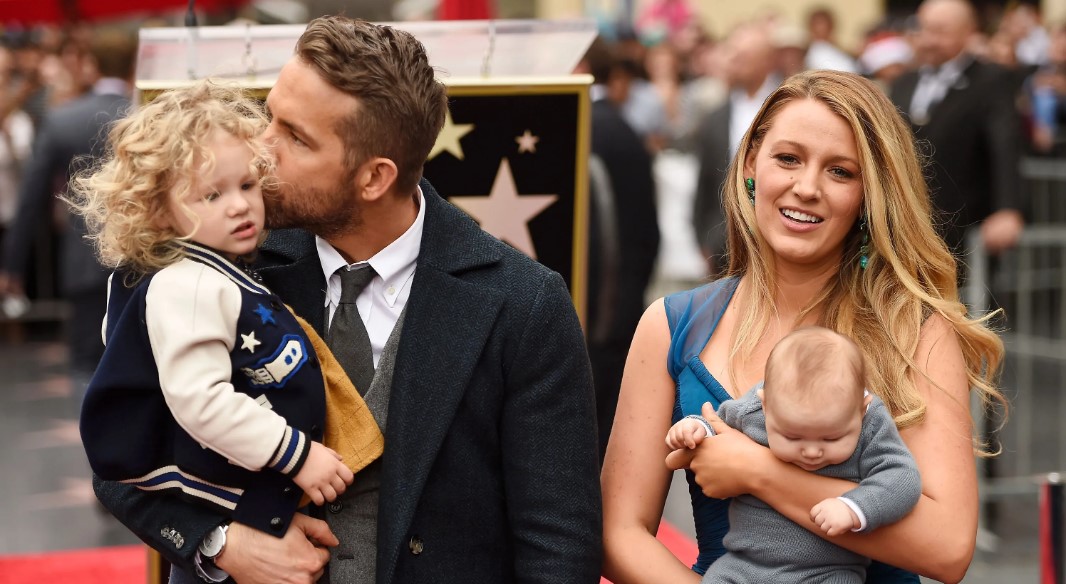 The actor is married to actress Blake Lively and last month it was revealed that they are expecting their fourth child. In October 2021, he announced that he is taking a "sabbatical" from acting. During a LinkedIn News interview in December 2021, he said,
"Well, I've done a lot of [acting] … and I don't want to miss this time with my kids. I want my kids to have a pretty normal schedule. I think it's totally important for their development and I really enjoy being a present dad. I love taking them to school in the morning, I love picking them up."
The actor's last movie, The Adam Project, was released on Netflix on 28th February 2022 and he is still on a break.
Related: "I said all these complimentary things and none of that shows up": T.J. Miller Doubles Down After Accusing Ryan Reynolds, Says It Was a Misunderstanding
Source: Conan (talk show)