The Taika Waititi directorial MCU's Phase 4 installation of Thor, titled Thor: Love and Thunder is out in theatres after a long wait and an even longer list of speculations. The film was waited upon with a lot of anticipations and we can't say that it lived up to them. The film has received pretty tanking reviews from critics but has done surprisingly well at the Box Office. There are fans on one hand, who are expressing their disappointment with the 4th Thor movie while there are fans on another who are defending the film for its experimental approach and calling out critics for their inability to digest out-of-the-box thinking.
Also Read: Did Marvel Finally Lose to DC? Fans Hail Zack Snyder's Zeus after watching Russell Crowe in Thor Love and Thunder
Taika Waititi and his controversial hot-take
Apart from the Chris Hemsworth-led film, director Taika Waititi has been making separate headlines for himself as well, and not in a good light. Rumors of a possible director's cut of Thor: Love and Thunder had started doing the rounds and needless to say, the Marvel fandom got pretty excited. However, the rumors were only that – rumors. There was nothing more to it and Waititi responsibly addressed the word on the street, clarifying that no such thing was in the works and that fans should put an end to the speculations. Well, Taika Waititi should have stopped there but he went further and made a statement that has netizens, trolls, and fans at his throat: "I watch director's cuts of a lot of other directors. They suck." Twitteratis have taken it unto themselves to school the director, attacking him for the blasphemous statement and listing tons of movies with great director's cuts.
The Thor 4 director and his love for out-of-the-box statements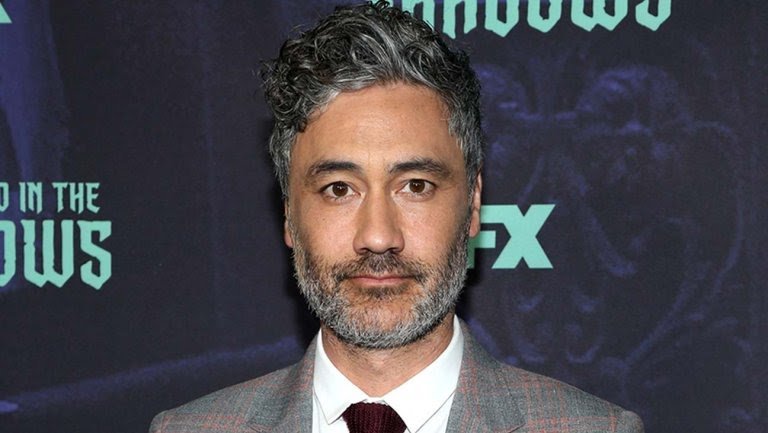 Taika Waititi seems unable to stop himself from making bizarre statements. The statements are not always just borderline offensive though, sometimes they're just plain hilarious.
Warning: Thor: Love and Thunder spoilers ahead
In a very recent interview with The Project, the director talked about kids in the film. The plot revolves around Gorr the God Butcher (played by Christian Bale) abducting the children of New Asgard and Thor and the team trying to rescue them, even asking Zeus for help.
During the interview, Taika Waititi shared:
"There are a lot of kids in the film and so you know like, that's part of the reason why 'Is this too scary…?' but yeah, there's big kid prisons…"
Waititi then gave a spoiler warning before revealing the next part. He said:
"Another spoiler, our kids [Waititi's and Hemsworth's] are in the film. Christian's kids are in the film, Natalie's kids are in the film. Yeah, there uhh… it's just cheap labor."
The punchline had everyone in unison going wild with laughter. Taika Waititi may say things out of impulse but he does know how to incite a laugh riot. He went further while everyone continued laughing:
"It's just cheaper, you know? They don't know. They don't know the difference. Yeah."
Well, with a fun presence like Taika Waititi, despite being scared for their lives on-screen, the kids must have had a ball while shooting.
Watch the full interview here:
Thor: Love and Thunder is running in theatres currently.
Also Read: 5 Unanswered Questions from Thor: Love and Thunder